This is the beginning of the new run for Krafton, with a new approach that tackles fantasy game lovers. Check out the new Krafton's unannounced project if you love fantasy games based on novels.
Krafton has created a website for an unannounced project which seems like a Korean fantasy game. The company behind the massively successful PUBG: Battlegrounds is set to create another ambitious game for its players. So far, there is no title for the upcoming game or any release date. However, we know that the game is based on a Korean Fantasy Novel, "The Bird that Drinks Tears." This novel series is from Lee Yeong-Do. Moreover, there are other extra details available on the new website.
The project is officially announced as Karfton's "Unannounced Project" for now. The company started this project not long ago and is still in its early stages. This news is legit since the project was announced just last year. Krafton is known for its battle royale game; however, they are doing something ambitious with this game. They are bringing the world of fantasy novels into life and, more importantly, into an amazing game. This new game has unique and refreshing fantasy races. Moreover, players will also experience beautiful, haunting landscapes and moving stories in this new fantasy game.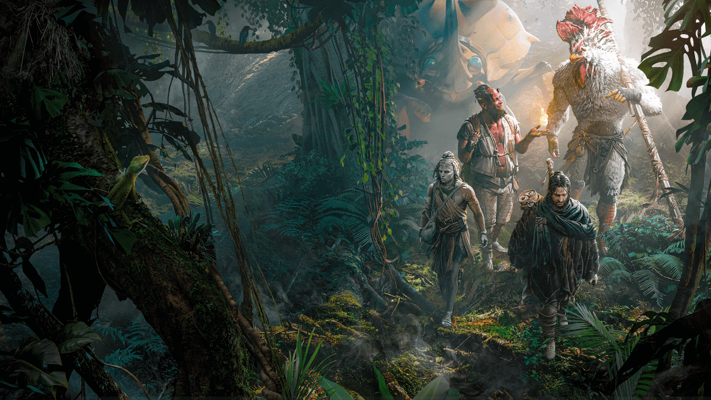 Ian McCaig is the game's design directory for this Krafton's unannounced project. According to the placeholder website, Ian MacCaig, who is a veteran artist, has been working on this fantasy concept art for the last two years. He is best known for his art which can be seen in Star Wars movies. Moreover, there are also some glimpses of his art in Harry Potter as well as The Avengers. McCaig also receives credit for designing the visual appearance of Padmé Amidala and Darth Maul.
McCaig is believed to be excited about working as the design director of this game. He also adds that he really likes the novel "The Bird That Drinks Tears," which is called "Epic." On top of that, he also said that this novel is on par with The Lord Of The Rings and Dune. After that, he also revealed that he had to put aside his personal projects to work on the design of this game. Furthermore, he says that he only did it because he believed this game would be incredible. 
You can visit the game's official website and head over to the visual inspiration gallery to see the featured artists. Moreover, you will see the design and environment of the game. As a result, you will get an idea of how the game would feel when you will play it. The concept art shown in the website's galley shows the interesting characters and races in the universe of "The Bird That Drinks Tears." Valuable figures in the gaming industry are fascinated with the Warrior Chicken guy.
This novel by Lee Yeong-Do was first published in 2003 by South Korea's Golden Bough. Inside that novel, you will see features of the Proto-Korean language, including other races from India and Korean legends. So far, there is only one sequel to "The Bird That Drinks Tears," which is "The Bird That Drinks Blood." Sources say there will be a total of 4 sequels in the future. Hopefully, the game will be released by that time.
The studio behind this Krafton's unannounced project fantasy novel game is still looking for talents to take care of other areas. T