The best Korean LED masks offer therapy which you generally receive from an aesthetician or facial salon. They are lightweight, reusable, and easy to use!
Light therapy is the most popular acne treatment option. This method is most popular in Korean innovation, and it makes the skin appear brighter by boosting the collagen level. It also aids in repairing damaged cells, improving facial texture, reducing fine lines, and killing bacteria in your skin. You can try it at home with an LED face mask. The Korean LED masks offer therapy from an aesthetician or facial salon. They are lightweight, reusable, and easy to use. These masks are trending in the modern K-beauty world, and now most Korean celebrities prefer these LED masks. To use them, all you need to do is unwind and, on the device, get relaxed and better skin. 
Have you ever experimented with light therapy LED masks, or are you considering using them? Are you undecided about which one to buy? Here is a list of the top 5 Korean LED masks on the market. 
It is one of the best and most popular Korean light therapy masks. This device is simple to use, has powerful effects, and is built with the best quality chips. The LED rays are not harmful to your eyes as the material it is made from is entirely safe. They designed this mask to cover the entire face, including ears, neck, jawline, and nose. 
Red mode's infrared rays are excellent for treating freckles, wrinkles, redness, blemishes, and elasticity. The device has a blue light which gives a whitening effect that effectively treats immediate allergies and acne. This LED mask treats the atopy and pimples with pink mode, a combination of blue and red infrared rays. You can use this device at least 5 to 7 times when you charge once, and it supports a five-pin charge cable.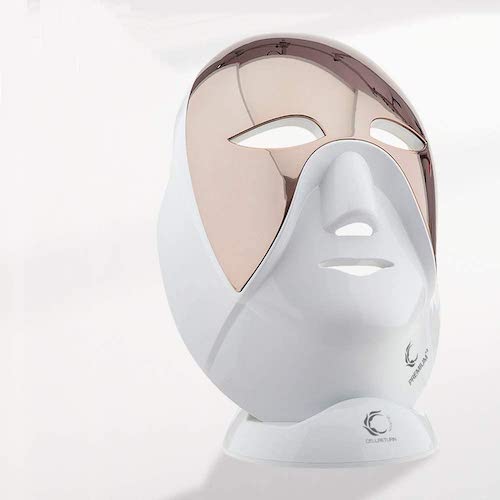 This light therapy LED mask comes in 7 distinct light colors to treat a variety of skin issues. The mask is UV-free and penetrates the facial tissue to increase collagen and helps treat acne, clearing and smoothing the skin, enhancing skin texture, minimizing pores, balancing skin tone, and improving skin elasticity. This face mask employs innovative light irradiation technology and is made of high-quality materials that are safe, natural, comfortable, and reusable. You can wear wireless masks anywhere. The light energy is absorbed by your skin and treats your skin depending on the color used.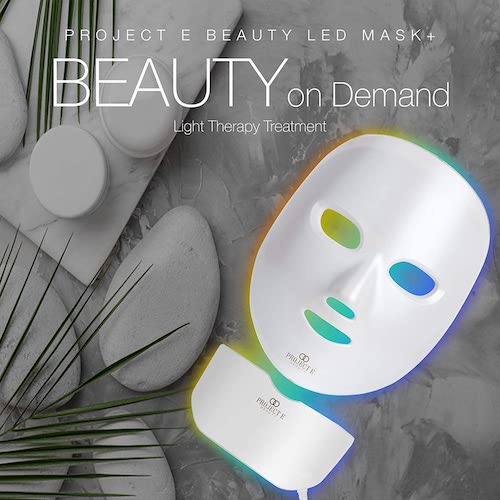 There are two color modes available on this LED mask. Red light aids in stimulating collagen production and mitigates sun damage. Blue light aids in killing bacteria to improve marks and prevent them from future breakouts. This LED mask has three treatment settings: red light therapy for anti-aging, blue light therapy for acne treatment, and red and blue light therapy for acne treatment and anti-aging.
The mask is also easy to use; simply wear it for three to five minutes every day. After two weeks of usage, it will definitely reduce fine lines appearance and skin inflammation.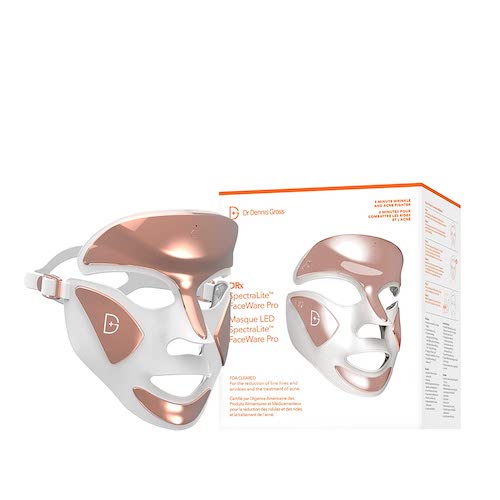 It is an LED mask that uses near-infrared and red light to prevent fine lines and wrinkles. ECO FACE LED Mask can also help reduce red and dark spots, improve skin texture, and make your skin brighter; it also improves skin elasticity and keeps more moisture in the skin. They make the masks using bolim, which is an eco-friendly plastic. It ensures the safety of families and the earth's well-being from dangerous chemicals like lead, BPA, and other chemicals, which may cause various diseases and illnesses.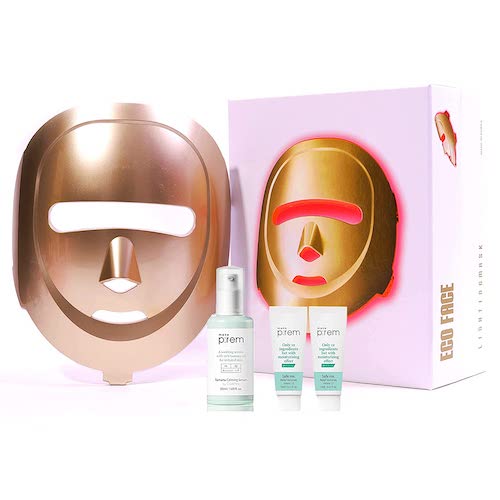 The Luma LED Mask enables you to benefit from the powerful healing effects from the comfort of your own home. Luma Mask employs 150 LEDs to generate light energy at seven distinct wavelengths. Each wavelength has its own set of benefits for rejuvenating skin, reducing wrinkles, increasing collagen, and improving overall skin complexion without UV exposure or harmful chemicals. The Luma mask comprises a convenient remote control that allows you to select your LED color and light intensity level easily.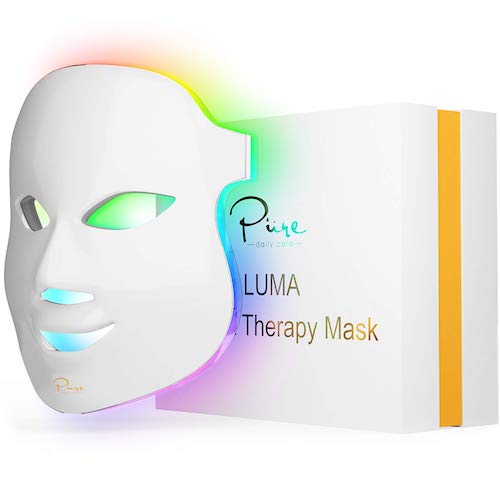 Direction to Use Korean LED Masks
To use these Korean LED masks, go through the following steps:
Clean your face and pat it dry.
Turn on the LED face mask's power switch.
Wear medicated eyewear with your eyes closed to protect your eyes.
Set the light therapy mask properly and keep it for 10 to 20 minutes.
Remove them and turn them off when you're finished.
Cleanse and moisturize your face.
The Final Word
While they are not a miracle cure, LED Korean masks are safe and straightforward to use and treat various skin concerns. Use it as recommended and consult with your doctor if you have migraines, headaches, or sinusitis problems. Consider factors such as wavelength, materials, treatment mode, and FDA approval when purchasing light therapy masks.
Our editors independently select all products featured on KoreaProductPost. However, we may earn an affiliate commission when you buy something through our retail links.