Here are some of the best Korean clay masks that will make your skin smooth and glowing with their cooling and nourishing properties.
We all use regular face masks frequently in our skincare routine. However, if you are looking for something that will cleanse your skin deeply and leave your skin looking fresh and radiant? Then a clay mask is a solution for you. With its foam texture and consistency, you can enjoy a fun and relaxing experience.
Korean clay masks are formulated with one of the best natural ingredients. We also know that Korean skincare products are gaining global popularity. Here is a list of the best 5 Korean clay masks.
This clay mask has AHA present in it, which will help remove all the pores while exfoliating your skin. It is a deep-cleansing mask. We can say it is an all-in-one solution to pore problems, as it helps in minimizing the look of pores, deep cleansing, removing pollution particles and dust, absorbing the excess oil, gently exfoliating, and providing your skin with an even tone.
People with normal and combination skin types are recommended to use this product. Innisfree Pore Clearing Clay Mask 2X has a light texture, making it easy to use and mild fragrance.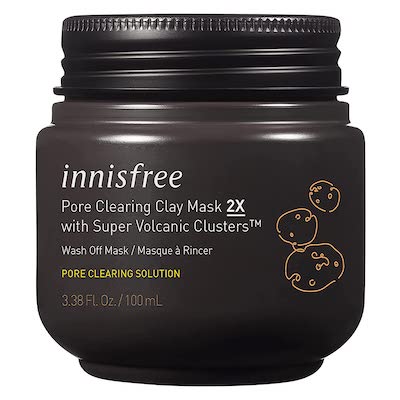 This Lasstokki soft clay-clearing green mask will help in refining your skin by absorbing excess oil and impurities from the pore and leaving a radiant glow on your face.
This clay mask contains natural salicylic acid and beetroot extracts that help regulate sebum production and moisturize the skin naturally. It also improves skin elasticity due to the presence of Jeju spring water, while the crinum lily extracts hydrates and calms the skin. It can be gently applied to your face as it is lightweight.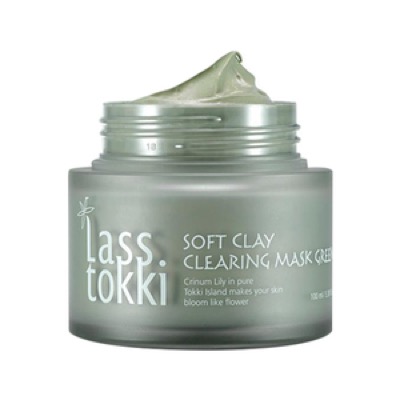 Skincare products produced by JART+ are highly effective on the skin as they are backed up by science. Dermaclear Trans-foam is one of their unique types of clay masks. Once it is exposed to water, it transforms into a foaming lather. This clay mask can be used to detoxify, cleanse, brighten and tone the skin. Leaving your look fresh and radiant.
This clay mask is suitable for all skin types as it contains natural ingredients proven to cleanse your pores effectively. You can also easily remove your makeup and exfoliate your skin gently.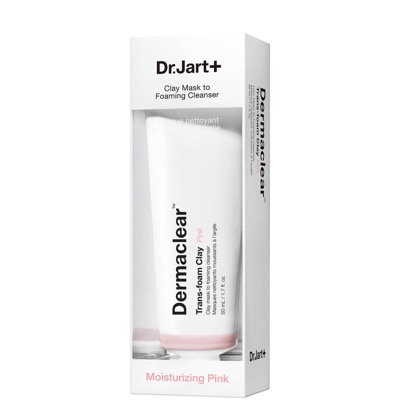 If you are looking for a peel-off clay mask to help you remove blackheads, then this Spa Relief Very Pretty Pore Mask from Aperire is for you. This mask has activated charcoal. Like other clay masks, it also removes excess oil and dead skin cells, and in addition, it helps in the oil-water balance stabilization of the skin. 
The Centella Asiatica extract present in this mask smoothens the skin while promoting blood flow and shrinking pores. You experience a healthy glow on your face due to the 10-Berry Complex added to this mask. It is suitable for daily use, and it's very easy to apply.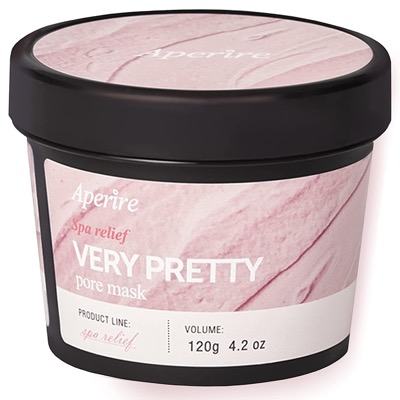 You might already know the Elizavecca brand as its bubble clay mask became quite famous in the skincare community. Other than this, their products have cute and adorable packaging. The milky piggy carbonated bubble clay mask has all the necessary ingredients, such as collagen, green tea, charcoal, mud, and carbonated water, that are needed to rejuvenate your skin.
This clay mask deeply cleanses your skin, removes all impurities, and keeps it hydrated.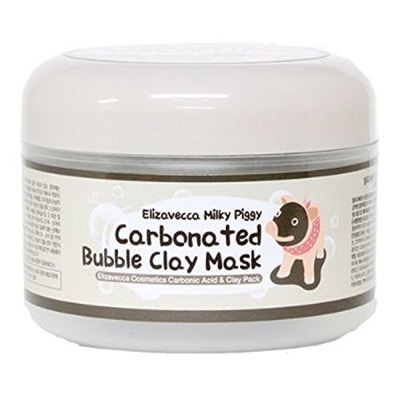 ---
How to use a Korean Clay Mask?
Generally, you can just scoop out the material and apply it to your face. However, depending on the clay mask you are using, you might need some things to add. 
What are the steps involved in using a Korean clay mask?
If we talk about the general application of clay masks, then it involves the following steps:
1. From its container, scoop out a quarter-sized clay mask. 
2. Massage it all over your face. It is recommended to start from the upper neck. 
3. Make sure it is evenly distributed. 
4. Leave it for about 15-20 minutes. 
5. Now remove the mask with the help of a damp cloth or lukewarm water. 
Our editors independently select all products featured on KoreaProductPost. However, we may earn an affiliate commission when you buy something through our retail links.