Many new products in the Korean skin care range might seem complicated, like serum, ampoule, and essence. And you might be wondering what they are exactly and aren't they all the same?
There's a whole range including cleansers, toners, exfoliators, serums, essences, ampoules, moisturizers, face mists, and so many more to choose from! It can definitely get. overwhelming to figure out what your skin needs to be healthy.
Thanks to the increasing popularity of Korean skin care routine and Korean beauty products, many new products have been introduced. Some products in the routine make sense, but some categories can have you thinking, what's this? Essence, ampoule, and serum belong to this second category, and they are becoming popular all over the world. But what exactly are they and what do they do?
In some Korean skin care routines, you will find the routine calls for a cleanser, toner, essence, and serum, followed by a moisturizer. This becomes tedious and makes you wonder what is going on!
Korean Skin Care: Serum
A serum contains a few active ingredients that tackle a specific problem such as dark spots, brightening, wrinkles, etc. The active ingredient concentration is higher as compared to what you might find in a regular moisturizer. Generally, serums come in a bottle, and they have a thicker consistency. They are almost like oil. A serum sinks into the skin deeply when applied after cleansing.
Mamonde Red Energy Recovery Serum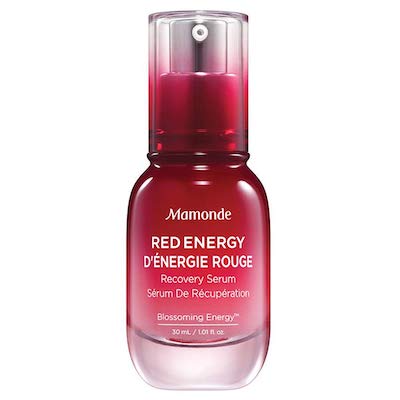 Korean Skin Care: Essence
An essence is also essentially the same as a serum. You must be wondering then why there are two categories? Although composition-wise they are similar, essences are more lightweight. And their concentration is also lower than serums.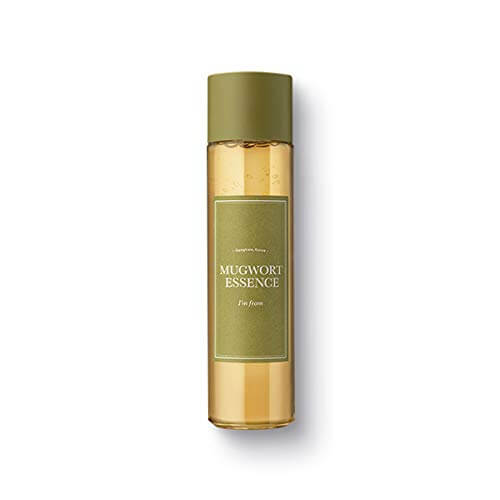 In recent years, the line between the two categories is becoming more and more blurred. The Korean skin care serums are getting a lighter-weight texture, and the essences are becoming thicker. The thing that remains constant is that they both contain a high concentration of active ingredients.
Both are used at the same step of a skin care routine. They are applied after the cleansing and toning stage. Serum and Essence have different textures, but their application comes after the toner is applied. They give an additional layer of hydration to the skin.
Korean Skin Care: Ampoule
We talked about serum and essence, which are essentially the same. So, then what is an ampoule? It belongs to the same family as serum and essence. An ampoule is a supercharged serum. It has a higher concentration of active ingredients and it is used for a specific period. This like a booster shot when having a skin crisis or undergoing some related issues. They are packed in even smaller bottles than essence. In a skincare routine, an ampoule comes before the application of essence or serum.
Mizon Snail Repair Intensive Ampoule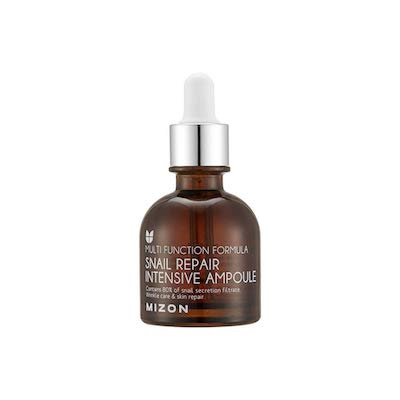 Bottom Line
Although they are the same, you must figure out what your skin needs. You must select the products with ingredients that match up with the requirements. No need to decide based on if the label says it is a serum or an essence. Choose the product whose texture you like. No need to blindly follow all the steps as the skincare routine should continuously evolve based on your skin requirements.
Check out other Korean skin care articles from KoreaProductPost:
Our editors independently select all products featured on KoreaProductPost. However, we may earn an affiliate commission when you buy something through our retail links.