Dive into the world of K-beauty with the top Korean eye masks that promise rejuvenation, radiance, skin firming, and reduced puffy eyes.
K-beauty's Best Kept Secret: Korean Eye Masks 
The delicate skin around the eyes tells tales of sleepless nights, endless screen time, and urban pollution. Enter the world of Korean eye masks, the beauty sensation that's taking over Instagram feeds and beauty blogs. These masks, packed with hydrolyzed amino acids and collagen, promise to banish wrinkles, puffiness, and tired eyes.
Why the Hype? 
Korean eye masks are more than just a trend. They contain ingredients that target wrinkles, fine lines, and sagging skin. Plus, they're loaded with humectants that hydrate and revitalize, ensuring you always look refreshed. But, a word of caution: not all eye masks are created equal. Some might just moisturize the surface, while others, enriched with botanical extracts, offer deeper skin benefits.
No Need to Browse, We've Got the List! Dive into our curated list of top Korean eye masks that promise to transform your skincare routine.
Infused with a nourishing blend of snail mucin and collagen peptides, these Korean eye masks effectively enhance skin elasticity and hydration. They work to rejuvenate the under-eye area, providing a plump, vibrant, and youthful appearance. Notably, these masks feature 24k gold nanoparticles as a key ingredient, known for their anecdotal antioxidant and anti-inflammatory properties that shield the skin from environmental damage. Crafted from highly adhesive materials, these masks seamlessly adhere to the skin, eliminating concerns about them slipping off. Enriched with skin-brightening components like grapefruit extracts, they also serve as excellent eye patches for addressing dark circles.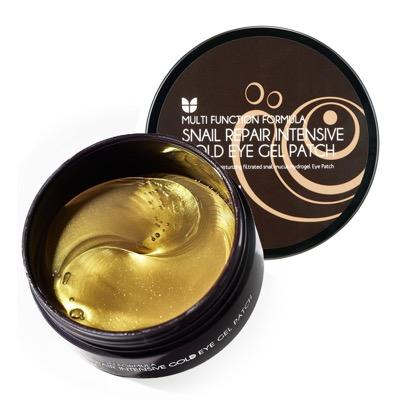 Sanitro's Korean eye masks showcase an adhesive effect that activates with your skin's natural heat, ensuring they remain securely in place. These gel eye patches have the unique quality of dissolving in warm water, distinguishing them from plastic or silicone-based alternatives and making them a favorable choice for your skin and the environment. Infused with collagen and ginkgo biloba extracts, the product effectively plumps the skin and diminishes fine lines. The formula is further enriched with botanicals such as chamomile, rose, seaweed, ginseng extracts, and hyaluronic acid, delivering nourishment to the under-eye area.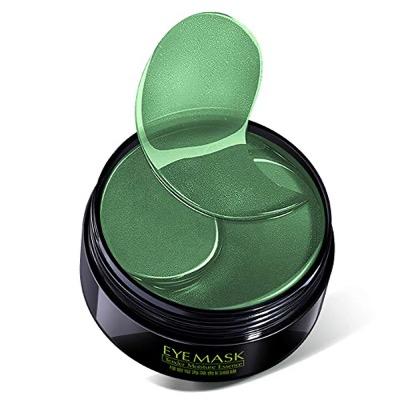 When you've had a taxing day or insufficient sleep, turn to Purederm's depuffing eye patches to alleviate weariness from the under-eye area and rejuvenate the skin. These patches boast a unique plant-based collagen source—natto gum—effectively revitalizing the delicate skin under your eyes. Further enriched with green tea and tropical fruit extracts, the formula provides soothing relief from inflammation and combats oxidative stress, fostering a vibrant and youthful complexion.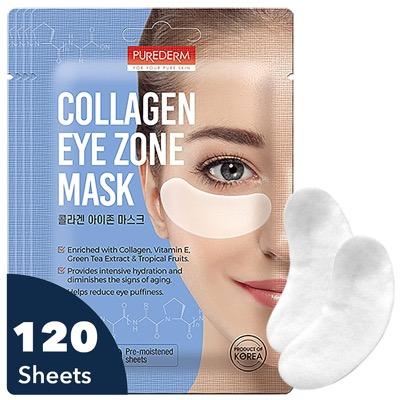 Elevate your skincare regimen with Lookatme's collection of eye patches, available in three revitalizing variations: green tea and aloe vera to rejuvenate and nurture the skin, and rose to enhance radiance. Beyond their pleasing textures, these patches engage your senses with their delightful fragrances. Enriched with soluble collagen and vital vitamins, the formula effectively enhances skin elasticity, promotes firmness, and imparts a lifting effect.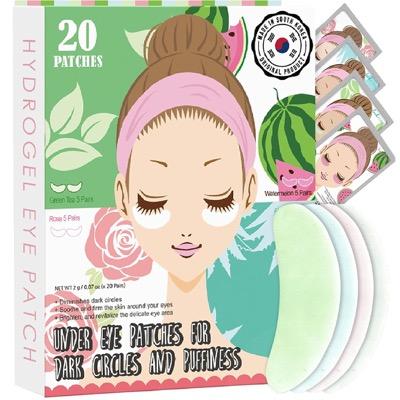 TonyMoly's Korean eye masks harness the benefits of saltwater components like spirulina, plankton, and seawater to enhance skin firmness and elasticity through collagen stimulation. The enriched formula offers deep hydration, revitalizing the delicate skin around the eyes and recapturing its youthful radiance. These moisture-saturated patches are suitable for all skin types and effectively rejuvenate fatigued-looking eyes, delivering a refreshed and energized appearance.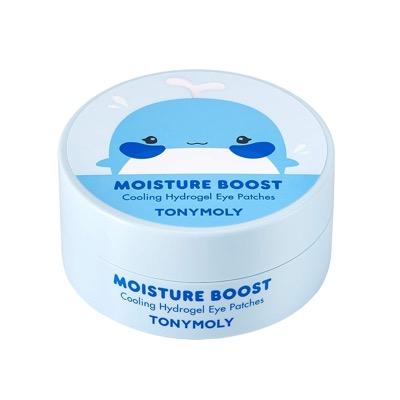 Wrap Up 
Korean eye masks are the beauty world's answer to tired, puffy eyes. With a range of ingredients and benefits, there's something for everyone. So, why wait? Dive into the world of K-beauty and let your eyes do the talking!
---
How to Choose the Best Korean Eye Masks?
Consider these factors when shopping for the best Korean eye masks:
Adhesive Properties: Look for eye patches with strong adhesive properties that adhere well to your skin and can be easily removed after use. Effective adhesion ensures the formula stays in place during the recommended application time.
Anatomical Shape: Opt for eye masks that are anatomically shaped to fit the natural contours of your eyes. Properly fitting masks prevent the formula from entering your eyes or dripping off, ensuring a comfortable and effective experience.
Anti-Aging Benefits: Seek out eye patches that target signs of aging, such as wrinkles, fine lines, and crow's feet. Ingredients like Q10, soluble collagen, peptide complexes, niacinamide, and vitamin C boost skin elasticity, making it firmer and plumper. Avoid using retinol due to its potential strength for the sensitive under-eye area.
Hydration Benefits: Choose eye patches with hydrating properties to combat dryness and maintain moisture in the delicate skin around the eyes. Look for ingredients like hyaluronic acid, aloe juice, glycerin, and sunflower seed oil to lock in moisture and prevent water loss.
Revitalizing Benefits: Prioritize eye masks with revitalizing ingredients like green tea, caffeine, and ginkgo biloba to reduce the appearance of puffiness, inflammation, and fatigue. Extracts such as Centella asiatica, aloe vera, seaweed, algae, and chamomile offer soothing and cooling effects.
Antioxidant-Rich Ingredients: Look for antioxidants like vitamin E, 24k gold nanoparticles, and fruit extracts to combat oxidative stress and prevent premature aging.
Remember these considerations when choosing Korean eye masks that cater to your specific skincare needs and contribute to healthier, more vibrant under-eye skin.
How to Use a Pair of Eye Masks?
Here's a simple guide to using Korean eye masks:
Step 1: Begin by cleansing your skin with a mild face wash to remove dirt, oil, and makeup residue. You can follow up with a toner if desired. However, avoid applying serums or moisturizers at this stage.
Step 2: Gently peel the hydrogel eye masks from their plastic films and place them over your under-eye area. Ensure they adhere well to your skin.
Step 3: Allow the eye patches to remain in place for around 20-30 minutes or as directed by the product. Some masks may recommend a longer duration, so refer to the instruction manual for accuracy.
Step 4: After removing the patches, continue with your skincare routine. Apply hydrating serums and moisturizers to maximize the benefits. Avoid using exfoliating products simultaneously, as they might counteract the collagen-boosting effects of the eye masks.
By following these steps, you can make the most of your Korean eye masks for puffy eyes and enjoy their revitalizing and nourishing effects on the delicate skin around your eyes.
Related Posts
Our editors independently select all products featured on KoreaProductPost. However, we may earn an affiliate commission when you buy something through our retail links.