Calendula is another natural ingredient popular in K-beauty products that promote skin hydration, reduces skin irritation, and has soothing effects.
When it comes to your skin, everyone wants natural and glowing skin that's smooth and free from rashes and pimples. Many different natural ingredients are best and most effective for your skin, but when it comes to acne and irrigation, nothing works better than Calendula. Calendula is popularly known as pot marigold. It's also used as a decorative plant, for grocery purposes, and as a dye.
Calendula for Skin Defense Mechanism
Do you also have sensitive skin, like 60-70 percent of females and 50-60 percent of males? If yes, then Calendula is best for your skin as reducing irritation is one of the best abilities of Calendula. It also helps reduce epidermal water loss and helps in skin soothing. Calendula is also responsible for skin defense against irritants.
Calendula provides your skin and effective protection against oxidative stress. Oxidative stress can be simply defined as the damage that skin receives when exposed to reactive oxygen particles or free radicals. These particles are transferred to the skin through UV rays or pollutants and can cause damage to your DNA. Calendula is the best defense against these particles and prevents the loss of necessary particles like elastin and collagen. Calendula is also rich in Antioxidants.
Skincare Benefits of Calendula
Calendula has been used for skincare for ages, as it has many different skincare benefits. Some of the main skincare benefits of Calendula are:
Reduces Irritation
Provide soothing effects
Rich in Antioxidants and provides skin defense
Maintain hydration for a long period.
K-beauty products infused with Calendula
Due to all the necessary features that Calendula provides to our skin; many K-beauty brands have infused Calendula into their products. Here are some of the products that can be easily added to your day-to-day routine.
As the name suggests, Beta-Glucan moisturizing cream is built with Beta Glucan as its main ingredient, but in addition, it also contains Calendula, which makes it even more effective to a large extent. Beta-Glucan moisturizing cream provides moisture to your skin and strengthens the skin barrier.
Beta-Glucan cream is preferable for all age groups and can be used by people with sensitive skin types as the Calendula extract provides protection and soothes sensitive skin. This moisturizing cream is built with 0% of alcohol and fragrance, which prevents any skin damage.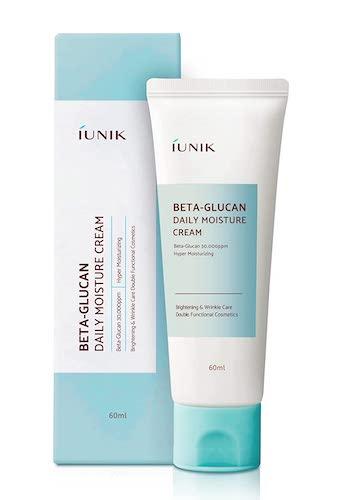 Complete deep cleansing oil by IUNIK is the most effective cleansing oil when it comes to removing heavy makeup and skin wastes. It is built with 100% vegan ingredients and is free from added fragrance. After use, it keeps your skin moist and fresh for a long period.
This cleanser is built for users who want to erase heavy makeup and are looking for a cleanser that is built with natural ingredients. It is built with only eight ingredients, and Calendula extract is the key element. It is built with no chemicals, so it is gentle and side-effects-free.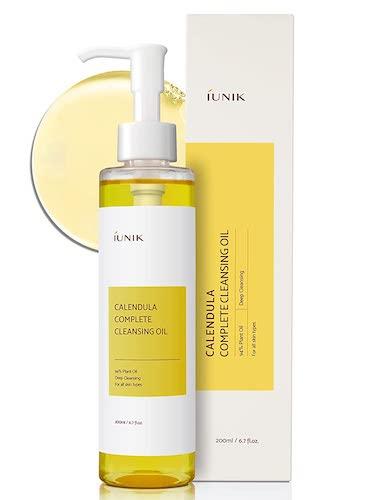 Proot's Calendula peel-off mask nourishes your skin and reveals your dewy and glowing skin. It is built with real extracts of Calendula, which turn your dull complexion into a clear and glowing one.
Its peeling treatment shows results instantly with small pores, fewer breakouts, and a clear skin tone. It is free from stabilizers, fragrances, and additives, making it 100% natural and free of side effects. This mask can be used 2-3 times a week and can be used by all skin types.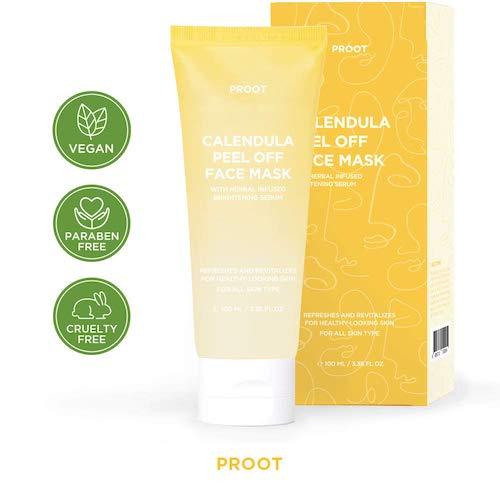 As the name suggests, One Thing is a brand that focuses on providing perfect results by focusing on only one ingredient. Hydrating Soothing Vegan Toner by One Thing is almost completely built with the key ingredient Calendula.
This soothing toner reduces irritation, redness, freckles, and acne. Its high moisturizing power provides a smooth and soft texture to your skin, making it best for aftershaves. It is built with 0% of alcohol and is completely vegan. It can be used for several purposes, like a mask and an aftershave lotion, and can also be applied after makeup removal treatment.
Our editors independently select all products featured on KoreaProductPost. However, we may earn an affiliate commission when you buy something through our retail links.