Lamy Cosmetics has launched a new line of skin care products under the label, "Doctor.3", for any and all dermatological problems people suffer after wearing face masks for a long time!
As face masks have become mandatory to wear while in public to prevent the spread of COVID-19 coronavirus. But, this extended mask-wearing is causing an increase in skin problems like maskne, rashes, and even pimples.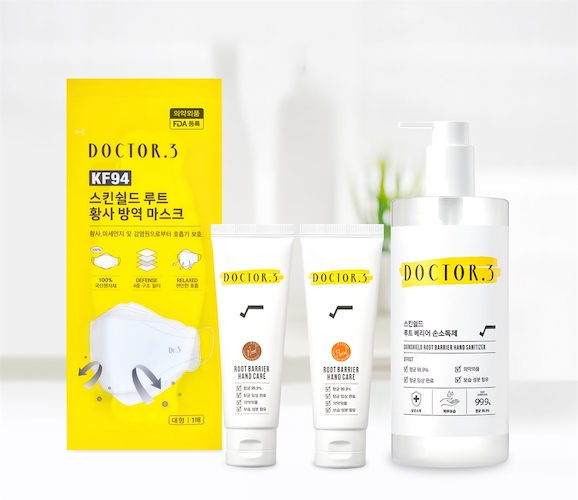 Skin care products in the Doctor.3 range are formulated based on inputs from doctors, pharmacists, and skin care specialists. There were clinical tests after the formulation to test the efficacy and effectiveness of Doctor.3 skin care products from Lamy Cosmetics.
The anatomy of Doctor.3, your personal skin care specialist brand, is essentially a collaboration between Lamy Cosmetics and Austin Pharm combining their history, know-how and experiences.
"GOOD BYE-trouble" Skin Care Products
As a part of the Doctor.3 label, these Korean makeup products help in soothing hypoallergenic skin and acne. There are no chemical ingredients, animal-sourced ingredients, or artificial dyes in these makeup products from Lamy Cosmetics. Also, they are completely vegan with no animal testing during the development process.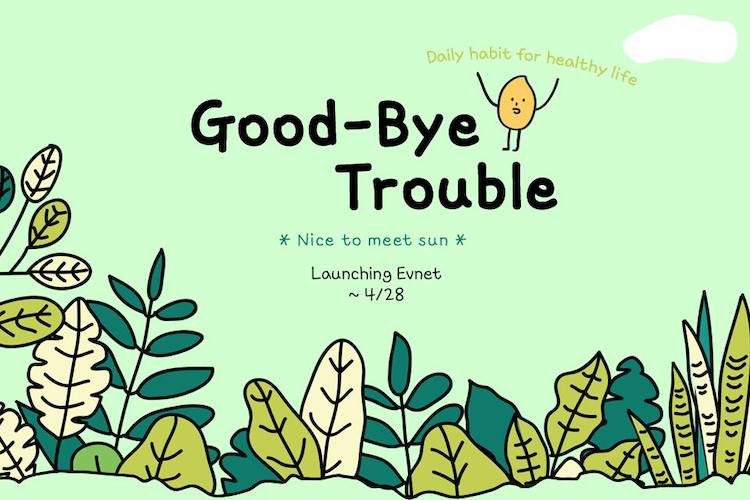 All the cosmetics from Doctor.3 lineup include tea tree extract that helps in keeping the skin smooth. They also contain pennywort extract which restores dermatological balance and green apples that have anti-oxidant effects to slow down aging.

GOOD BYE-trouble Korean makeup products are ideal for people with oily skin or acne. All the products are mild and hypoallergenic so even teenagers can use them daily without any negative effects.
They offer an optimal dermal solution found after countless worries about skin care and countless trials.
Doctor.3 GOOD BYE-trouble Skin Care Range includes Zero Cleansing Water, Minus Peeling Toner, Plus Light Cream, and Root Spot Gel. Basically, it includes everything for a skin care routine, starting from cleanser and exfoliator to moisturizer and spot treatment cream.
Lamy Cosmetics Hand Sanitizer
Along with introducing Doctor.3 skin care products range, Lamy Cosmetics has also come up with antibacterial products to protect against COVID-19. The hand sanitizer from Lamy Cosmetics can sterilize 99% of germs without leaving any sticky residue on your hands.
It has approval from the Ministry of Food and Drug Safety as it can sterilize colon bacillus, bacillus pyocyaneus, staphylococcus aureus, bacillus cereus, and food poisoning bacteria.
Lamy Cosmetics CEO, Park Hye-rin, said, "Doctor.3's GOOD BYE-trouble and hand sanitizer products are the fruits of years of development efforts. They are perfect for those who are looking for safe skincare products during the COVID-19 pandemic."
About Lamy Cosmetics Co., Ltd
Lamy Cosmetics Co., Ltd is a Korean skin care brand that creates a beautiful living culture was established in 1976 by Korea's largest pharmaceutical company, Dong A Pharmaceutical Co., Ltd. Lamy was the 1st cosmetic company that FDA certified in Korea in the 1980s. The company's basic ideology is producing superior quality cosmetics and contributing to human well-being and beauty.  Lamy Cosmetics produces various lines of beauty products such as skin care, make-up, male skincare, hair products,  fragrance, body products, and infant products to meet the customers' various needs.
Read more articles from KoreaProductPost:
Our editors independently select all products featured on KoreaProductPost. However, we may earn an affiliate commission when you buy something through our retail links.