When you hear 'Snail' creams, and think about putting it on your face, your first thought might be "it's icky!" and "why would anyone put slimy creatures on their face!" Though it might seem like people are putting anything and everything on their faces, Snail mucin is one of the most beneficial ingredients you can put on your face. And, the most important point to note is there is no slimy snail mucin in any of the K-beauty products! Snail creams only contain the 'essence' of Snail mucus.
So, what makes Snail mucin such an amazing part of K-beauty cosmetics?
Maintaining skin that looks flawlessly healthy and radiant from within is surely a tough task. That is why Korean skincare products use an astonishingly beneficial skin ingredient known as Snail Mucin to resolve all your beauty concerns. When we hear the word 'Snail Mucin,' the first thought that comes to our mind is how someone can apply the mucus of snail on their skin. Korean products use only the essence of Snail Mucin, and no slimy mucus is used in the formulation.
Snail mucus is full of so many skincare ingredients, including elastin, hyaluronic acid, proteins, glycolic acid, antioxidants, and many more! And the interesting part is that all these ingredients that can work wonders on your skin are packed in one component.
This powerful ingredient is full of extensive beauty benefits that work like magic on the skin to make it flawlessly healthy and luminous. It's also enriched with vitamins A and E and hyaluronic acid that helps keep the skin glowing and youthful. Apart from this, it also consists of zinc, copper peptides, and manganese that offer anti-inflammatory and healing benefits for the skin.
What are the benefits of applying cosmetics that contain snail mucin?
Just like the wide variety of ingredients, the benefits also span multiple areas. It can reduce dark spots, make skin tone even, make skin firmer and plumper, and hydrate the skin. Because of its multitasking ability, Snail mucin has become K-beauty's favorite ingredient in recent years. For many K-beauty products focussing on anti-aging effects, snail mucin is the star ingredient!
The Snail mucin has got all the essential skin nutrients needed to attain the Korean glass-like complexion. It also gets absorbed deep within the skin and helps in repairing skin damage.
Moisturizes, nurtures, and hydrates the skin very well
Boosts the production of collagen on the skin
Heals, soothes, and replenishes the skin
Diminishes the signs of aging
Infuses essential minerals and vitamins into the skin
Improves the texture of the complexion
Leaves a radiantly incandescent look on the skin
Assists in the removal of dark spots, pigmentation, and acne
We've listed out the best snail creams in the market that you can easily get your hands on!
This cream contains 60% snail mucus filtrate along with yam mucin. It is a heavy cream that works wonders in protecting and healing skin from wrinkles and fine lines. It also hydrates and brightens your skin tone! With all these benefits, it is also a hypoallergenic cream that contains no parabens, artificial coloring, or fragrance.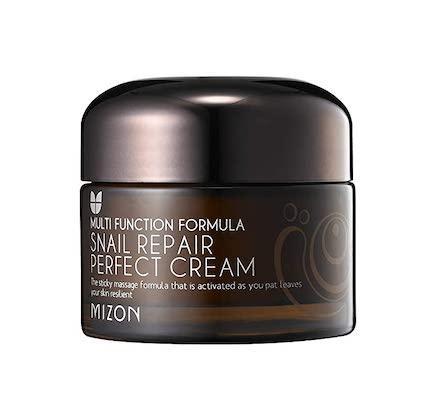 Here is a cream that is 97.5% rich in snail mucin extract. It is, in a way, the purest form of snail slime you can apply on your face without having a real snail crawling on your face. This cream can brighten your skin tone and even out your complexion. With the star ingredient, it also contains shea butter for moisturization, jojoba oil for balancing, aloe vera for smoothening, and vitamin E for protecting against free radicals.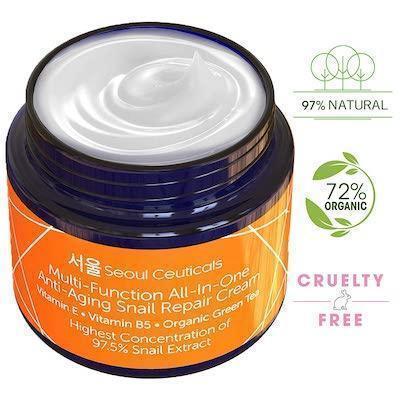 A pricey but cult favorite option. This cream is enriched with 70% gold fermented snail mucin. It contains glycolic acid for exfoliation, elastin for skin flexibility, and a natural barrier that holds in moisture when combined with snail mucin. It is formulated as an ampoule gel with anti-aging properties with restorative and nourishing features.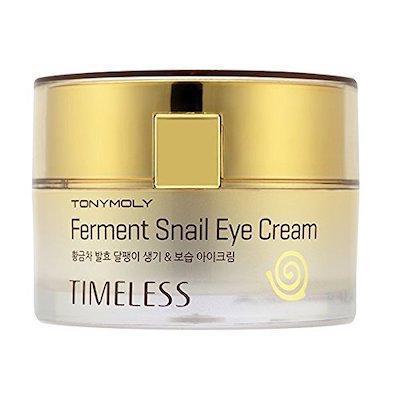 A cream that is not only rich in snail mucin but also contains bee venom extract. The combination together boosts collagen production in the skin, which can cause skin tightening. This steam cream contains no water, and it has snail secretion filtrate in its place. It is a soothing cream for sensitive and inflamed skin that can even take care of acne.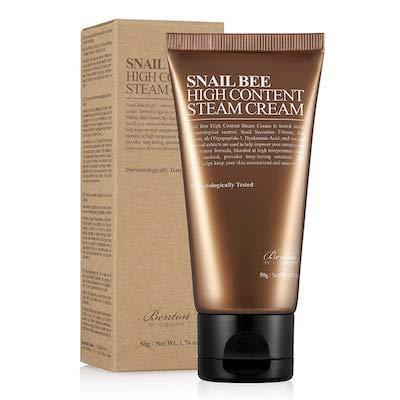 This is a snail extract-rich cream that reduces skin damage and strengthens skin. It also has unique ingredients like a baobab tree, botanical stem cell extract, and deep seawater. This cream works best to improve the skin's firmness by deep hydration that gives you all-day-long moisture.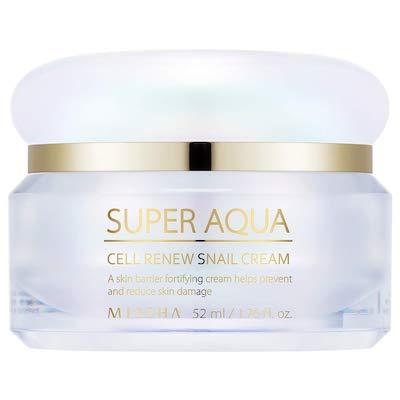 Pamper your skin with the goodness of Snail mucin by getting your hands on these top five K-beauty Snail Creams. You can achieve beautiful skin by using these creams in your daily skin care routine. After all, the more you take care of your skin, the healthier and glowing it would look!
Our editors independently select all products featured on KoreaProductPost. However, we may earn an affiliate commission when you buy something through our retail links.
Found this one interesting? Check out more from KoreaProductPost: