Heartleaf is a unique ingredient that you can mostly find the K-beauty world. Read on to learn more about how you can incorporate it into your routine and reap all the benefits it provides.
Korean skin care is all about utilizing the finest natural botanical ingredients for attaining healthy skin. One such miraculously effective ingredient of nature is Heartleaf.
Not only in K-beauty and skin care products, but you can also find Heartleaf in Korean medicinal treatments as well. This beneficial ingredient is mainly popular for its anti-inflammatory properties.
Also Read: Ingredient Spotlight – Honey in K-beauty Products
Heartleaf – The Nature's Treasurable Ingredient
Heartleaf, also known as Houttuynia Cordata, is a kind of flowering plant native to Southeast Asia. Initially, it was mainly consumed as a part of a vegetable. However, due to its medicinal effectiveness, this ingredient was used in the formulation of Korean traditional medicines as well. It has been quite operative for treating various health ailments such as cholera, high blood sugar levels, and blood deficiencies.
The active compounds of Heartleaf are flavonoids. In particular, four types of polyphenolic flavonoids exist, namely Quercetin, Rutin, Quercitrin, and Hyperoside. All of these natural compounds possess antioxidants, anti-bacterial, and anti-inflammatory properties.
Read about 5 Natural Skin Care Ingredients that are Blowing up in the K-Beauty World in 2020
Beauty Benefits of Heartleaf
Heartleaf has shown promising results, especially for the dehydrated, oily, sensitive, and acne-prone skins. It contains polysaccharides that are excellent skin hydrators and humectants as well. They help in maintaining the natural moisture balance of the skin.
Soothes and nurtures the skin
Extremely beneficial for eczema and dermatitis-prone skins
Assists in eliminating blemishes and acne problems
Calms and detoxifies the skin
Deeply cleanses the pores
Helps in regulating the excess production of sebum
Tones and balances the skin for a healthy glow
K-beauty Product Formulations with Heartleaf
Everyone desires to achieve perfectly healthy skin, but at times, it becomes difficult to take out time for skin pampering. Heartleaf is enriched with beauty benefits that can ease your job to provide the skin with optimum care.
Check out some fo the Heartleaf infused K-beauty products that you can incorporate in your skin care regime!
This moisturizing cream contains 63% of the Heartleaf extract. It can soothe and improve the appearance of pores. BY ECOM Heartleaf Poreless Cream contains a non-irritating formula, which makes it suitable for all skin types, including sensitive and allergy-prone ones.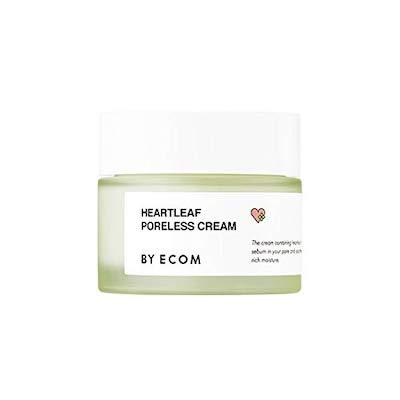 It is useful in reducing the dryness from the skin. BY ECOM Heartleaf Poreless Cream acts as a pore coating cream that works wonders to repair the open pores without being harsh on the skin. It also contains ceramide NP and hyaluronic acid.
---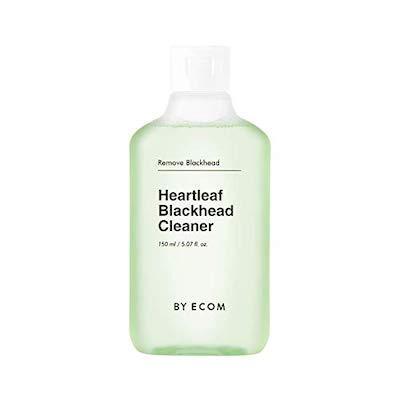 The K-beauty cleaner from ECOM can eliminate the blackheads, whiteheads, and excess sebum from the skin. BY ECOM Heartleaf Blackhead Cleaner gently clears out the pores and makes then skin texture softer and smoother. It removes impurities and debris without damaging the skin.
It also helps in tightening and firming the pore elasticity and prevents your skin from sagging. The K-beauty blackhead cleaner contains Heartleaf extract that is effective in pore astringent and cleansing. It also purifies the pores thoroughly and gives a healthily clean and clear complexion.
---
This skin balancing face cleanser helps to reduce the blemishes without stripping the natural oils. It contains hemp seed oil along with Heartleaf extract that delivers a calming effect on the skin. I DEW CARE Namaste Kitten Facial Cleanser is rich in antioxidants and fatty acids that nourish the skin from within.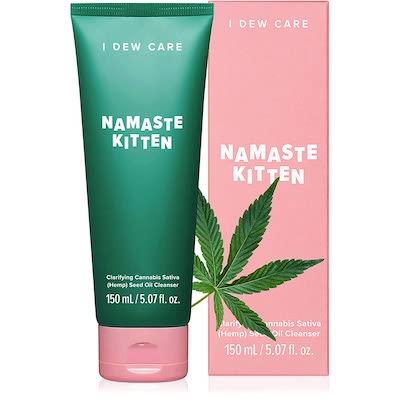 It is also effective in cleansing the skin and helps to improve the complexion. Also, it is safe and gentle on the skin and does not contain any kind of chemicals. It is highly recommended for blemish-prone and sensitive skins.
---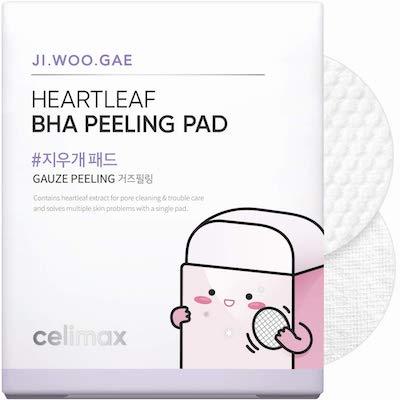 This peeling pad contains salicylic acid as a BHA that helps to remove the dead skin cells and improves the texture. It unclogs the pores and controls excess sebum production, thereby preventing skin breakouts. CELIMAX Heartleaf BHA Peeling Pad is also rich in hyaluronic acid that hydrates and moisturizes the skin.
It consists of a natural extract of Heartleaf along with tea tee oil that detoxifies the skin. The anti-inflammatory properties help to calm, soothe, and rejuvenate the irritated skin. This product also assists in stimulating collagen production and reduces the uneven skin tone.
---
Heartleaf, being extremely beneficial for the skin, helps to get rid of the several skin ailments. It helps to maintain the natural facial beauty by purifying the skin gently. If you want to get the best skin care from Korean beauty brands, then the products mentioned above are certainly something to be considered. They will help you in keeping skin healthy and flawless the natural way!
Our editors independently select all products featured on KoreaProductPost. However, we may earn an affiliate commission when you buy something through our retail links.