One of the most prominent aspects of Korean skin care is that it offers the finest blend of skin-refining ingredients for providing a glass-like complexion. Yuza is one of the natural ingredients that have been widely used in Korean cuisines, medicines, and skin care as well. It is very effective in healing several types of skin concerns that assists in maintaining the facial beauty.
Yuza – A Delectable and Skin-Loving Citrus Fruit
Yuza is a type of citrus fruit that is grown in Eastern Asia. It is juicy and resembles a mini grapefruit. In Japanese, it is referred to as Yuzu or Yuja. This fruit also comes from the tropical Jeju Island of South Korea. It contains a delightful flavor along with an aromatic scent that invigorates the senses. Apart from being a delicious fruit, Yuza comes along with exceptionally good beauty benefits that help you attain enviably flawless skin.
Read More: 
The Beauty Benefits of Yuza
Since ages, Yuza has been used as a skincare ingredient, specifically in hot baths. It also helps to soften the dry and chapped skin, thereby improving the texture. Yuza relaxes and rejuvenates the body with its energizing scent. It is enriched with vitamin C that helps to maintain the beauty of the complexion. The following are the skin benefits offered by Yuza.
Soothes the irritated skin
Stimulates the collagen production
Helps to prevent signs of aging
Evens out the skin complexion
Hydrates and nurtures the skin for a healthy glow
K-beauty Products Infused with Yuza
Yuza, being an amazing ingredient for the skin deserves to secure an irreplaceable place in your skincare regime. For this, you can incorporate the following K-beauty products in your beauty essentials which will help you to attain bright, flawless, and healthy skin.
---
This bi-phased lotion comes in a feather-light liquid consistency that helps in boosting the skin radiance. The formulation of the lotion contains Yuzu that is rich in antioxidants. It consists of two phases to provide maximum beauty benefits in one product.
ERBORIAN Yuza Double Lotion has an aqueous phase that helps in revealing the natural glow of the skin. Besides this, it also contains an oily phase that nourishes, hydrates, and moisturizes the skin for a healthy look.

---
This day cream comes in a sorbet-like consistency that feels like your second skin. It effectively nurtures the skin without making it oily. It also assists in protecting the skin from environmental damages. This lightweight moisturizer is enriched with microbeads and antioxidants that help to slow down the aging process.
It makes your skin look more youthful and radiant. It contains essential vitamins that your skin requires to stay healthy and glowing. The best part about this product is that it contains the goodness of Yuza to beautify your skin.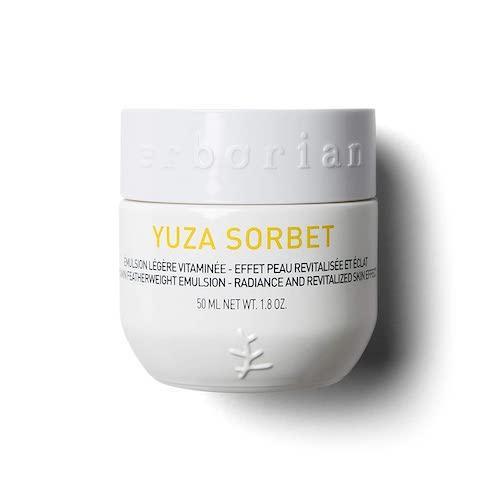 ---
This toner is particularly efficient in brightening the skin. You can see its effects within 30 days of regular usage. The formulation contains 90% brightening effects of Yuja extract along with Arbutin and Glutathione. 
It also contains twelve types of essential skin vitamins with lotus extracts. The K-beauty toner from Some By Mi helps to reduce the freckles and blemishes, thereby improving the skin tone and texture. It leaves the skin feeling velvety-soft and smooth for longer.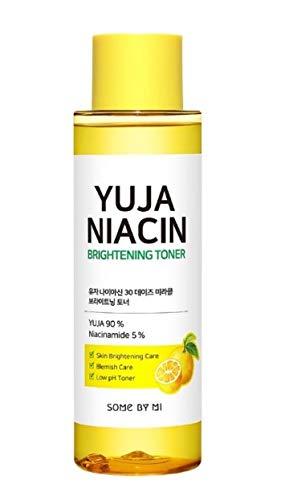 ---
This overnight recovery mask helps to reduce skin fatigue and rejuvenates for a healthy glow. It contains a Yuja Vita C complex that is rich in antioxidants and provides deep relaxation to the skin for fast healing.
It also contains naturally fermented Yuja water to energize the skin. Apart from this, it is suitable for dull, dry, and tired skin. It helps you to regain the lost beauty of your skin complexion while you snooze.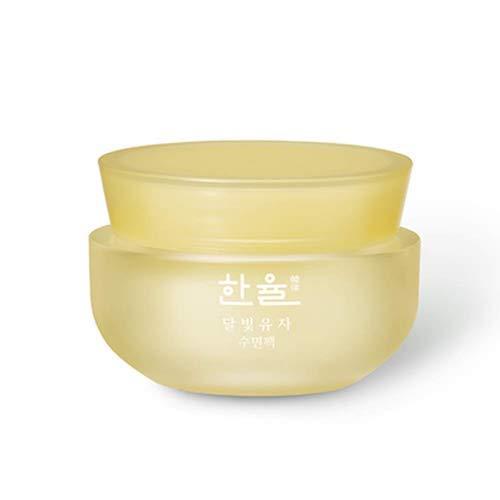 ---
If your skin feels dull, dry, and fatigued, then treat it with the goodness of Yuza. It has been extremely effective in nurturing and replenishing the skin. It also brings out the inner luminosity and radiance. The above-mentioned K-beauty products would help you to include Yuza in your skincare regime to look beautiful naturally.
Our editors independently select all products featured on KoreaProductPost. However, we may earn an affiliate commission when you buy something through our retail links.