With the current beauty trends shifting to the use of natural ingredients in skin care and beauty products, Korean beauty brands are leading the industry! People have been using many natural ingredients like ginseng and mugwort since ancient times because of their health and medicinal benefits. In recent times, they are now becoming part of the formulation of many K-beauty products. As such ingredients are packed with a whole lot of benefits, adding them to your skin care routine is certainly going to be excellent!
Ginseng – A Miraculously Beneficial Ingredient of Nature
Ginseng, also known as Panax ginseng (a plant species), is the primary source of this natural skin ingredient that comes from its roots. Ginseng, in ancient times, was useful as medicine and supplements for resolving many health-related issues. At present, you can find ginseng everywhere, be it in supplements, medications, or beauty products. The reason behind that is its impressive benefits without any negative side-effects.
Advantages of Ginseng in Beauty Products
Ginseng is a natural ingredient that is hugely beneficial for the skin as it helps to revive and revamp dull skin. Besides this, it is entirely safe and suitable for all skin types, even the sensitive ones. Also, antioxidants present in the ginseng help to balance the natural oil barrier of the skin.
It also helps in preventing the aging of skin cells and assists in activating the cells for a youthful glow. This ultimate natural beauty ingredient helps in improving the blood circulation of the cells and maintains the elasticity of the skin.
Ginseng in K-beauty Products
In today's busy lifestyle, we often forget to provide our skin with the right type of care that it requires to stay healthy, ecstatic, and youthful. Ginseng is one such exceptionally beneficial skin ingredient that can help in enhancing your beauty effortlessly.
Here are some of the K-beauty products whose formulations feature the ginseng extracts.
---
---
I'm from Ginseng Serum formulation contains 7.98% ginseng extract that comes from red ginseng. It can reduce the appearance of wrinkles from your skin. The serum also assists in tightening the skin to make it firmer. It directly works on the affected areas and improves skin elasticity to make you look younger than your age.
Ginseng Serum from K-beauty brand, I'm from, directly removes the waste and tightens the pores. All you have to do is simply wash off your face from your regular cleanser, and then apply this serum in a circular motion.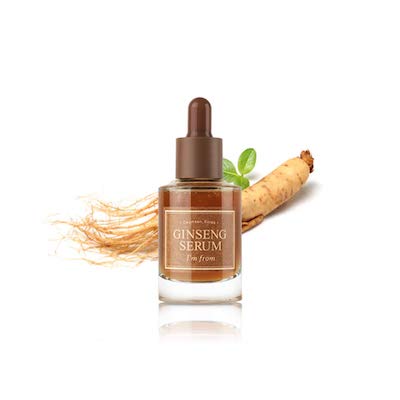 ---
---
Erborian BB Creme Au Ginseng formulation contains ginseng that is well known for its anti-aging benefits. The BB cream also offers sun protection of SPF 20 and gives your skin a matte texture. Your skin will feel silky smooth and free of any blemishes and dark spots.
It comes in three shades – Clair (Fair), Dore (Golden), and Caramel (Sand) so that you can find the perfect match for your skin tone.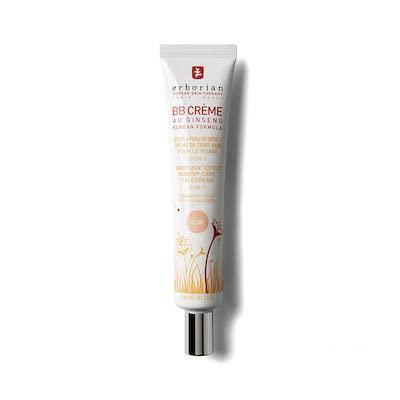 ---
---
Banila Co. Clean It Zero Nourishing Cleansing Balm works as a moisturizer as well as a makeup remover for double cleansing the skin. It has the goodness of ginseng berries and royal jelly that will easily remove the makeup for a glowing skin without leaving your skin rough and dry.
The cleansing balm contains a blend of actives that can cleanse the skin effectively. The formulation is such that is does not disturb the natural balance of the skin's moisture.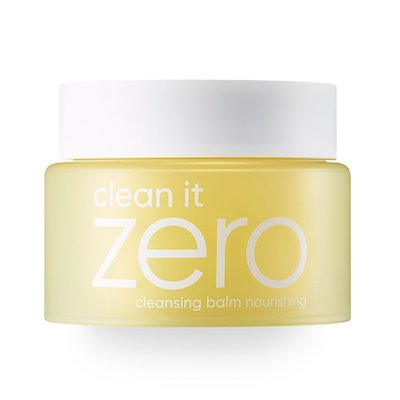 ---
---
It is an exceptionally light-weighted eye cream with the extracts of ginseng and reishi mushroom. As the cream has some powerful natural herbs, it can brighten and nurture the area, making it look hydrated and livelier.
Missha Misa Geum Sul Vitalizing Eye Cream works on delicate eye area by treating signs of aging. It can reduce fine lines, shadows, and wrinkles under the eyes. You can use this cream before sleeping as our skin is in repair mode at night. All you need to do is take a generous amount of this cream on your ring finger and gently apply the cream in a dabbing motion.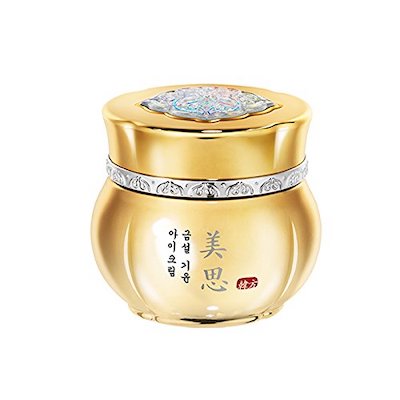 ---
Ginseng has been a part of effective remedies in medical history for ages. No one can deny the fact that ginseng, when added in the beauty products, can surely help your skin in healing. It can stimulate skin cell activation resulting in healthy and glowing skin!
Read more about K-beauty ingredients and other articles in the Ingredient Spotlight series:
Our editors independently select all products featured on KoreaProductPost. However, we may earn an affiliate commission when you buy something through our retail links.