Whatever your skin type, there is a sheet mask made just for you as the new-age skin friendly sheet masks from K-beauty cater to all skin types!
What Is a Sheet Mask?
The primary purpose of a sheet mask is to maintain the moisture level of the face, acting as a hydro bomb while carrying other active ingredients. Sheets for these K-beauty masks are made of natural fibers such as cotton, bamboo, or coconut, and they are infused with a well-balanced mixture of hydrating liquids. In short, sheet masks are a convenient way to treat your skin in a nourishing and enriching way!
How Is It Used?
Sheet masks are typically wet but not sticky. Simply take one from the pouch and put it on. It has pre-defined holes for your eyes, nose, and mouth. There is a 10-15-minute wait time, but never let the mask dry on your face. Simply apply the extra jelly-like liquid oozing from the packet to your neck. From the variety of sheet masks available, you can choose the one that best suits your skin type.
Skin-Friendly Masks
Sheet masks' global acceptance has prompted organizations to increase their investment in them. Because they are the ultimate solution for supple skin, the K-beauty industry is developing specialized ones for specific skin types. With lots of people facing skin issues and having sensitive skin, several K-beauty brands have come up with skin-friendly sheet masks that work wonders for the skin. Here are a few K-beauty skin friendly sheet masks that you can check out! 
This one is made without additional mineral oils and sulfates for people with sensitive skin types. The K-beauty brand, Dr. Jart, makes the skin friendly sheet mask out of a special plant fiber that allows for high water molecule retention. It not only hydrates the skin but also keeps moisture, reducing drying time.
The mask contains ingredients like Aquaxly, Xylitol, and Oligo, Hyaluronic acid. Even one application of this mask restores the skin barrier and prevents moisture from evaporating. It protects the underlying skin while not feeling heavy.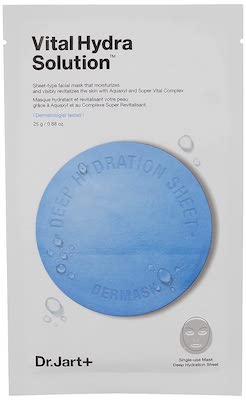 If you have excessively oily skin that causes acne, this mask is the treatment for you. Leaders AC Clear Treatment Mask can control excess oil secretion while hydrating the skin underneath.
Maple extract and Snail Secretion are its star ingredients and are made from natural cotton fiber. Snail extract controls oil production, while maple water and hyaluronic acid soothe and hydrate the skin. It contains no artificial ingredients and aids in skin firming.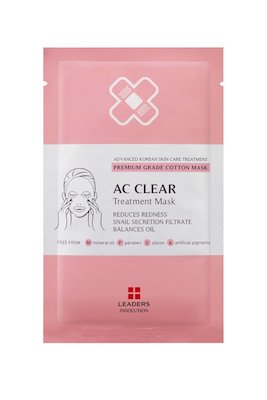 The Face Shop targets the most underrated skin problem of sensitive yet dry skin. You can use it daily to enjoy the visible effect. Easily available and economical, this mask is a skin treatment for sensitive and dry skin.
Made from organic material, it has air pockets in the sheet that are filled with essence. The mask contains aloe extract, castor oil, and water. Enriching Aloe mask reduces dryness without reacting with the skin. Castor oil and herb extract leave the skin smoother and flawless.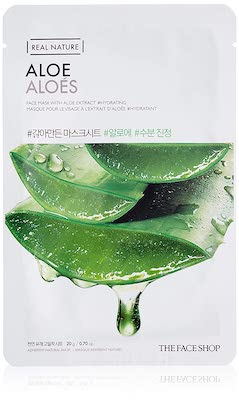 Created with natural ingredients, specifically for irritated and sensitive skin. This mask heals and increases circulation. It provides a natural glow and makes skin smooth.
The Crème Shop Turmeric and Matcha Fusion Sheet Mask contain anti-oxidation properties and plant-based ingredients to smooth skin. There're turmeric root extracts, hyaluronic acid, Matcha, castor oil, and hyaluronic acid making it a highly sought-after product. Turmeric and Matcha work on soothing irritated skin. Also, Matcha removes dead skin, and both regulate oil glands. With just one application, you can achieve clear, youthful, and rejuvenated skin.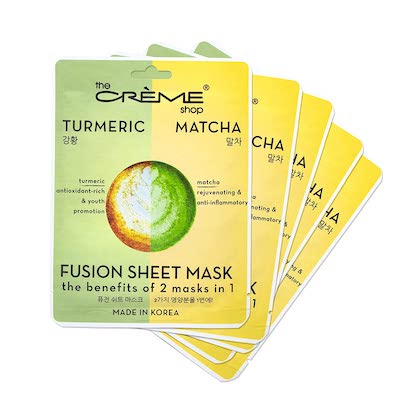 A range of 15 different masks from Etude House. These sheet masks all work on the special skincare ideology. Separately they target special skin conditions affecting sensitive skin. Etude House Therapy Air Mask is specially designed to focus on 15 different skin problems.
Made from soft cotton fiber, these K-beauty skin friendly sheet masks are lightweight. These sheet masks are water-based, along with one major ingredient in each mask. Fifteen masks have aloe, green tea, pearl, tea tree extracts, pearl, pomegranate, strawberry, damask rose, manuka honey, hyaluronic acid, lotus collagen, blueberry, snail, and ceramide as their individual star ingredient. The lightweight mask feels non existing on the skin. The different ingredient provides benefits such as firming, brightening, hydration, moisturizing, calming, and brightening, depending on the skin.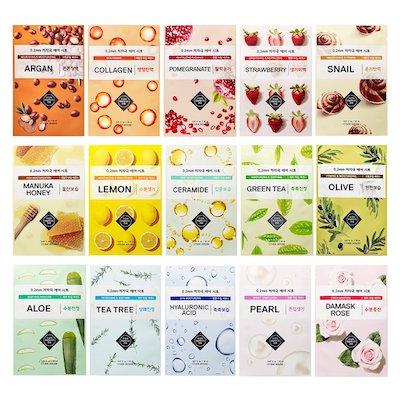 Who doesn't love a cute panda face and this K-beauty sheet mask will make you look cuddly as one! What makes this sheet mask unique is the Panda design! With one-of-a-kind temperature-sensitive technology, the sheet mask is made with bamboo and viscose.
This water-based mask is packed with Broccoli extracts, Glycols, and bamboo shoot exacts to leave you feeling younger. Holika Holika Magic Sheet Baby Pet Magic Mask Sheet can cure dark circles, a condition affecting many people. The bamboo extracts and collagen reinstate skin elasticity. The antioxidants from plant extract brighten skin and reduce puffiness.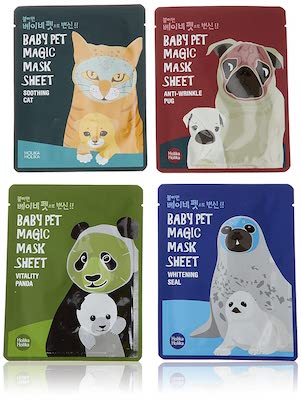 Whatever your skin type, a sheet mask is made just for you. New-age sheet masks cater to every skin type, whether it is dull, sensitive, dry, or oily. Sheet masks are safe and do not cause allergies because they are from plant-based and naturally sourced ingredients. For best results, use them only during the time specified behind the mask sheet packing and at night.
Our editors independently select all products featured on KoreaProductPost. However, we may earn an affiliate commission when you buy something through our retail links.
Found this one interesting? Check out more from KoreaProductPost: