The wide range of Korean skincare products that are safe to use during pregnancy will make you or your partner feel like a queen!
Pregnancy is a beautiful time for many women, and with so much going on in the body, it becomes impossible to look after one's skin. Scientists credit hormonal changes during pregnancy for lustrous hair and flawless skin. Some women face skin-related challenges and need help to look their best during this period. Not only this, but many women also experience drastic skin variations during nine months. 
Some women may face dry skin issues, whereas they always had oily skin, while others could experience things the other way around. Almost all Korean Skincare products offer clean ingredients but may contain components that women must never use during pregnancy. These include hydroquinone, retinol, and parabens, amongst others. The below-mentioned Korean skincare products contain no such ingredients and stand a fair chance of curing your skin-related vows during pregnancy.
Curing Redness
During the golden period of your pregnancy, you may experience tired or stressed-out skin due to lack of sleep or dehydration. The Cicapair from Dr. Jart+ is the magic potion you need to cure this issue. This cream acts as a color corrector and works on the green-to-beige spectrum. The Centella Asiatica extracts cure skin sensitivity and lets the skin barrier regain its natural strength. You will see visible changes in the fatigue and stress-reducing on your skin.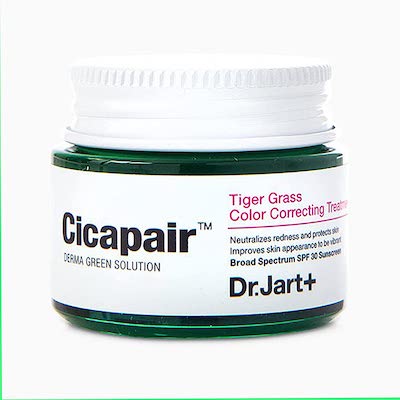 Keep Breakouts at Bay
While your skin may seem blissful during pregnancy, it does not keep dirt and grime from settling into the pores and causing breakouts. The best way to deal with this issue is to incorporate a gentle scrub into your routine. The Youthful Glow Sugar Mask from KLAIRS gives you just the combination. This mask comes with sugar and grapefruit extracts that mildly exfoliate the skin, giving the face a clean texture. This mask is ideal for sensitive or tender skin, which one experiences during pregnancy.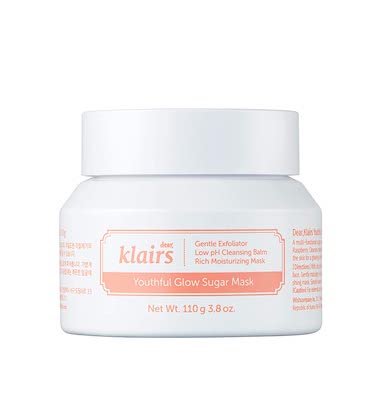 Issues with Hyperpigmentation
Melasma is a problem that the majority of women face during pregnancy. This problem causes selective hyper-pigmentation in various parts of the body, specifically on the face. While nature gives you the solution to this problem as Vitamin C. Klairs Freshly Juiced Vit C Serum makes it easy to apply and convenient to carry. It is excellent for all skin types, and its anti-aging formula allows your skin to stay fresh and youthful.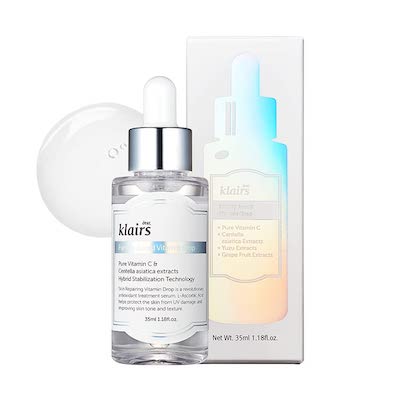 Combating Dry Skin
COSRX Balancium Comfort Ceramide Cream is a way forward for skin-related dryness. While tracking your water intake becomes vital during pregnancy, hormonal changes could lead to external dryness and rough skin. The Centella Asiatica water and ceramide in this lightweight moisturizer make the skin smooth and keep irritation at bay. It will keep your skin safe from external irritants and give it a plump feel. It is ideal for pregnant women with no artificial ingredients, synthetic dyes, parabens, and mineral oil.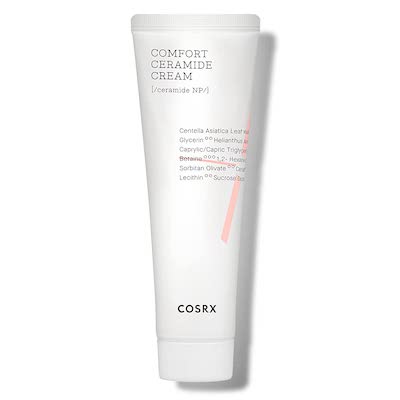 The Base for Makeup
If you plan on working throughout your pregnancy or head out for a get-together with the ladies, putting on makeup becomes mandatory. The Artless Glow Base from Heimish is the product for you. This product acts as a base primer for your makeup, giving your skin an even surface to start on. Enriched with botanical extracts like Majorana, thyme, rosehip fruit, and peppermint, it improves skin elasticity. It also nourishes dull skin and makes it look fresh.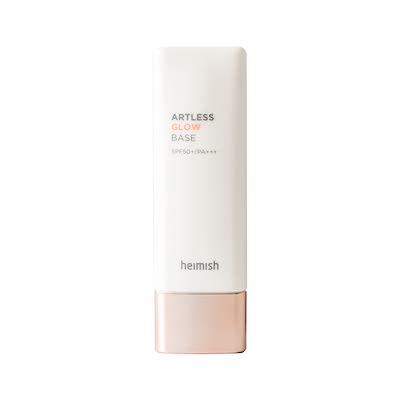 In the End!
While pregnancy poses a tough time for women, K-beauty brands ensure they help you look your best. The wide range of Korean skincare products that pass as pregnancy-safe will make you feel like a queen. Whether you need them for yourself or wish to gift them to an expecting mother, these products will become your best friend soon!
Our editors independently select all products featured on KoreaProductPost. However, we may earn an affiliate commission when you buy something through our retail links.