South Korea is famous for its beauty and skincare products. As we covered in our last post, most K-beauty products are easily available on Amazon. Sephora, MAC, Costco are some offline stores from where you can get your fix of K-beauty products.
We covered The best Korean beauty products on Amazon earlier this year, where we focussed on the best sellers. In Part 1 of Amazon Most Wished series, we focused on Korean eye treatment products, lip care products, skin sun protection, and cleansers. All these K-beauty products are also some of the best ones you can add in your Korean skincare routines.
Next in the series, in Part 2, we focus on the Amazon Most Wished in Korean skincare and K-beauty products in categories of face mists, face moisturizers, tinted moisturizers, and face oils.
Most Wished For in Face Mists
Korean face mists not only refresh your skin, but they also rejuvenate with moisture that you lose throughout the day. The face mists contain nutrient-rich ingredeints and vitamins.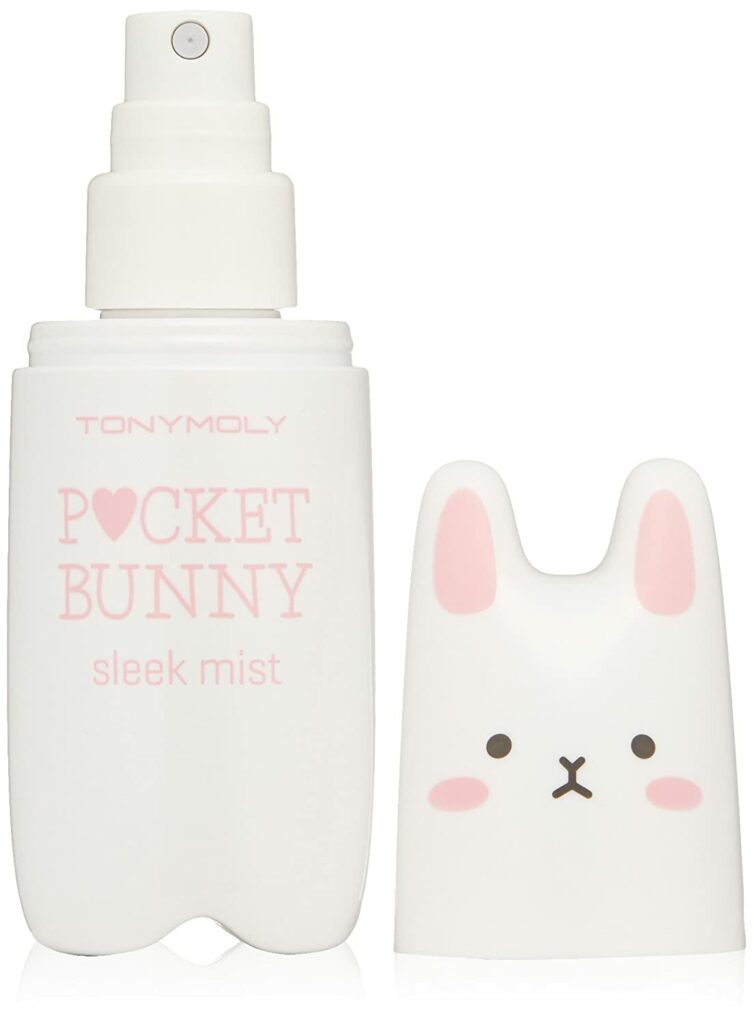 The Korean face mist is made with mineral-rich Celtic water from Vosges du Nord France. TONYMOLY Pocket Bunny Moist Mist is enriched with skin-balancing nutrients. Using this mist can leave your face refreshed and rejuvenated. The mist also contains Pearl, Mango, and Orange extracts.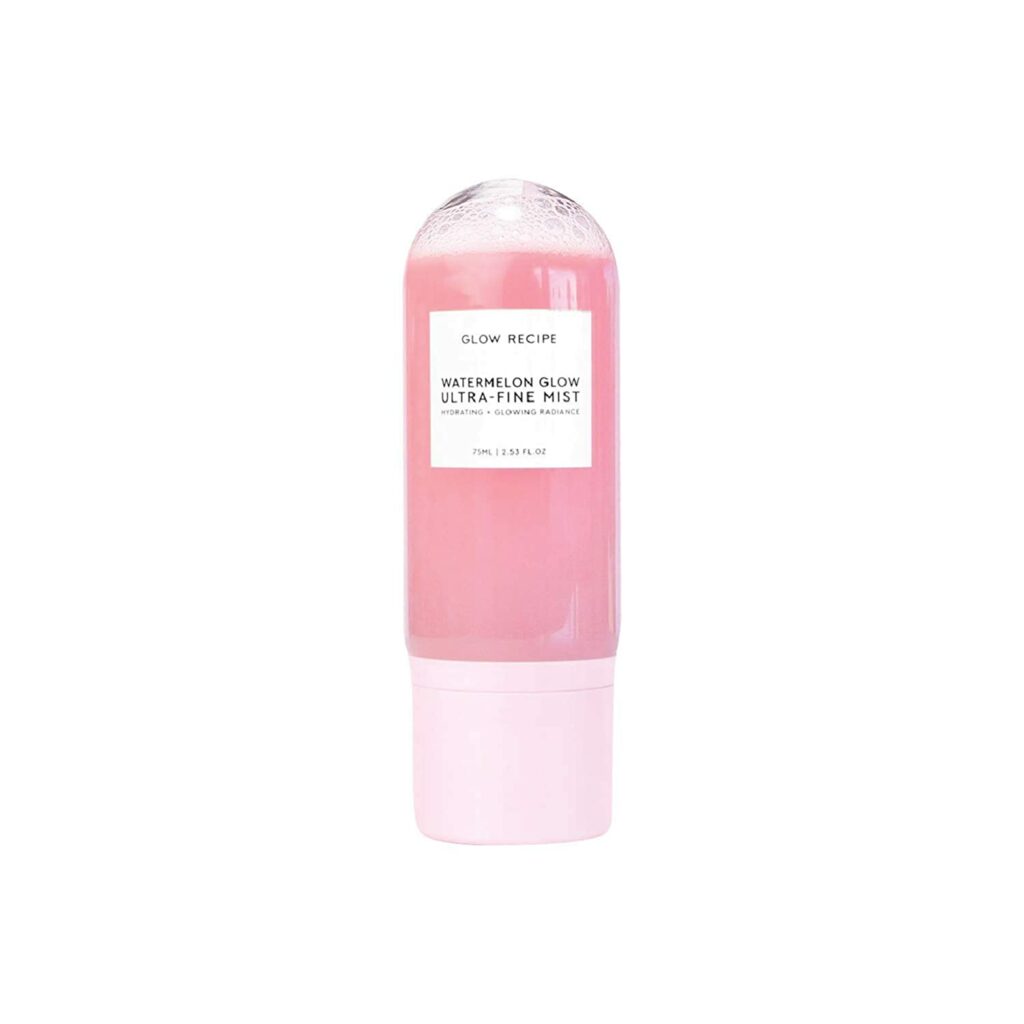 It's a delicate, ultra-fine, hydrating mist that delivers ultimate skin radiance and makeup enhancement. Glow Recipe Watermelon Glow Ultra-Fine Mist contains 84% amino- and vitamin-rich watermelon that is intensely hydrating and soothing. The natural hibiscus flower AHA can smooth uneven texture, soften, and hydrate skin. It is a bi-phase blend that can be used throughout the day.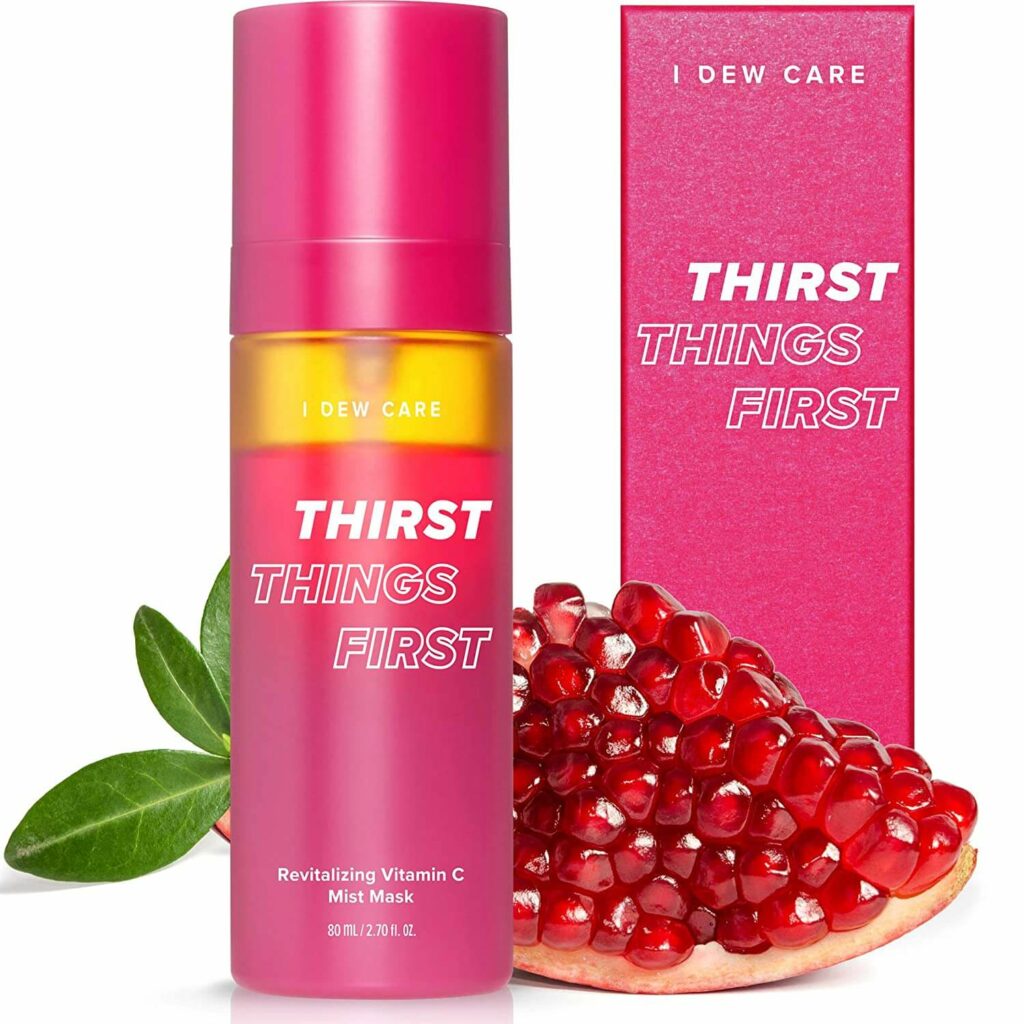 The Korean face mist from I DEW CARE is a vitamin C mist that can quench skin's thirst and revitalize it with just a spray. I DEW CARE Thirst Things First is a combination formula with both water and oil, which features Vitamin C-rich pomegranate extract. They can brighten the look of skin, and the lemon peel oil can help to retain moisture. It's a cruelty-free, vegan Korean skincare product that is perfect for sensitive skin.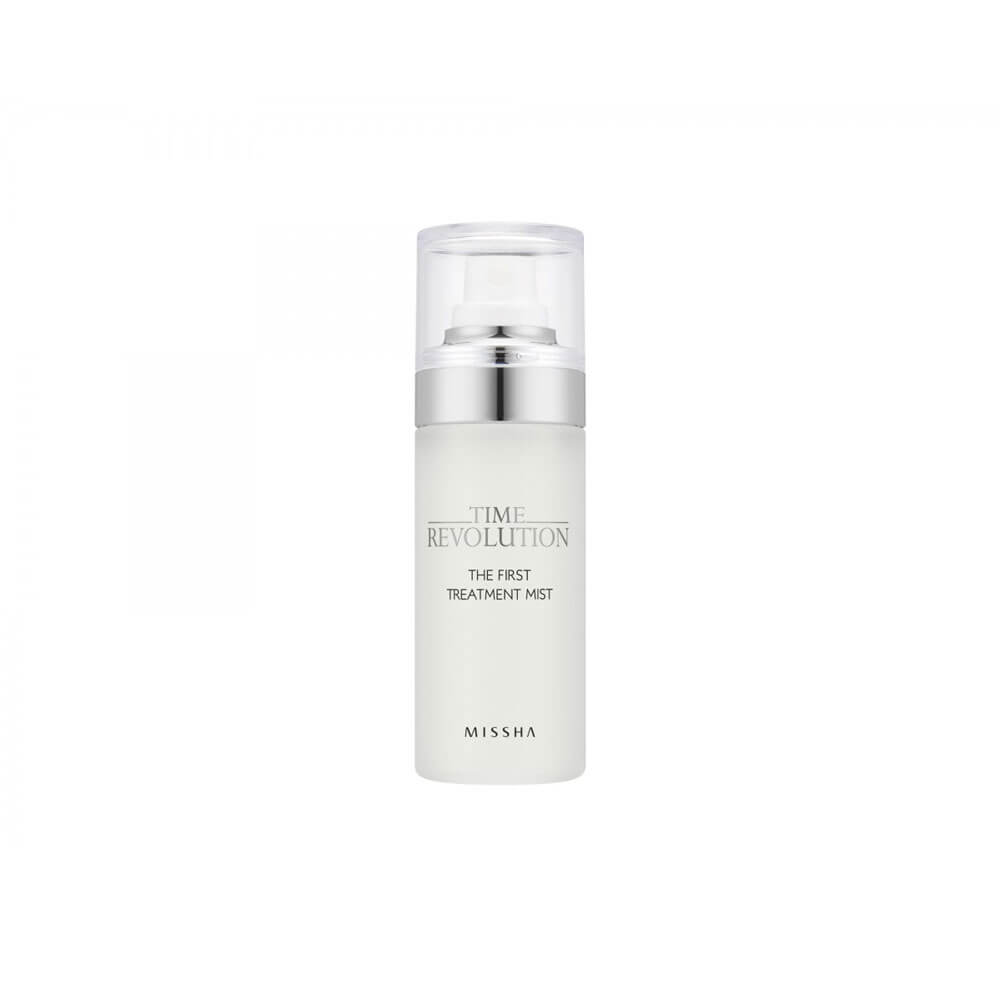 It's a must-have Korean face mist for dry and rough skin. The hydrating mist has an instant soothing effect and gives your skin a much-needed moisture boost. You can even spray the mist over your makeup for the same effect. Missha Time Revolution The First Treatment Mist also provides wrinkle repairing and whitening benefits. The Natural Moisturizing Factor and fermented yeast extract provides basic skincare, including skin balance, moisture, and elasticity.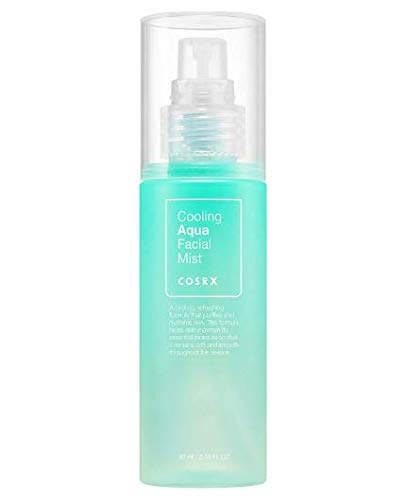 The cooling mist from COSRX is a purifying and hydrating mist. COSRX Cooling Aqua Facial Mist is perfect for summer, and it can cool down your skin. The mist is suitable for all skin types, and you can use it to freshen up at any time of the day. It is packed with soothing and moisturizing ingredients such as Centella Asiatica leaf water and aloe barbadensis leaf water.
Most Wished For in Facial Moisturizer
K-beauty moisturizers come in different bases – they range from gels to emulsions to thick creams. And every moisturizer targets to refresh, plump, and extensively hydrate your skin.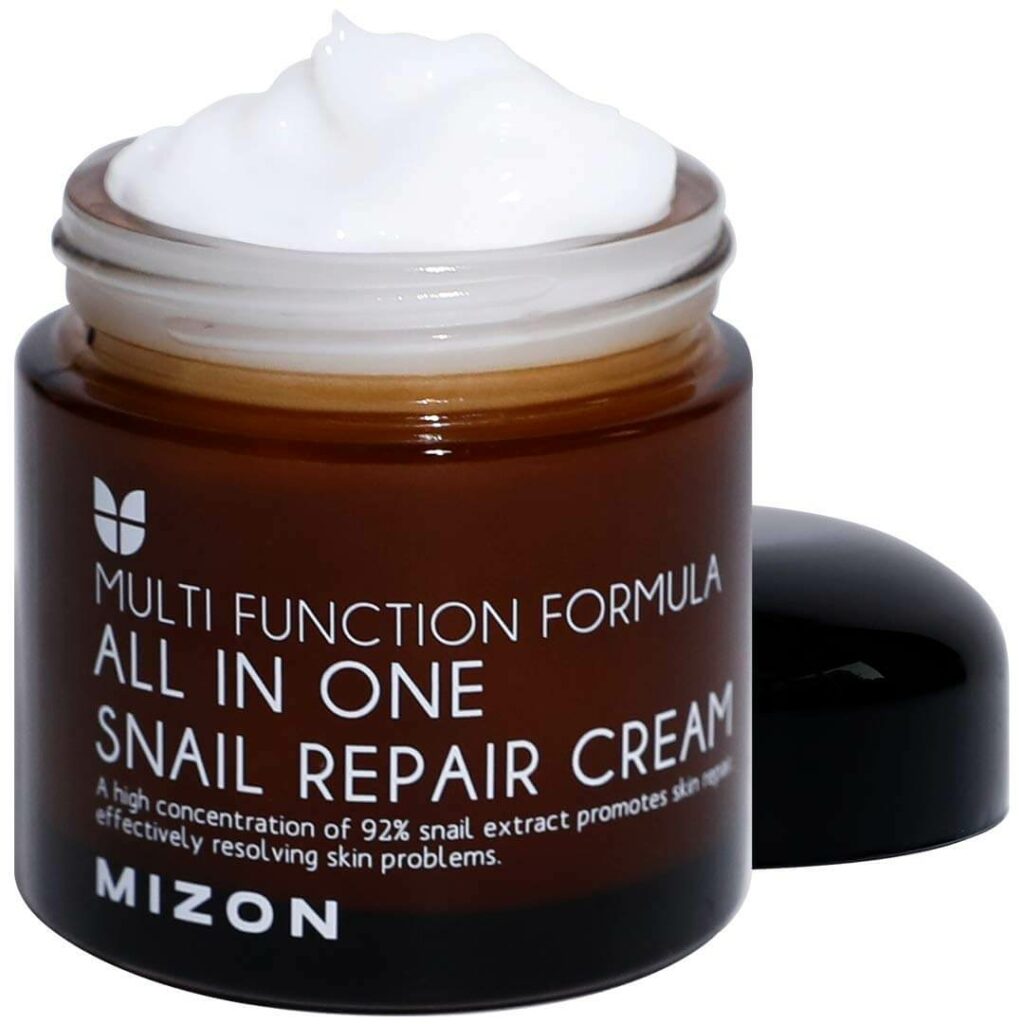 It is a Korean snail cream that contains 92% snail mucus extract. And just like all the other snail creams (you might think they are icky!), it has outstanding effects on skin regeneration and recovery. It has a multitude of benefits, including anti-aging, removing of fine-wrinkle, blemishes, acne scars, and even pore care. Mizon Snail Repair Cream is fragrance-free and free from parabens and artificial color, making it ideal for sensitive skin.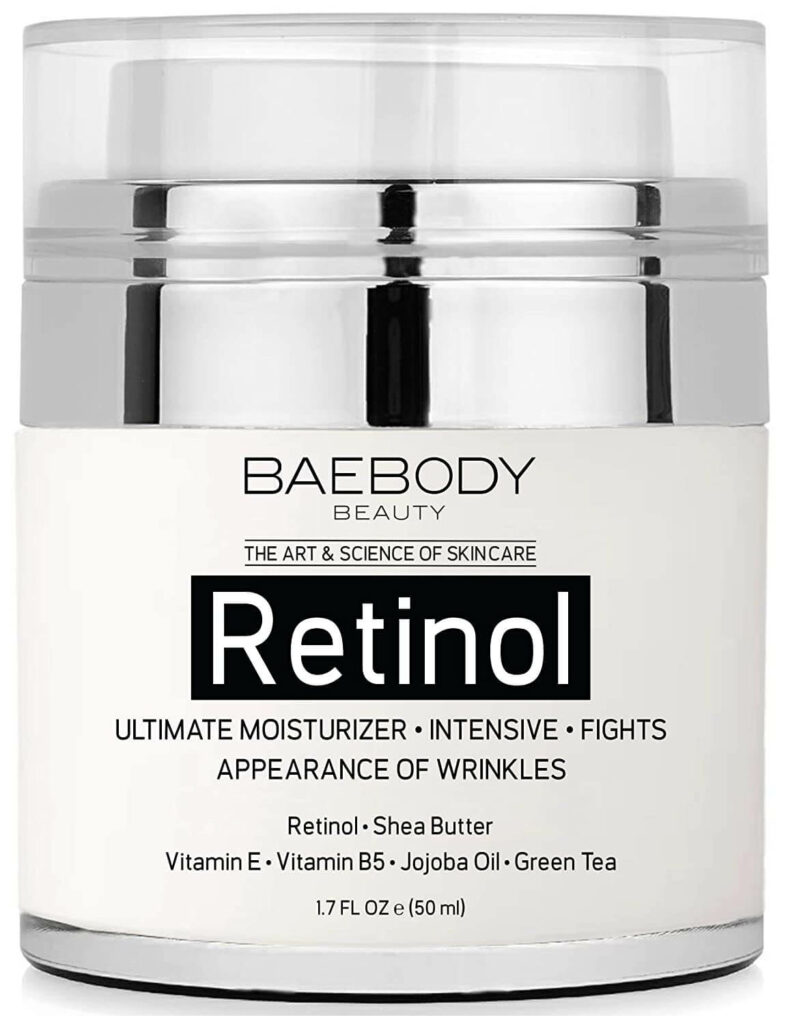 The lightweight Retinol Moisturizer helps in improving the appearance of wrinkles, fine lines, discoloration, and hyperpigmentation. Retinol is the star ingredient in this Korean beauty moisturizer that boosts the skin renewal process and removes dull, old skin cells. It also helps in the growth of new skin cells, which results in a brighter skin appearance.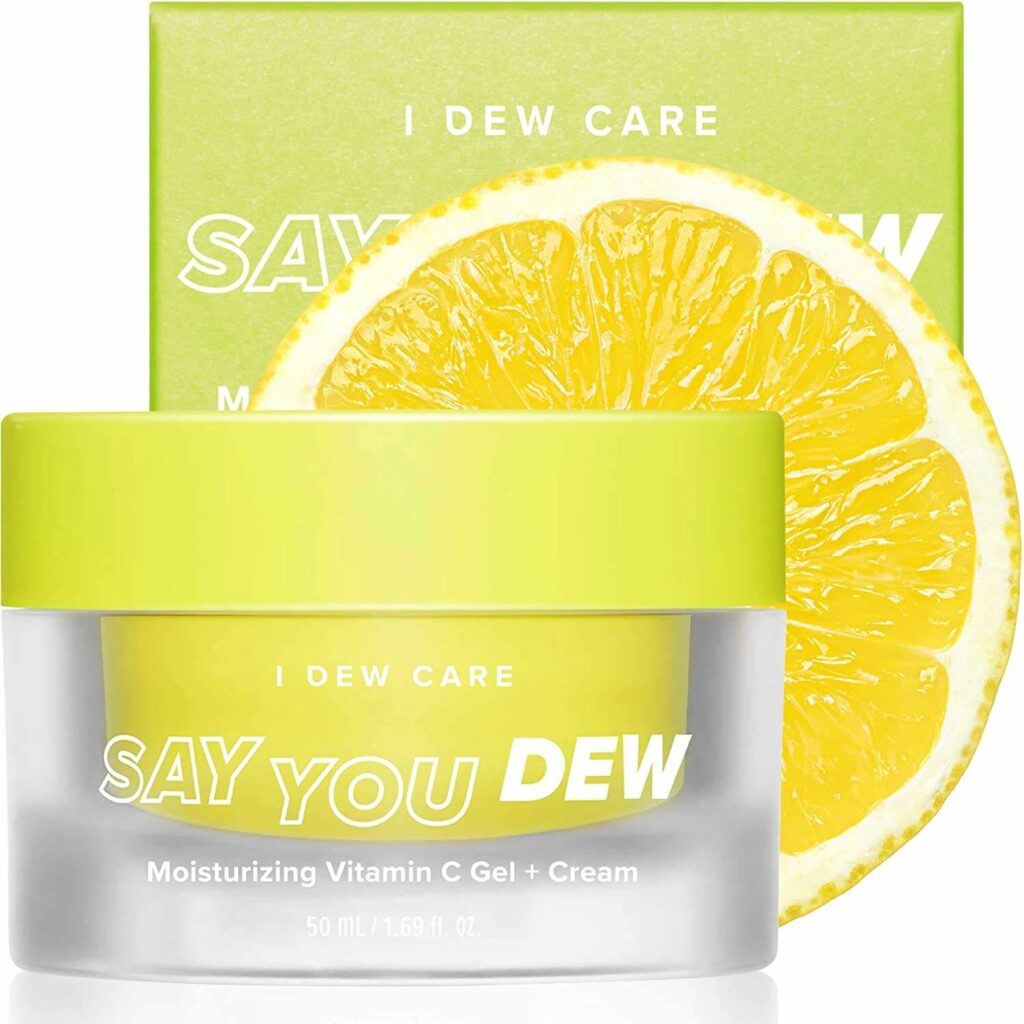 The gel + cream moisturizer has a dual-layered formula that can hydrate the skin, reduce signs of aging, and protect the complexion from environmental stressors. The top gel layer is blended with antioxidant-rich lemon extract, and the brightening Vitamin C. Bottom layer is packed with a banana extract that is known to prevent moisture loss. I DEW CARE Say You Dew is a vegan and cruelty-free Korean skincare.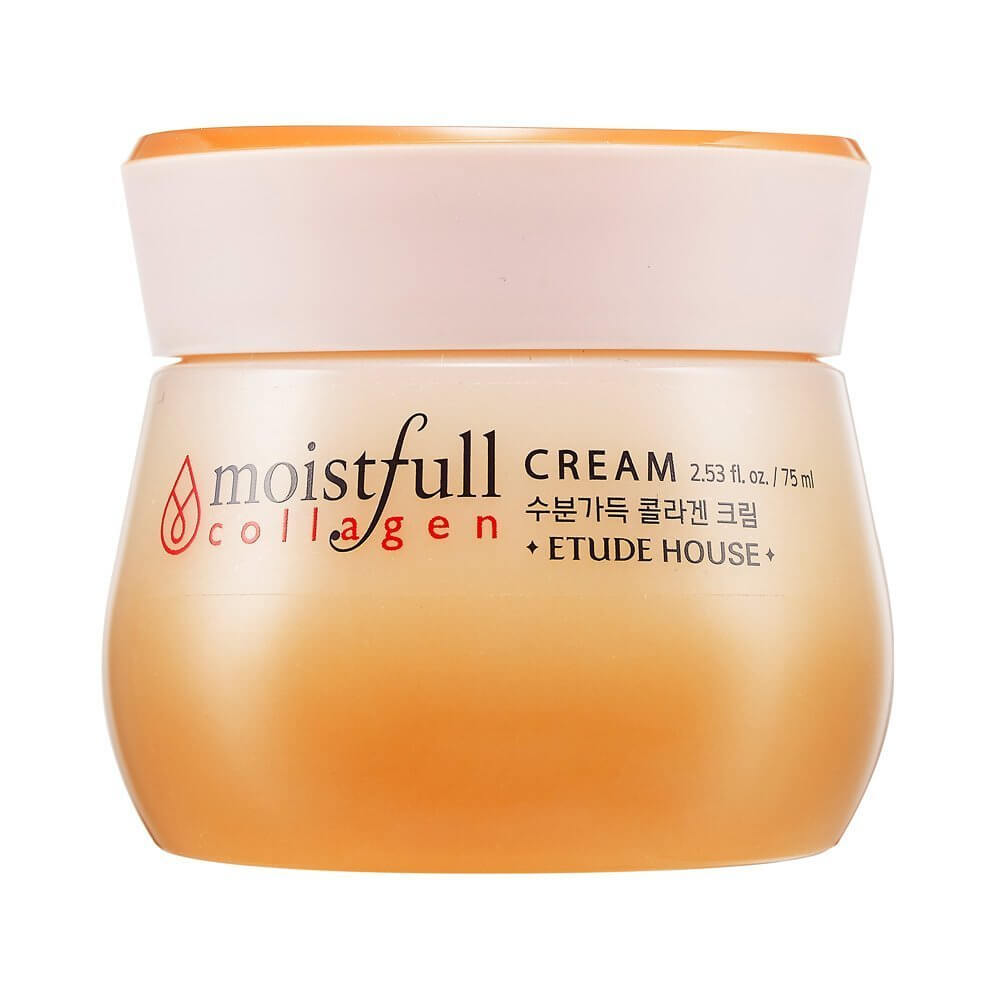 Moistfull Collagen Cream contains super collagen water particles that keep your skin hydrated and leave your skin feeling soft and supple. It can improve on the skin layers with outstanding hydrating levels within five days. The skin gloss lasts for even 12 hours after application. Etude House Moistfull Collagen Cream has a watery gel texture that enhances adherence and absorption.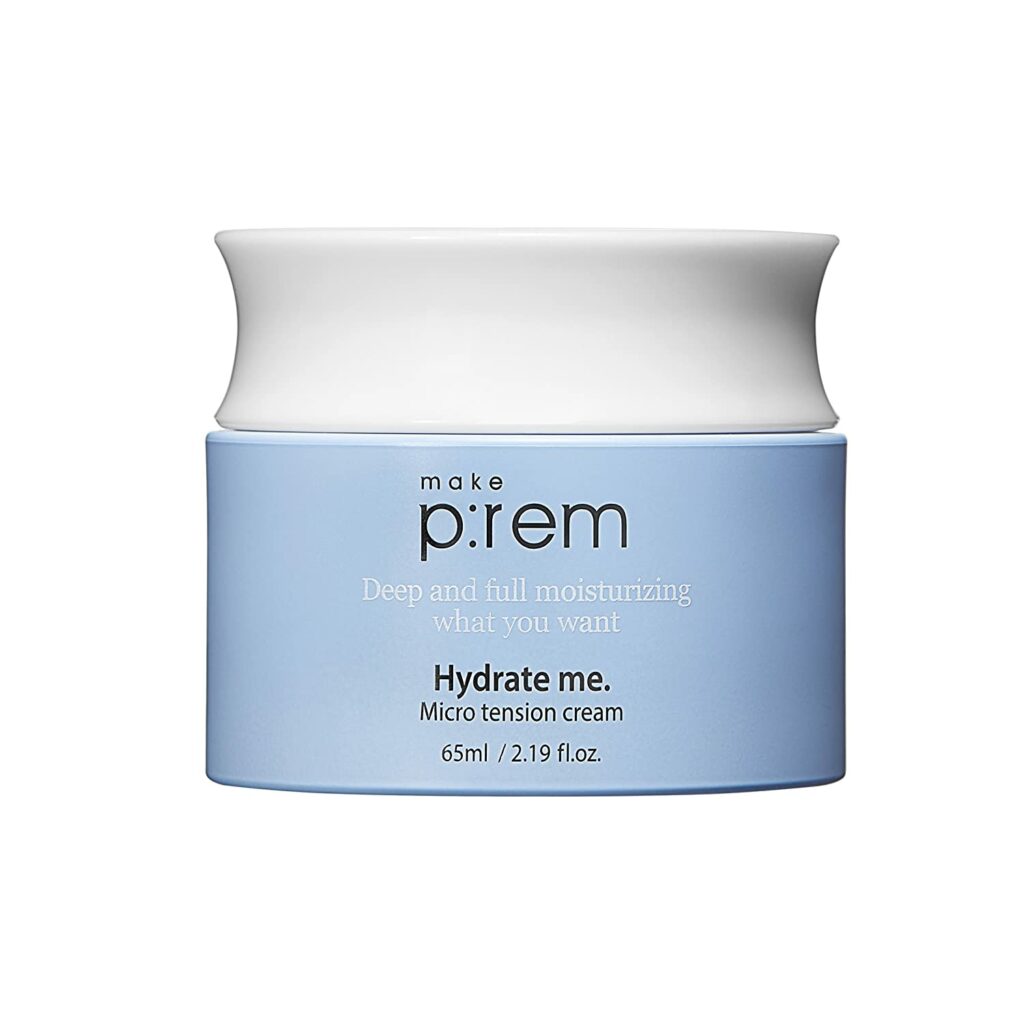 The K-beauty moisturizer is formulated with natural ingredients to provide you with an all-day and night long moisturization. The make p:rem Hydrate Me Micro Tension Cream helps in restoring moisture and oil balance on the skin. It contains natural raspberry extracts, hyaluronic acids, and other deeply hydrating ingredients. The moisturizing Korean cream is free of fragrance, hypoallergic, and comedogenics. It makes the cream perfect for all skin types.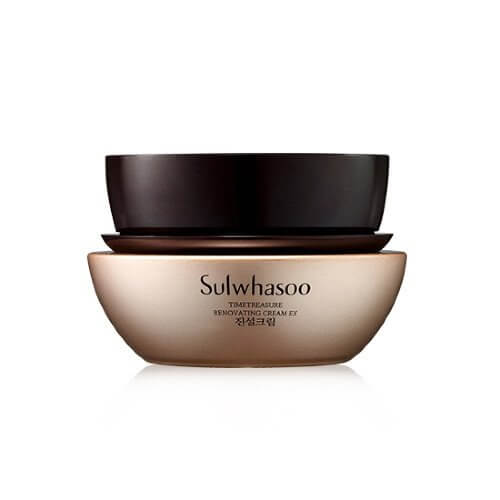 The K-beauty cream has a fantastic texture with a non-greasy or heavy feel. Even then, it moisturizes excellently. Sulwhasoo Timetreasure Renovating Cream is formulated with traditional Korean Red Pine. It promotes youthful and healthy skin. Pine Sap Extracts refine the skin increasing resilience while Pine Root Extract delivers luxurious hydration to the deepest layers of the skin. Skin is left smooth, firm, and rejuvenated.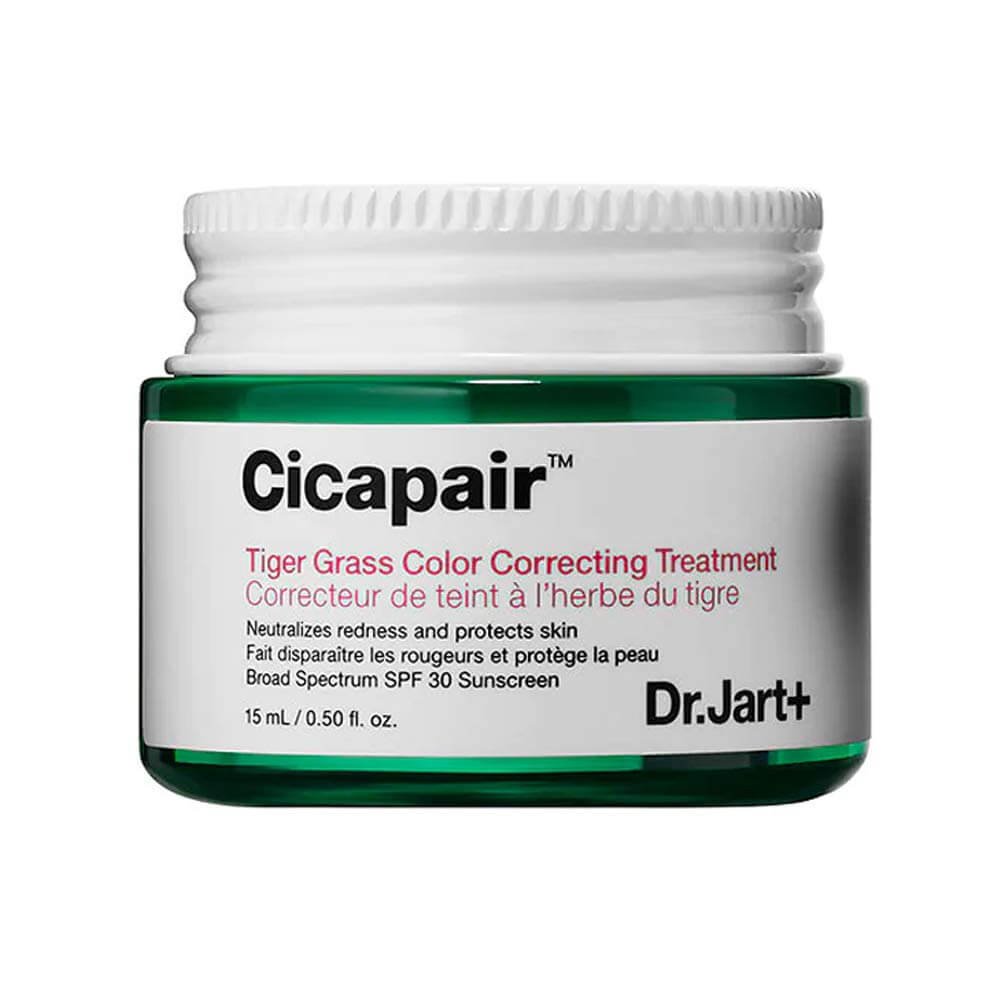 Cicapair is inspired by the true Korean legend of Asian Tigers rolling in Centella Asiatica to heal their scars. It is also known as tiger grass, and its medicinal uses have been recognized for centuries. Cicapair Tiger Grass Color Correcting Treatment is a multi-purpose treatment cream that can cover blemishes, restore skin's strength, health, and vitality. It also provides sun protection with SPF30 and forms a dust barrier to protect the skin from elements.
Most Wished For in Facial Tinted Moisturizers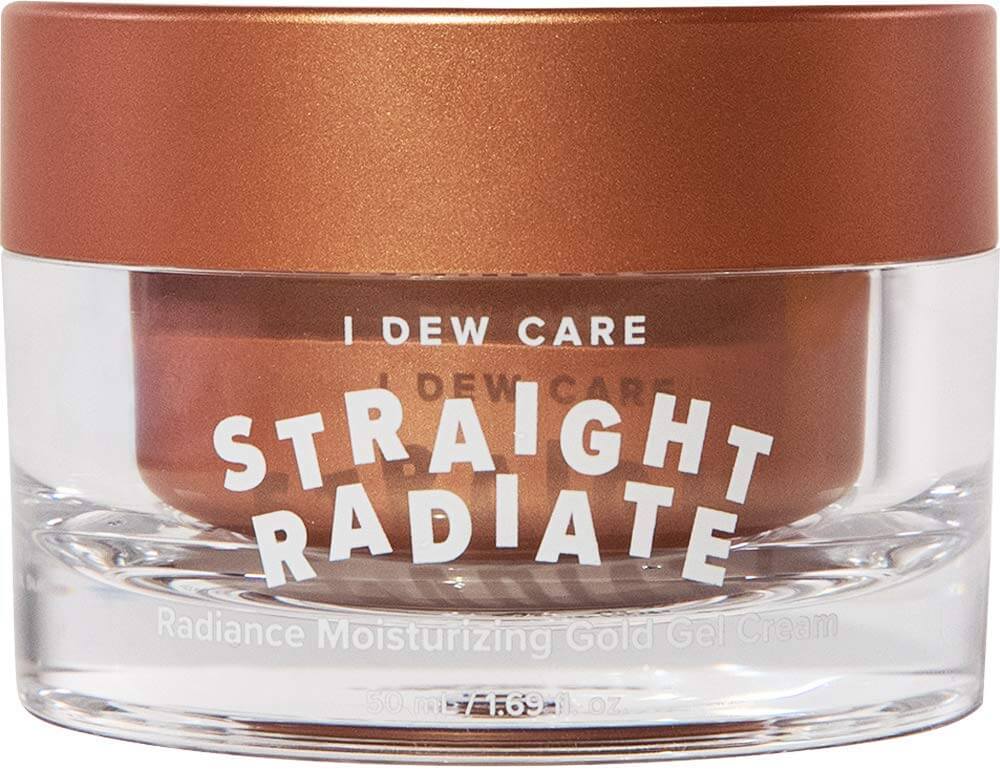 The tinted moisturizer from the K-beauty brand, I DEW CARE, can give you a natural-looking warm glow even without the sun. I DEW CARE Straight Radiate is formulated with hydrating hyaluronic acid and enriched with light-reflecting gold powder. The Korean moisturizer has a bouncy and jelly texture that feels ultra-light on skin. Hyaluronic acid improves moisture balance in the skin, gold powder boosts radiance, and squalene is deeply hydrating and helps in retaining moisture. It's a vegan, cruelty-free, and gluten-free Korean skincare product.
Most Wished For in Face Oil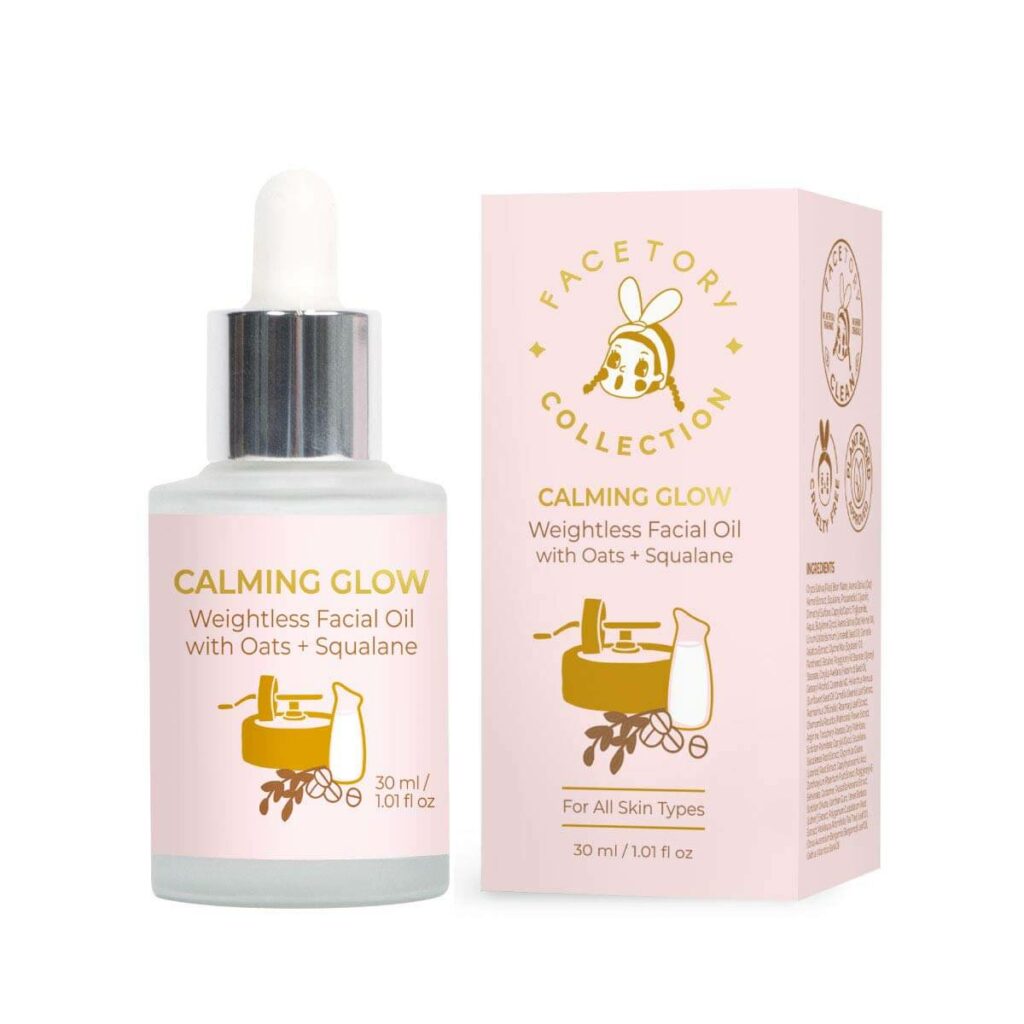 It's a calming face oil that can reduce the appearance of redness, and it can also calm inflammation. FaceTory Oats Calming Glow Weightless Facial Oil contains rice water that helps in brightening and hydrating the skin. Along with that, it also helps in reducing pore size. The oats in the Korean face mist help in soothing the skin and reversing the UV damage.
In the next post, we will cover more on Amazon Most Wished Korean beauty products, including Toners, Serums, and Essence.