Looking for the best K-Beauty anti-aging face creams? Read our comprehensive review to discover top-rated and affordable options.
As adults, we may have 99 problems, including work, family, relationships, finance, and whatnot, but worrying about anti-aging and wrinkles shouldn't be one of them. Unfortunately, it is. With age, our skin evolves constantly and produces new unwelcome problems. It can be changed in texture, dark spots, wrinkles, and fine lines. If not taken care of, these problems can be maximized and make a huge difference in your appearance. So what's the solution? 
The answer to that question is making changes in your skincare routine, and to especially target the fine lines and wrinkles, you must incorporate good Anti-aging creams. It doesn't matter your age; changing your skincare routine is never a bad idea. 
Best K-Beauty Anti-Aging Creams
Here are the 5 Best Korean Anti-aging Face Creams you can consider purchasing. 
Snail mucin extract has been used in skincare products since a long time ago without failing to give promising results. It is a slimy substance extracted by snails, this might sound strange, but it has numerous skin benefits. This anti-aging cream contains 97.5% of snail mucin extract. It comes with the goodness of moisturizing, healing, brightening, and anti-aging properties.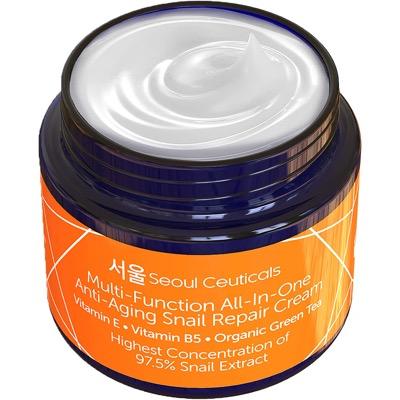 Other than snail mucin extract, this cream contains organic aloe, jojoba oil, shea butter, and Vitamin E. Only after a few weeks of use will you be able to see the results of this product. Your skin will become moisturized, healthier, and much brighter than before.
If you also believe that one should look for the root causes of skin problems rather than getting temporary effects from the chemical solutions, then this product will coincide with your ideology. Made with the goodness of minimal ingredients, Pyunkang Yul Black Tea Enriched Cream is rich in Fermented Black Tea (Kombucha), Ginseng, Niacinamide, and Seaberry.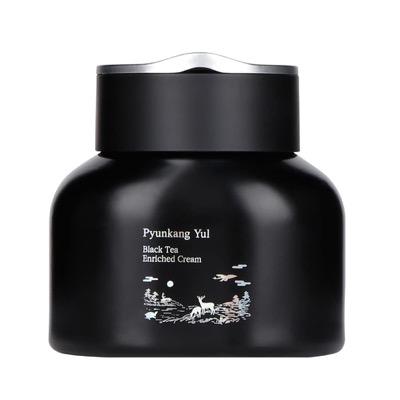 This fermented black tea provides elasticity to your skin, making it plump and firm. Other mixtures of ingredients will provide healthy energy to your skin, making you look youthful. The ginseng roots will help with skin dryness, while Seaberries will establish an even skin tone by reducing all the dark spots. This cream will leave your skin stronger and healthier. 
This lifting cream comprises royal jelly, collagen, peptide, adenosine, and hyaluronic acid. Royal jelly is popular for nourishing your skin, while adenosine can improve any wrinkles and fine lines. Peptide and collagen help lift and provide core elasticity to your skin. This cream is particularly helpful for skin with potential exposure to numerous external hazards such as sunlight, pollution, chemical irritants, and others.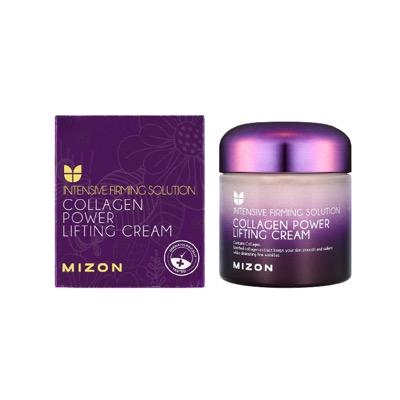 This cream contains a 75% of Aqueous marine collagen solution that hydrates your skin deeply without leaving the feeling of stickiness. The texture is light and fragrance-free. This cream is also dermatology tested with the result of 0.00% irritation, making it a safe product for you.
Meebak Cica Cream is rich in Cica (Centella Asiatica), hyaluronic acid, retinol, Dioscorea japonica root, and peptide eight complexes. Cica is very beneficial for your skin, especially sensitive skin. This ingredient is very popular among Korean skincare as many Koreans with sensitive skin face irritation, redness, and inflammation. Cica is a natural ingredient that helps with all these skin issues.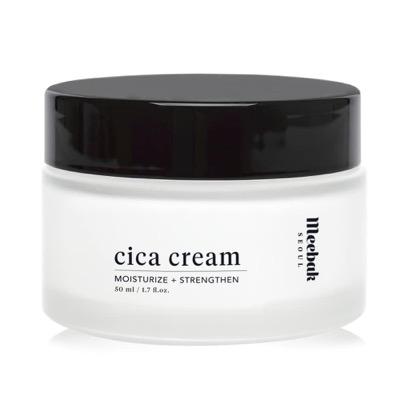 All the other contents of this cream provide immense moisture to your skin, making them soft and supple. It also builds a protective barrier while healing damaged skin and correcting wrinkles and fine lines.
This Korean cream perfectly blends retinol, peptides, hyaluronic acid, Vitamin E, and niacinamide. Retinol has restorative properties that slow down any signs of skin aging and make your skin tone even. In 8 weeks, you can see a visible improvement in your wrinkles by 93%.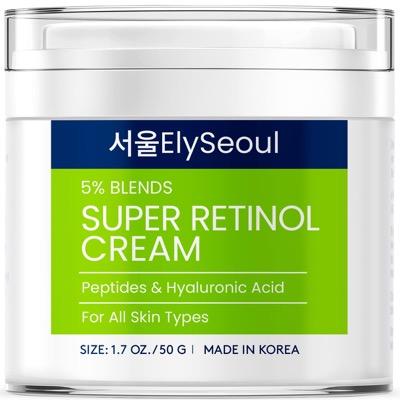 This is one of the best K-beauty anti-aging creams that is non-greasy and fragrance-free. You can use this cream in the daytime or at night and have hydrated and soft skin for 24 hours. Other than keeping your skin highly nourished, it also restores your skin's radiance and elasticity. 
Our editors independently select all products featured on KoreaProductPost. However, we may earn an affiliate commission when you buy something through our retail links.