The world of K-beauty introduced us to snail mucin so we have curated some of the best snail creams that you must try for a healthy and nourished skin!
Who doesn't dream of flaunting a flawless glass-like skin inspired by the Korean women? Many people think that it is quite challenging to achieve gorgeously beautiful skin. Little do they know that investing in right skin care products can improve and enhance the skin inside out. The Korean skin care involves the use of a few miraculously beneficial beauty ingredients such as snail mucin to transform the skin charmingly.
Snail Mucin: A Revolutionary Korean Skin Care Ingredient
Snail mucin has taken the world of skincare by storm as it acts as a natural moisturizer and collagen stimulator. It contains essential skin nutrients like healing manganese, copper peptides, hyaluronic acid, anti-inflammatory zinc, glycolic acid, and allantoin along with vitamins A and E. Snail mucin also packs excellent benefits for the skin that can help you achieve glowing, healthy, and flawless skin.
Check out: Korean skincare: 5 Best snail creams in 2019
Beauty-ful Benefits of Snail Creams
There are many creams available in the market that uses the essence of snail mucin as their key ingredient.
Gets absorbed well within the skin layers
Hydrates, nourishes and moisturizes the skin
Stimulates the collagen production
Rejuvenates and soothes the skin
Provides the skin with essential vitamins and minerals
Repairs the skin damage
Prevents signs of ageing
Delivers a radiant glow on the skin
Improves skin texture and complexion
Removes acne and dark spots
Read more about 5 Natural Skin Care Ingredients that are Blowing up in the K-Beauty World in 2020
How to Apply A Snail Cream?
A snail cream comes with a lightweight texture and you can apply it twice a day for the best visible results. The best and the most effective way to use a snail cream is to apply it in the morning and at night after cleansing your face properly with a mild cleanser. You should gently massage the cream onto your face and neck. The following are the best-in-class Korean snail creams available in the segment.
Read further: Common K-beauty ingredients that you should try at least once
Here are 5 best snail creams from K-beauty brands that you should try for perfect and flawless skin!
---
This hydrating cream has been formulated using 92% of snail extract. It helps in reducing acne, blemishes, and scarring, thereby improving the appearance of fine lines. It comes in a milky white, lustrous color that is unscented and feels lightweight on the skin. Mizon All-In-One Snail Repair Cream has a gel-like texture that gets absorbed deep into the skin. It is suitable for acne-prone or oily to combination skin types.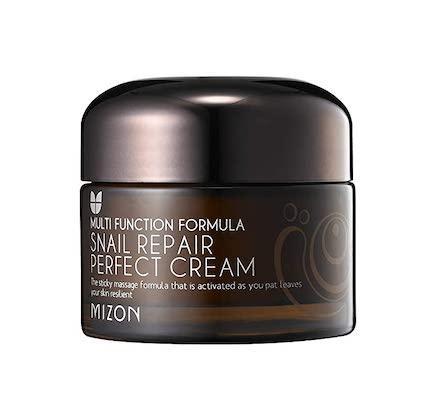 ---
This cream is rich in 70% Snail Mucus that is gold fermented to deliver intense hydration along with a radiant glow on the skin. TONYMOLY Timeless Ferment Snail Cream also contains anti-aging properties to make your skin youthful. Formulated as a lecithin emulsion cream and an ampoule gel, this product helps in improving skin elasticity, tone, and texture. It assists in repairing skin damage and brightens the complexion as well. This cream is suitable for all skin types.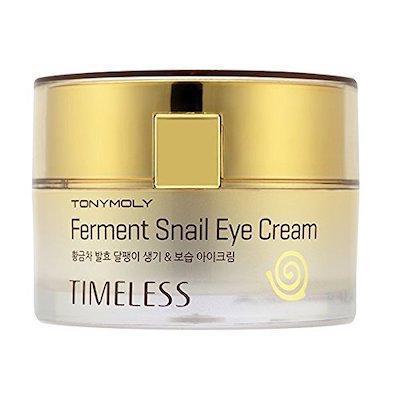 ---
This hydrating and skin-repairing cream has been formulated using 70% snail mucin extract that regenerates and replenishes the skin. It also moisturizes the skin and increases the firmness. Besides this, it delivers a healthy dewy finish on the skin along with a mild delectable scent. Missha Super Aqua Cell Renew Snail Cream has a gel texture that absorbs rapidly into the skin. It is suitable for all skin types, especially the acne-prone and sensitive ones.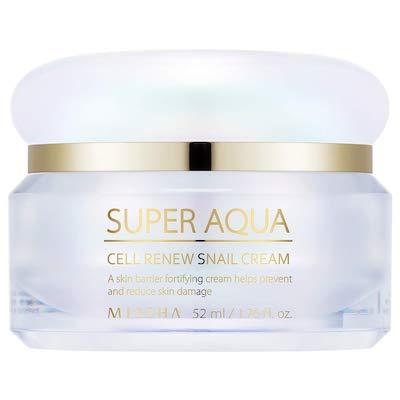 ---
Seoul Ceuticals Multi-Function All-In-One Snail Repair Cream is a luxurious cream that has been made using a powerful blend of 97.5% of snail mucin, along with shea butter, jojoba oil, organic aloe, vitamins E, and B5. It delivers a dewy glow and protects the skin from free radical damage. The snail cream hydrates the skin and repairs the damaged tissues. It soothes and moisturizes the skin and reduces the signs of aging, thereby healing scars, burns, and bumps. It is best suitable for dry skin.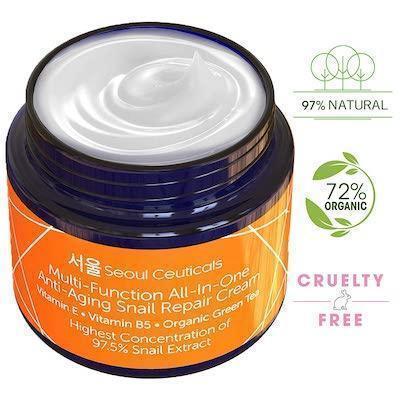 ---
Benton Snail Bee High Content Steam Cream is enriched with snail secretion filtrate along with bee venom, botanical oil, niacinamide, and adenosine. It helps in improving and enhancing the dull skin tone and delivers a soothing effect. Benton Snail Cream also improves skin texture and assists in maintaining the water-oil balance. It is also effective in reducing pigmentation and highly recommended for oily and acne-prone skins.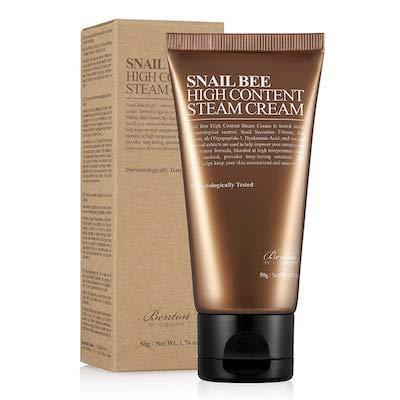 ---
Wrap Up
After going through the excellent skin benefits of snail creams, you should definitely give them a try as they are loaded with the goodness of snail mucin. These creams not only repairs and resolve your skin concerns, but also delivers an excellent dewy finish that every beauty enthusiast craves for!
Which is your favorite Korean snail creams from our picks? Let us know in the comments below!