Korean BB creams have garnered overnight popularity among the masses, mainly for their excellent skin benefits. These creams moisturize your skin, improve the texture, and conceal discoloration and pigmentation, thereby giving a sunkissed glow to your face. Many makeup enthusiasts consider Korean BB creams as a quintessential part of their makeup bag as it combines the formulation of makeup and skincare in one product that your skin needs to look flawlessly beautiful.
The primary role of the Korean BB cream is similar to a foundation. However, it offers medium coverage and effectively improves the overall health of the skin. Due to the wide variety of products available in the segment, it has become tricky to choose the perfect BB cream from K-beauty brands. 
To make the best choice for your skin, before diving into the best BB cream from K-beauty, take a look at All You Need to Know About Korean BB Creams.
Here are our 10 best Korean BB creams that you'll want to add to your daily routine! 
---
It is one of the finest Korean BB creams in the market that offers you highly effective sun protection. This product has been specially formulated for darker skin tones. Moreover, it has anti-aging properties along with SPF 45 that makes the skin healthier.
Dr. Jart Premium Beauty Balm SPF 45 is completely safe for the skin as it does not contain sulfates and phthalates. It contains the Bio-Peptide Complex along with an infusion of white gold that stimulates the promotion of collagen on the skin. It also moisturizes and smoothens the dry skin and conceals the pigmentation effectively.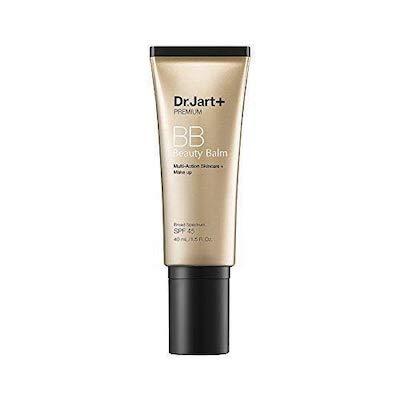 ---
This Korean BB cream comes along with antioxidants and SPF 30 PA ++ for protecting the skin from harmful sun rays. It is effective for clearing pores and also regulates the production of sebum on the skin. Apart from this, it soothes and rejuvenates the skin for a refreshed look. It's one of the best Korean BB creams for dry skin.
Holika Holika Pore Clearing Petit BB Cream effectively conceals the skin imperfection, thereby giving the skin a healthy and radiant look. It improves the uneven skin tone and provides a flawlessly clear complexion. It delivers a matte finish on the skin, making it soft and supple. Besides this, it is suitable for oily and acne-prone skin.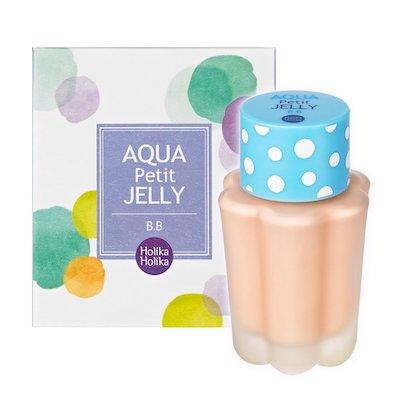 ---
It has a highly safe formula for your skin as it nourishes the skin naturally. After applying the Korean BB cream, you will get a natural and youthful glow that others do not offer.
You can use Missha M Perfect Cover BB Cream to cover black spots, blemishes, and discoloration. It also protects your skin from redness, which is caused by UV rays. Overall, a great product for all types of skin, specifically the dry ones. Apart from this, the product also helps in covering wrinkles that making it unique in the market.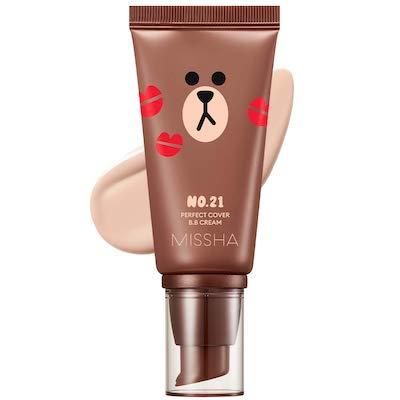 ---
IPKN Moist BB Cream effectively controls the elasticity of the skin. Moreover, it offers complete coverage for a long duration. This cream can be applied to light and medium tone skin. It is extremely lightweight and easy to apply, as compared to other creams on the market.
Do you have dry skin? In that case, this product would be highly beneficial for your skin. It effectively nourishes the skin, thereby making it smooth and silky. Besides this, it is effective for covering blemishes and also offers your skin great protection against sunlight.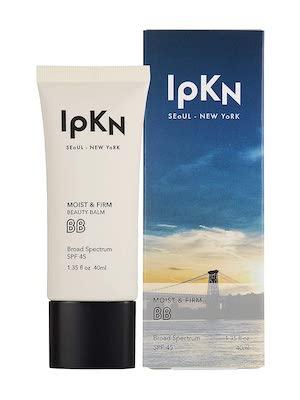 ---
It is a highly effective Korean BB cream for dry skin. It has great moisturizing and nourishing properties that make it stand apart from others in the market. Moreover, it does not contain any harmful compounds that can lead to skin allergies.
There is no limitation on the type of skin you can apply to this product. The product can also be applied to create a flawless and smooth makeup base. You may wonder whether it holds makeup well or not. Yes, it effectively holds the makeup for a long duration. Therefore, a highly recommended product to make the skin silky and smooth.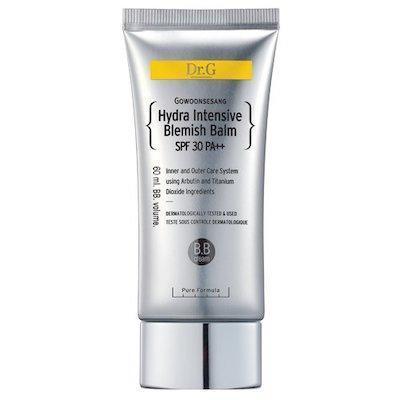 ---
If you want to achieve a dewy makeup look along with a radiant glow on your skin, then this Korean BB cream would work out for you. It moisturizes the dry skin and prevents the clogging of pores. It helps in improving the texture of the skin, thereby making it smooth, soft, and supple.
Besides this, it comes along with a water-based formulation that quickly gets absorbed into the skin and keeps it hydrated for a long time. It blends easily with the skin tone evenly and feels lightweight. This BB cream has a non-drying formula that is suitable for oily skins.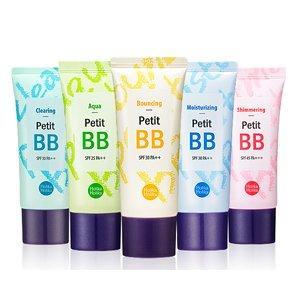 ---
It offers long-lasting effects as compared to other Korean BB creams in the market.
Missha M Signature complete BB cream lasts up to 12 hours with consistent performance. It consists of antioxidants, mineral oil, and alcohol that gives you extremely smooth skin. Moreover, it does not contain any harmful compounds like paraben. Thus, you will not observe any kind of allergic reaction.
The cream also offers great coverage for eliminating black spots, blemishes, and wrinkles. The nourishing properties help in making skin look healthier and flawless. As compared to the Missha M Perfect BB cream, this one is more hydrating, and dewy and gives a yellow base along with pink undertones for the perfect makeup look.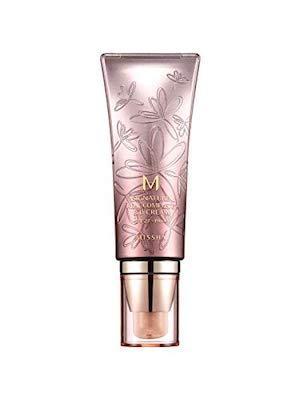 ---
The increase in pollution levels is also affecting our skin in day-to-day life. This Korean BB cream has been formulated to protect your skin from these pollutants. Along with this, it also protects your skin from excessive sunlight, black spots, wrinkles, blemishes, pigmentation, and many more.
Moreover, Dr. Jart Black Label BB Cream can also help you to remove black spots permanently. It has SPF 30 and comes in a universal shade whereas Dr. Jart Premium Beauty Balm has SPF 45 and comes in various shades. The Korean BB cream from Dr. Jart is perfect for sensitive skin types and is highly effective for dry skin.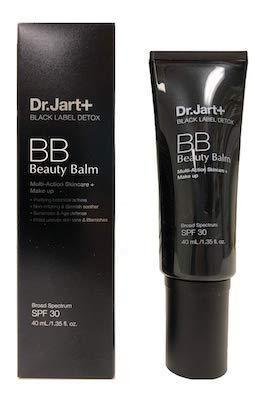 ---
Mizon Snail Repair Blemish Balm BB Cream moisturizes the skin and consists of SPF 50+ for providing optimum UV protection. It delivers high coverage on the skin, thereby making it bright and radiant. It also helps in improving and concealing the wrinkles for a flawless complexion.
Mizon Snail Repair Blemish Balm BB Cream is unscented, which makes it suitable for allergy-prone skins. It blends with the skin very well and gives a healthy glow. The Korean BB cream is highly recommended for people with normal to dry skin.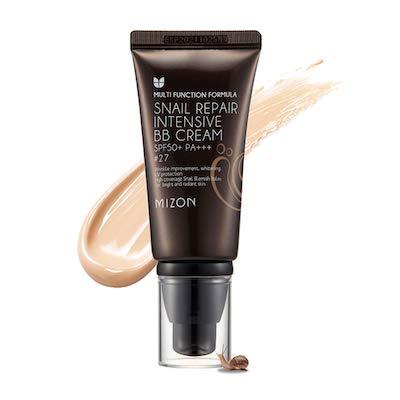 ---
Skin79 Triple function BB cream is an excellent product against wrinkles from the Korean beauty industry. It is highly effective in removing wrinkles from your face in the long run. It also offers excellent protection against UV rays and effectively nourishes the skin.
Skin79 Beblesh Balm Triple Function BB cream is also long-lasting as compared to the majority of the BB creams in the market. Apart from this, it is the best Korean BB cream for oily skin types.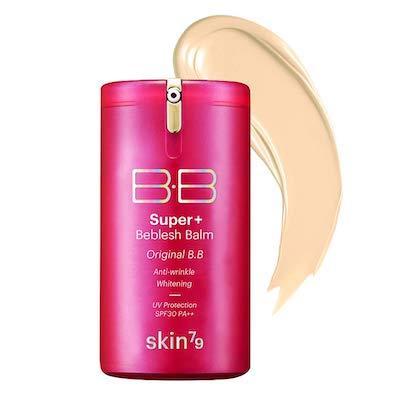 ---
These are the best Korean BB Creams on the market! However, before choosing a BB cream for your skin, consider the texture and skin type, and based on that, select the formulation that suits your skin the best!
Which one is your preferred Korean BB cream from our list? Let us know in the comments below!
Our editors independently select all products featured on KoreaProductPost. However, we may earn an affiliate commission when you buy something through our retail links.