With the holiday season right around the corner, it's time to get shopping for your friends and family! Why not surprise them with holiday gifts from the Korean beauty and skin care industry that are all under $50! If they are a fan, you'll become their instant favorite! And if they are new to the K-beauty products and Korean skin care, then they will certainly appreciate the healthy and glowing skin thanks to K-beauty products.
So, here we have compiled the best Korean beauty skin care holiday gifts that are all under $50. Enjoy skin care and holiday gifting without worrying about going over-budget!
---
Cleansers
---
---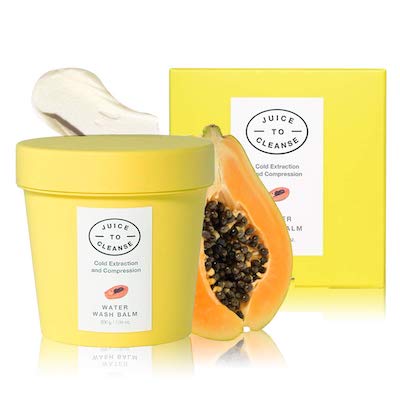 It's a multi-cleanser that can gently but effectively remove dust, impurities, pollution, makeup, and all other skin problem. The JUICE TO CLEANSE Water Wash Balm changes from Moisture Balm to Cream to Foam, to give you moisturized and refreshed skin. The cleanser contains all-natural and refreshing EWG ingredients like papaya, lemon, mango, lime, and pineapple.
---
---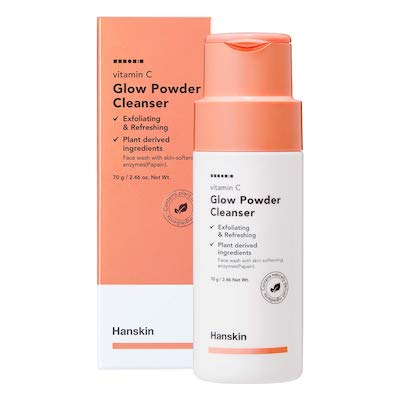 You can glow brighter with this Hanskin Vitamin C Glow Powder Cleanser. It is a water-free K-beauty cleanser that is gentle on your skin. Simply add water to the powder to get a creamy cleanser and apply it to the skin to get a 'glass skin' appearance. Vitamin C in the cleanser helps in brightening the skin complexion after use and the papaya enzymes help in removing the dead skin cells.
---
Toners
---
---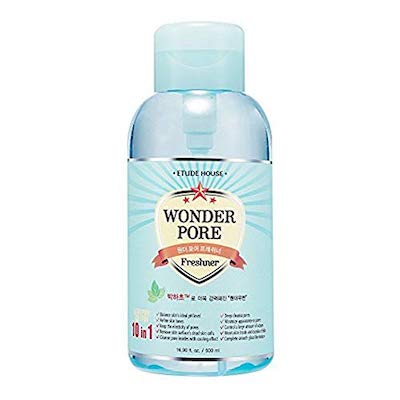 It's a complete pore solution that can tighten up pores effectively. The ETUDE HOUSE Wonder Pore Freshner cleanses out the pores from inside out with the special peppermint extract. The K-beauty toner also balances skin pH levels so that your skin is free of all the pH imbalance-related skin issues.
---
Essence, Serums and Ampoules
---
---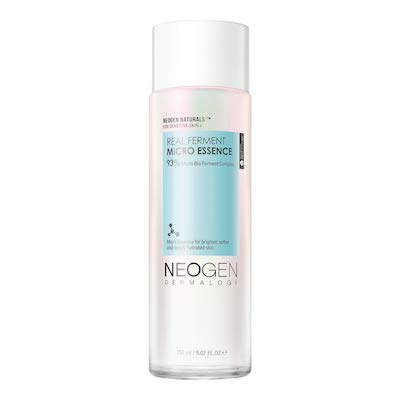 It's a deeply hydrating and brightening K-beauty essence that can give you a glowing 'honey skin' appearance with soft and supple skin. NEOGEN Real Ferment Micro Essence contains 93% fermented ingredients that deliver instant moisture to the skin and have skin-plumping effects.
---
---
JUICE TO CLEANSE Vinegar Kombucha Essence is a mildly exfoliating essence that can smoothen skin texture and deliver luminous skin. It contains 95% fermented kombucha that works on rejuvenating dull skin to give you a brighter and softer skin complexion. The K-beauty essence from JUICE TO CLEANSE also contains natural PHAs that gently exfoliate the skin and remove dead skin cells.
---
---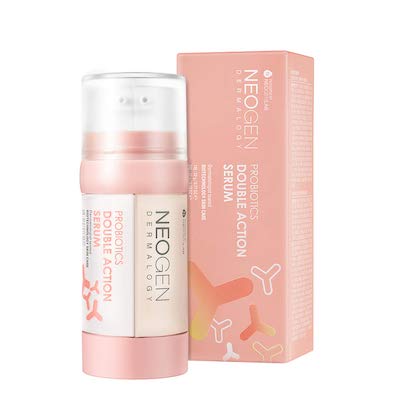 This K-beauty serum has two serums packed in one bottle – Probiotic Serum and Pro Barrier Action Serum. The Probiotic Serum balances, brightens, and moisturizes while the Pro Barrier Action Serum strengthens the natural skin barrier for a healthy complexion. You can mix these two serums together for the best result or you can customize what works for your skin.
---
---

The D'ALBA PIEDMONT White Truffle First Spray Serum is packed with white truffle, chia seed, and avocado that work together to brighten the skin tone. This K-beauty serum also helps in preventing signs of aging, soothes, and moisturizes skin for delivering glowing skin. The serum helps in maintaining skin balance without clogging the pores so even the dry and combination skin types can use it.
---
---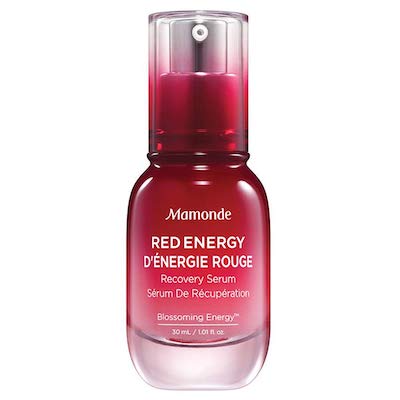 The anti-oxidant rich serum from MAMONDE helps in boosting hydration and improves skin firmness. It also reduces signs of aging including fine lines, wrinkles, and hyperpigmentation. The MAMONDE Red Energy Recovery Serum contains a unique Blossoming Energy™ ingredient that harnesses the powers of flowers to improve skin tone.
---
Moisturizers
---
---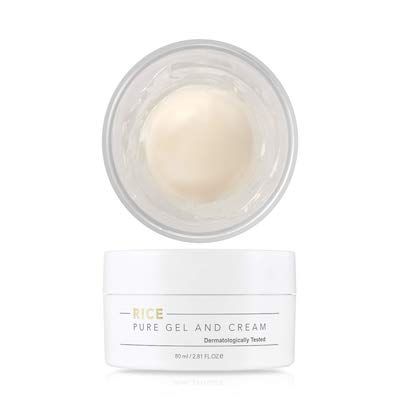 Gift this Korean beauty gem of a rice-based cream that will deeply nourish and soothe irritated skin. The 2-in-1 gel and cream will instantly calm down the skin and the cream provides deep hydration and locks in the skin moisture.
---
---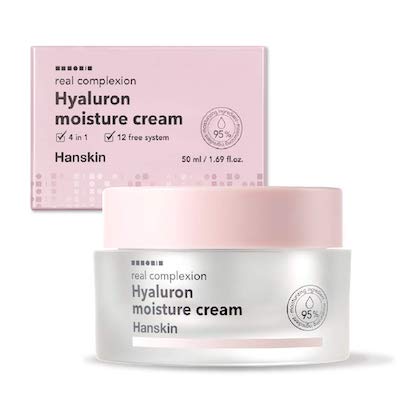 It is a rich and soothing K-beauty moisturizer that intensely hydrated the skin so that the skin isn't dry or flaky. The hyaluronic acid ingredient in the HANSKIN Real Complexion Hyaluron Moisture Cream draws water into the skin so that you can get 'glass skin'. The best part, the hydration from a single application will last for 24 hours so you don't have to reapply during the day!
---
---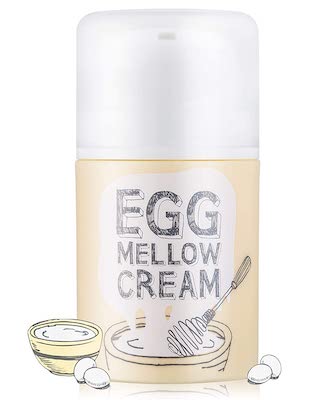 For well-moisturized, plump skin, use TOO COOL FOR SCHOOL Egg Mellow Cream. It's an all-in-one firming and moisturizing cream that contains egg, ceramide, and niacinamide. It acts as a serum, priming moisturizer, eye cream, neck cream, and even a sleeping mask! The cream also helps in improving skin elasticity with collagen fiber ingredient.
---
---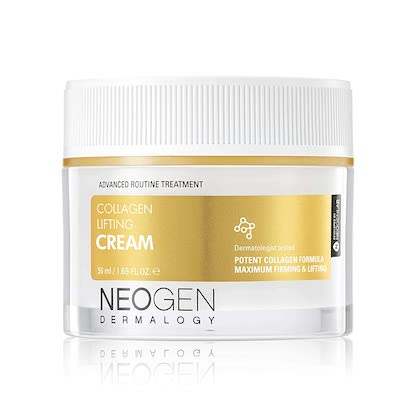 Reveal healthy and youthful skin with double collagen, peptide, and ceramide. NEOGEN Collagen Lifting Cream can hydrate the skin and work on signs of aging like plumping the fine lines and wrinkles. Along with all these amazing benefits, it also boosts natural cell turnover and improves skin elasticity.
---
---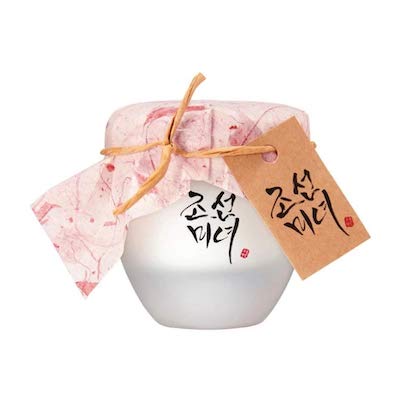 Enriched with traditional Korean medicine, hanbang, this cream is the perfect solution if you are looking for a moisturized and bright skin tone. Natural ingredients like ginseng and orchid extract also help in tightening skin and strengthening the skin barrier so that the moisture is retained for a longer time.
---
Eye Cream
---
---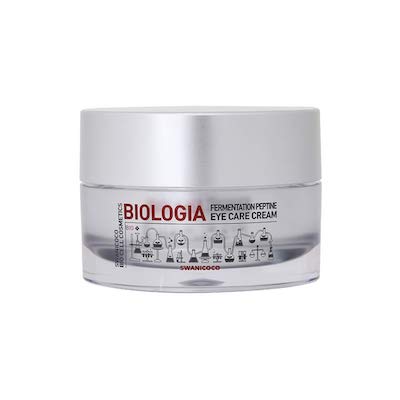 SWANICOCO Eye Cream contains ingredients that are anti-aging. They work to lift, firm, and plump the fine lines and wrinkles under the eye. It also helps in reducing the dark circles. The eye cream from K-beauty brand SWANICOCO contains 8 different types of peptides that improve skin elasticity and strengthen the skin barrier.
---
Sun Protection
---
---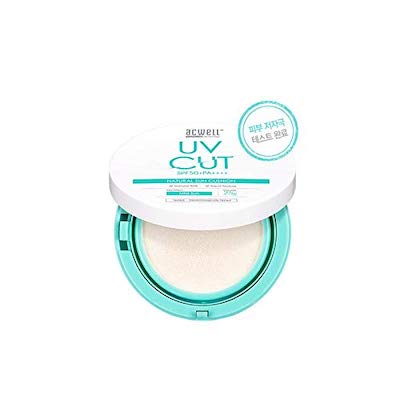 Sun protection is essential no matter the season! ACWELL UV Cut SPF 50+PA++++ Natural Sun Cushion is unique sun protection as it makes applying sunscreen on the go so much easier. The physical formula helps in blocking the UV rays while working on repairing the sun-damaged skin.
---
Gifting K-beauty products on holidays is one of the best decisions that you can make! Or, you can simply pamper yourself with these amazing K-beauty products, especially after the way this year has gone by!
Check out other gift ideas from KoreaProductPost:
Our editors independently select all products featured on KoreaProductPost. However, we may earn an affiliate commission when you buy something through our retail links.