Rice is one of the staple foods eaten regularly by most people in and around Asia. The richness of the rice grains and their taste will make you want to ask for more. Rice is a versatile food option. From kimbap to spicy fried rice, Korean cuisine has some amazing dishes that can give a burst of flavors in your mouth. While talking about rice, you cannot miss out on the best Korean rice brands. 
But what is so special about Korean rice? Hang on, you are about to find out.
Korean rice variety is usually short-grained. It is starchier than the regular rice variety. It is perfect for making sticky rice and kimbap. Korean rice brands also come with different variants. Here are a few brands to treat your taste buds. 
This rice variety is rich in fiber, and the taste is incredible. The Han Kuk Mi Wild Sweet rice is highly nutritious as it has a germ layer and bran still intact. The wild rice adds much nutritional value and taste factors to the dish. This Wild rice variety turning purple after cooking is cherry on top. It will be a visual and tasty treat for sure. As it is wild sweet rice, there will be a blend of flavors on your plate.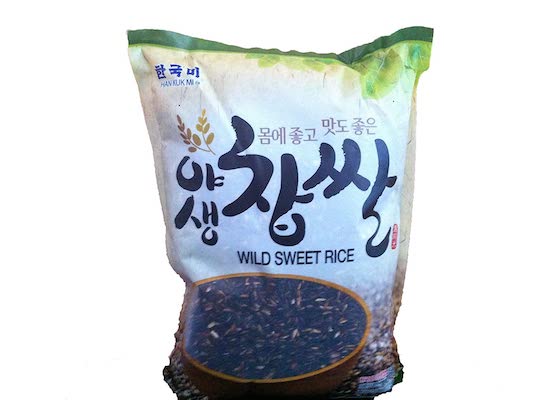 The Kokuho Rose Rice tastes delicious and is a definite addition to your kitchen pantry. It is a significant addition to your cooking routine if you love to make kimbap, rice balls, and sushi frequently. The rice is easy to cook fancy version of rice for dinner night with your family. It cooks well even in a pressure cooker. The rice tastes better when cooked with the proper measurements of water, and it has a slightly nutty taste and is a little chewy.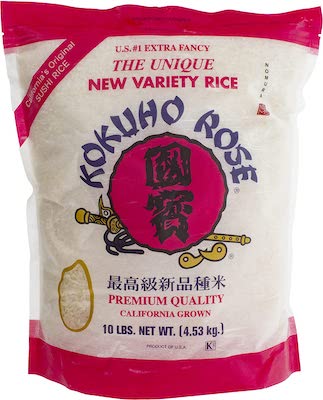 The Brand Nishiki is quite popular and widely known for its taste and texture. It has medium-grain rice, which suits the Asian dishes perfectly. If you want to taste the best sushi you have ever made, then Nishiki Medium Grain rice would be a perfect choice. This rice is sticky after boiling with water, and it is easy to cook. If you want to try Korean rice brands, you must choose this one to see if the taste works for you.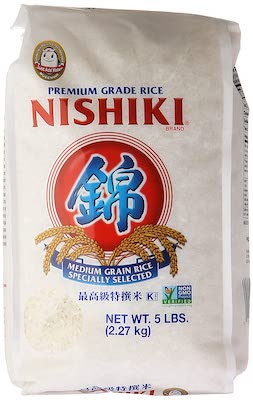 The Tamanishiki Short Grain Rice is a great option to make dishes with dry consistency and glutinous recipes. The trick is in the measurement of water and with little experimentation, you can make a flavored dish. It has got rich texture and mild aroma. This type of short-grain rice is best to serve as a side with flavourful curries or sauces. It is authentic California-grown rice and is popular in Asian restaurants. It is the best option if you want rice that doesn't need much seasoning.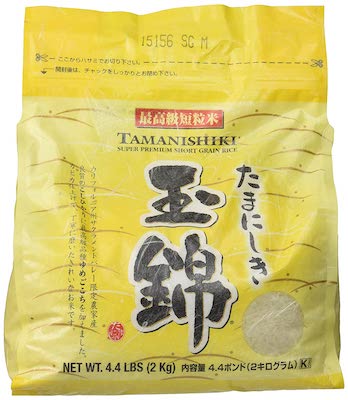 Like any other Korean rice, this is also starchy and rich in texture. This Gaba Rice is a perfect choice to make dishes like mango sticky rice and also sushi. Koshihikari Premium Gaba Rice is high in fiber, which is good for gut health and digestion. The rice is highly flavourful and is beneficial for making a variety of Asian dishes. A word of caution though, you need to measure the right amount of water for boiling the rice. If not, the rice will not get separated and can turn into a lump of overboiled rice.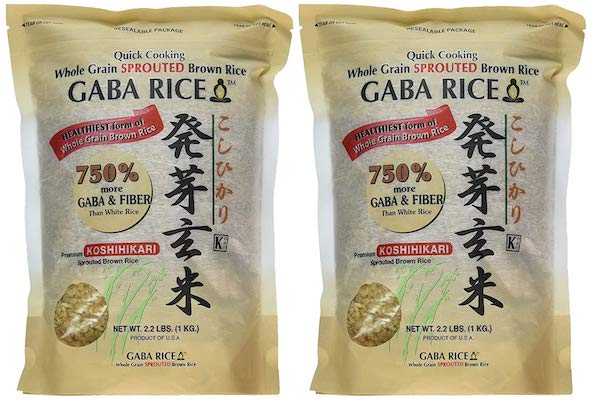 Wrapping Up
When you choose a bag of rice to cook for your entire family, you need to consider the taste and quality aspects. The brand and the type of rice you choose, decides the authenticity of the dish. You can experiment with the rice if you have got your basics right and know how to choose the best brand for all your rice-based recipes. 
Our editors independently select all products featured on KoreaProductPost. However, we may earn an affiliate commission when you buy something through our retail links.