Nowadays, we are all trying to live healthily and rid our bodies of toxins and impurities. They can leave you exhausted and feeling bloated. You can choose many options for detoxing – pills, supplemental powders, or any other supplements like detox teas. Among all these options, Korean detox tea is a great option as several other tea benefits come from natural tea leaves.
You can also check out the Korean tea culture.
All detox teas are not the same because they are all created differently. You need to choose the one that is safe for you and will give you the type of detox you are looking for. Korean detox teas are packed with natural herbs and other natural components. The benefits of these herbs are well-known in ancient Korean medicine.
Here are the 5 best Korean detox tea you can find on Amazon.
It is a natural weight loss tea that also makes your skin look healthy and glow naturally. The tea is 100% natural and contains pure, high-quality herbs. These herbs come from South Korea and are of medicinal-grade quality. It contains lotus leaves, tangerine peel, Job's Tears & Chinese Hawthorn Fruits (Jianfeicha).
Bitter Melon Tea is a Korean detox tea that is perfect for people with digestive issues and helps in regulating blood sugar. It also contains high levels of ascorbic acid, making it helpful in stimulating the immune system. Bitter Melon Tea features an earthy, unique, and subtle flavor that makes it easy to drink.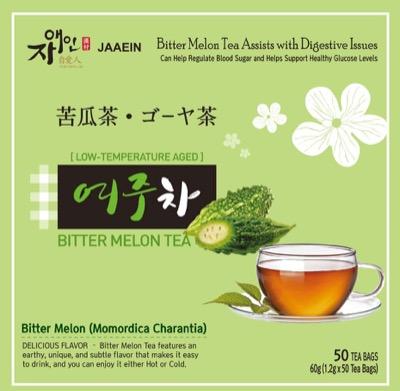 The tea contains powdered ginger and various nuts, such as jujube and almond. It contains no caffeine. For any detox tea, ginger is an ideal ingredient as it can help with the absorption of food after eating, reduce nausea and bloating. This Korean detox tea is high-quality if you have any digestive issues.
Tejovial Chrysanthemum Cassia Seed Tea offers a calming, cleansing sip of the osmanthus-rich liver detox cleanse tea from Korea to enhance your liver health now. It is enriched with cassia seed which helps with proper digestion.  This detox herbal tea can help you relax your body, feel better, and sleep better.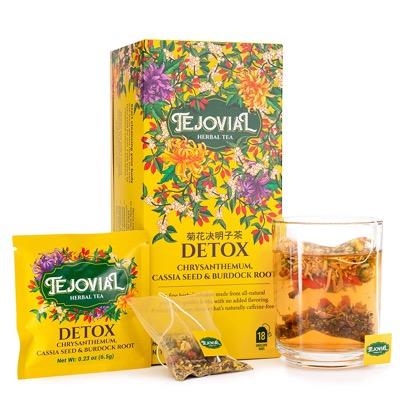 This detox tea originates from the Jiri mountain in Korea. It contains persimmon leaves which can help in weight loss. It can reduce lipid levels as it has a high fiber content. The leaves have 10 times more vitamin C content as compared to lemon. The content of amino acids is also much more than a variety of fruits and vegetables.
Our editors independently select all products featured on KoreaProductPost. However, we may earn an affiliate commission when you buy something through our retail links.
Related Posts