Discover the transformative power of Korean lip balms. Dive into our top picks for buttery-soft, hydrated lips. Your journey to luscious lips starts here!
While many of us diligently focus on keeping our facial skin hydrated, we often overlook the importance of lip care. Just like the rest of your skin, your lips endure a lot, and they are even more delicate due to constant wear and tear. Fortunately, Korean lip balms offer one of the best ways to pamper your lips and keep them soft, supple, and well-hydrated.
Chapped and dehydrated lips are common issues, but Korean lip balms are here to rescue them with their potent ingredients and nurturing properties. Your lips undergo a lot, just like your skin, and the skin on your lips is even more delicate due to constant wear and tear. That's where Korean lip balms truly shine. You can give your lips the care and nourishment they crave by using high-quality Korean lip balms.
Want to discover the secret to buttery-soft lips? Join us as we explore our curated list of the top 5 Korean lip balms, specially chosen to provide you with soft and hydrated lips ready to shine. Your lips will thank you for this extra dose of love and care with K-beauty lip care products!
If you're a fan of adorable minions and dream of having irresistibly soft and tinted lips, the TonyMoly Magic Food Banana Lip Balm is about to become your new best friend. This delightful lip balm pampers your lips and comes with an exclusive minion charm that adds a touch of whimsy to your beauty routine.
But it's not just about looks; this lip balm means serious business regarding lip care. Enriched with nourishing banana extract delivers much-needed hydration and leaves your lips feeling incredibly smooth. Plus, the sweet banana scent is simply irresistible, and the non-sticky formula ensures comfortable wear.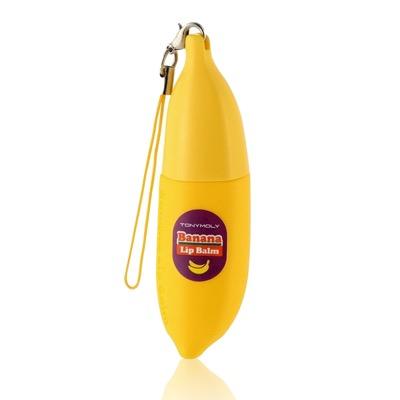 What sets this lip balm apart is its blend of natural ingredients, including vitamin A, milk protein, and coconut oil. These powerhouse components work together to replenish lost moisture, shield your lips from dryness, and prevent chapping. The result? Visibly softer and healthier lips in no time.
This lip balm, reminiscent of a juicy tomato, ensures your lips stay healthy and nourished every day.
If you're tired of dry lips, this Milk Tomato chapstick is here to add a touch of sheer pink color and a subtle shine, leaving your lips looking and feeling fantastic. But there's more to this lip balm than meets the eye. It's packed with vitamin E, macadamia nut oil, and jojoba oil, delivering deep and lasting hydration that your lips will love.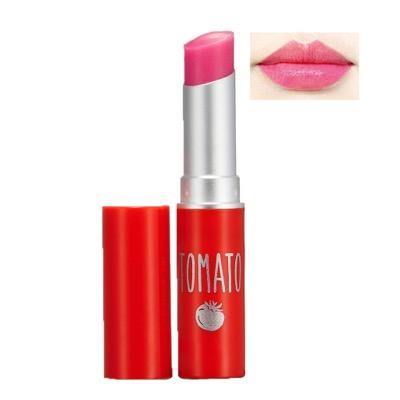 With its jelly-like texture and tomato extracts, this lip balm moisturizes and adds a delightful rosy touch after application. It's like a mini spa day for your lips, leaving them looking glossy and beautifully refreshed.
Your lips deserve nothing but the best, and the Saranghae Radiant Glow Lip Treatment is here to deliver just that. This K-beauty lip care lip balm is your ticket to protecting your lips against moisture loss, ensuring they stay beautifully hydrated.
What's the secret behind its magic? It's all about the powerful combination of shea butter, apricot oil, and hyaluronic acid. These exceptional ingredients work in harmony to combat dehydration, soothe dry and chapped lips, and bestow an instant and irresistible shine.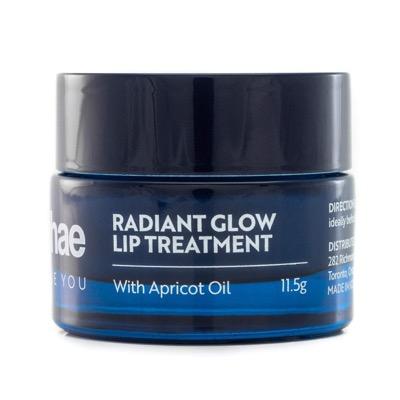 But that's not all – this lip treatment goes the extra mile. It's your secret weapon for smoothing out those fine lines, leaving your lips looking plumper and utterly luscious. Say goodbye to dry, lackluster lips and hello to a radiant glow that's bound to turn heads.
Are you searching for a lip balm that goes above and beyond? Look no further than this Korean lip balm, I'M MEME Pep! Balm, that arrives in a convenient paint tube-like packaging – it's your ultimate beauty companion.
This lip balm isn't just about moisturizing your dry lips; it's also your go-to solution for healing the daily wear and tear your lips endure. Infused with the magic of shea butter, it pampers your pout, leaving it irresistibly soft and plump.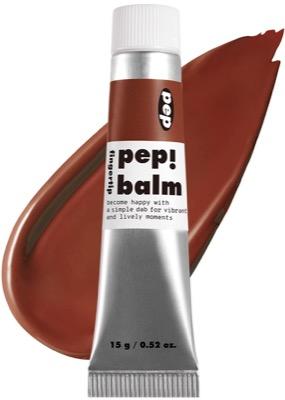 But what truly sets this K-beauty lip care lip balm apart is its creamy, non-drying formula that effortlessly blends onto your lips and cheeks. It's a versatile beauty essential that offers nourishment and a touch of color. It's like having a beauty secret in your pocket.
Prepare to adore the TonyMoly Mini Peach Lip Balm – more than just a lip balm, it's a fruit-shaped beauty essential that's as charming as it is effective. This little peachy wonder provides your lips with lasting soothing hydration, making it one of the best Korean lip balms.
The lightweight and creamy formula glides effortlessly onto your lips, enveloping them in a blanket of moisture that lasts hours. But it's not just about hydration; it's a fruity delight! Packed with a medley of fruit extracts, including strawberry, blueberry, raspberry, cranberry, and blackberry, this lip balm boasts a sweet, fruity scent that'll make you smile.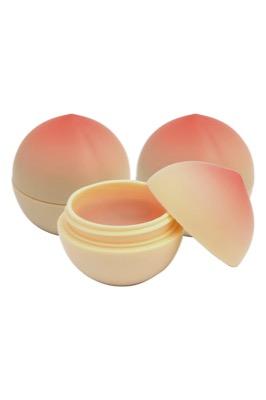 The natural ingredients in this K-beauty lip care lip balm, like tomato oil, cherry extract, apple flower extract, peach extract, shea butter, and witch hazel, work harmoniously to prevent water evaporation, ensuring that your lips remain soft and beautifully hydrated. The vitamin-rich formula is packed with antioxidants. Plus, with SPF 15, your lips are shielded from the harmful effects of UV damage.
Wrapping up
Korean lip balms are a true blessing for those battling chapped and cracked lips. These little wonders are expertly crafted to not just repair but also transform your dry lips. Whether you need intense moisture lock, repair for chapped lips, or a dose of softness and suppleness, K-beauty lip balms have got you covered.
So, which Korean lip balm is your ideal match? It all depends on your lip's unique needs:
If you crave non-sticky, long-lasting hydration, the TONYMOLY Magic Food Banana Lip Balm is your go-to choice.
For fortifying your lip's moisture barrier, look no further than the Saranghae Radiant Glow Lip Treatment.
If you're yearning for that irresistible plumping effect, the I'M MEME Pep! Balm has got you covered.
Remember to choose a lip balm that complements your skin tone and enhances your natural beauty. Steer clear of sticky lip balms to avoid potential stains on your teeth, clothes, or attracting unwanted dirt.
Embrace the magic of Korean lip balms and treat your lips to the nourishment they deserve. Say goodbye to dry lips and hello to a world of beautifully moisturized and rejuvenated smiles!
Related Posts
Our editors independently select all products featured on KoreaProductPost. However, we may earn an affiliate commission when you buy something through our retail links.