Glow Recipe is a Korean skincare brand that advocates natural and gentle skincare via its products. Its goal is to make these natural skincare products accessible to all women across the globe.
The company is the baby of two skincare enthusiasts, Sarah Lee and Christine Chang, both having over 20 years of experience in the global beauty industry. It was launched five years ago. The Glow Recipe brand is focused on passion and commitment towards skincare and demystifying the complicated world of Korean beauty and skincare. The Glow Recipe products share the secret recipe of the South Korean glowing skin that is much coveted worldwide.
Glow Recipe believes that skincare should be fun. The products have unexpected sensorial textures, colorful and bright packaging, and, most importantly, innovative ingredients. They reflect that skincare is an indulgent moment of pampering rather than a daily chore. The products have fun textures in the form of bouncy balms, new application methods, and capsules.
Glow Recipe Products
All the Glow Recipe products are easy to use and can make your skin look naturally glowing and lit-from-within. They are simply clean, fruit-powered skincare products that are designed to bring out your inner glow. All the product formulations are using the highest quality of natural ingredients. They are clean, cruelty-free, and free from artificial chemicals like parabens, sulfates, and phthalates. The products use a minimum amount of fragrance so that they can create an enjoyable skincare experience.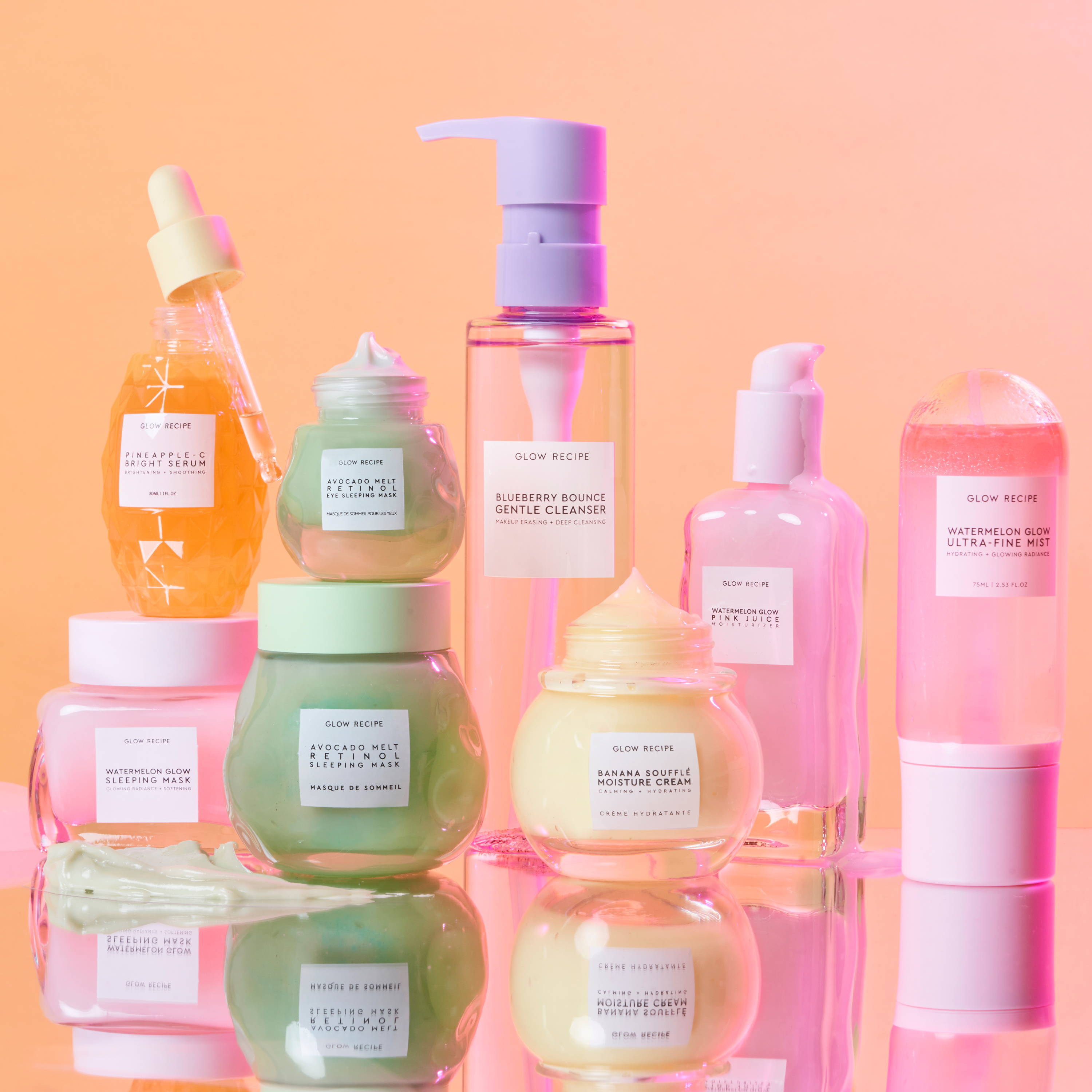 Fruity Formulations
Fruits are not only tasty and delicious, but they are also excellent at nourishing and protecting the skin. All the Glow Recipe formulations have a superfruit base. It includes fruits like watermelon, blueberry, pineapple, and avocado.
Glow Recipe Packaging
The jars are shelfie-worthy, and you can use re-use them for anything you want. You can put flowers in the jars or store tweezers in them. The outer packaging carton is made from PEFC-certified recycled paper.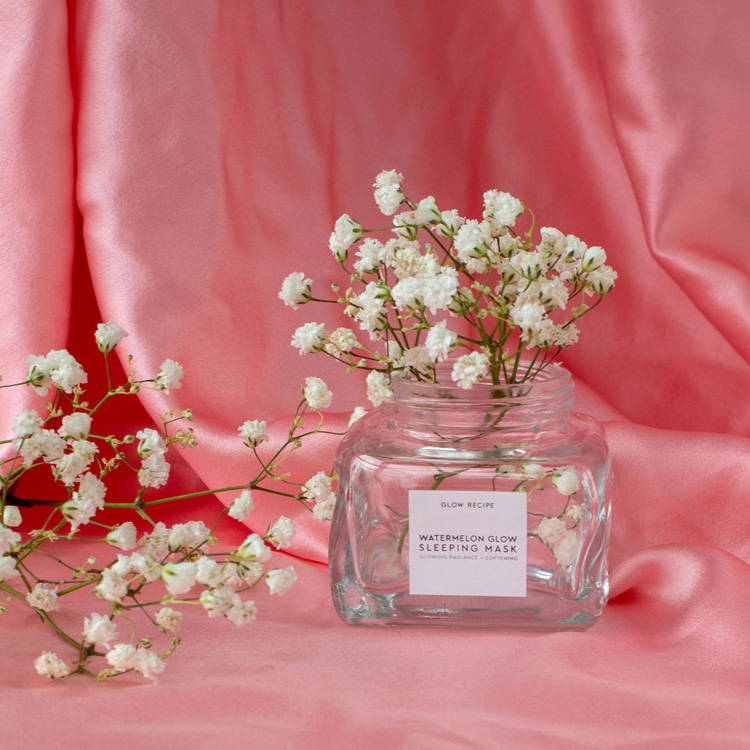 Cult-Favorite Glow Recipe Products
It is a hyper-successful watermelon-infused sleeping mask that smoothes and perfects your skin overnight. It acts as a radiance-boosting hyaluronic acid face mask formulated with a soothing amino acid-rich Watermelon Extract. The mask has a fresh, fruity scent and a bouncy watery gel texture. It can make your skin feel hydrated, radiant and make it petal-soft.
It is a creamy, nourishing mask with a formulation that contains an antioxidant-rich avocado, exfoliating PHA, and encapsulated retinol. This is a super-gentle yet effective mask that can improve skin's elasticity and make it smoother and hydrated with each use. The mask has a fresh, calm, and fruity scent with a rich and creamy texture.
Read more interesting articles from KoreaProductPost: