Ma:nyo is a natural K-beauty brand that prides itself in creating high-quality, natural skincare products using cruelty-free ingredients.
Every Korean beauty brand puts forward something extraordinary from the lap of nature. Korean manufacturers focus on ingredients that grow from the soil, keeping you connected to your roots. Incorporating chemical-free skincare tops the charts for many Korean brands as well. One such brand that created history with its first product in 2012 is Ma:nyo Factory. This particular brand entered the market with a bang, and people became fans of its first product. This article will look into this brand and furnish details about its products.
Knowing the K-Beauty Brand Ma:nyo
The company started as Manyo Factory in 2012 and gained popularity with its essence. The product holds a record of selling 800,000 bottles as of 2019. The organization believes in using only premium quality ingredients that come from natural sources. They target skin problems from within and believe in maintaining your skin's health to make it look good. In 2018 L&P cosmetics acquired majority shares in Manyo Factory, and it now stands as a subsidiary of L&P cosmetics. It was this time when they decided to rebrand it as Ma:nyo. Today, people know Ma:nyo for its organically sourced ingredients.
The Amazing Ma:nyo Products
You can find a variety of skincare products under Ma:nyo's umbrella. These award-winning offerings improve the health of every skin cell and rejuvenate your skin.
To start your skincare routine, you need the best cleansing oil, and Ma:nyo offers just the product for you. Its fresh and light formula melts away the toughest of makeup and grime from your face. They make it with Vitamin E and antioxidants from a kernel of argan seeds. This set of ingredients keeps the skin soft and youthful. Other oils from plants maintain the skin's pH. It is a must-buy product if you want to lay a strong foundation for your routine.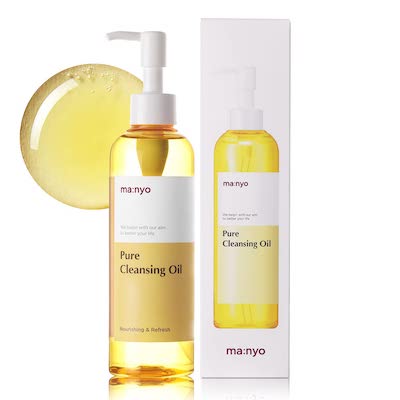 Staying conscious of the growing Vegan population, Ma:nyo offers their Vegan Toner. They formulate it with Centella Asiatica, Glycerine, and other ingredients, to give options to Vegans. The soothing effect from Heartleaf's and Cica calms irritated skin and gives you a smooth skin surface to start afresh. The toner ensures it maintains a low skin pH which is similar to the skin's natural pH. This clear liquid works as an elixir and works on sensitive skin as well.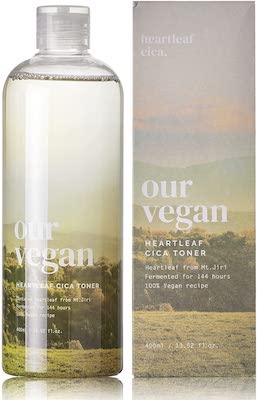 While K-beauty did not introduce the word ampoule, it incorporated it into every beauty enthusiast's wardrobe. The Bifida Biome Ampoule from Ma:nyo works wonders in replenishing the skin and incorporating a healthy glow on your face. They make it with 90% Bifidalacto complex, which promotes the self-healing power of the skin cells. The Sodium Hyaluronate and red ginseng combination brighten the complexion. The Adenosine in this product allows the skin to create a balance of nutrients.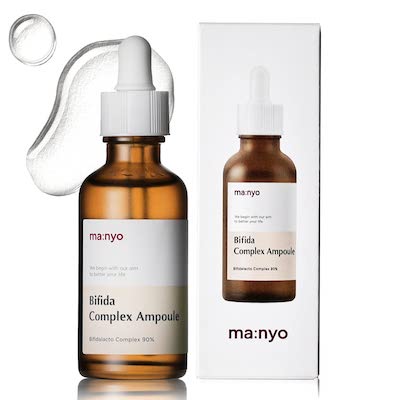 Sheets masks are the savior when it comes to tired and lifeless skin. They pack the sheets with a powerful essence that revitalizes the skin and brings about an instant glow to any dull face. This mask comes infused with licorice which imparts glow and pumps texture to the skin. It also has 2% Niacinamide which blocks melanin production, thereby giving a lighter look to the face. You can use this one regularly to help resurrect your youthfully fresh face.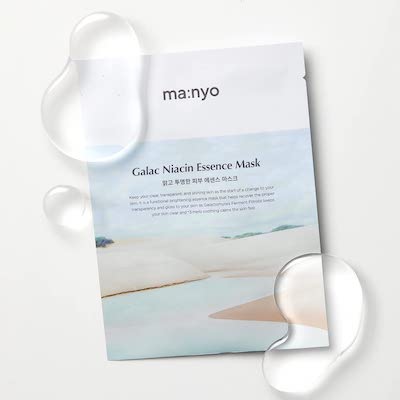 A one-of-a-kind peel, this product comes infused with rice powder, rice bran, and some herbal extracts. The effectiveness of this product is such that you can see the clogged pores open in front of your eyes. The nutrients in rice brighten the skin, and herbs leave behind a fresh and smooth surface. The product works gently and does not irritate or cause stress to your delicate skin. Incorporating this product into your cleansing routine will help you effectively remove dead skin cells and allow other products to get absorbed faster.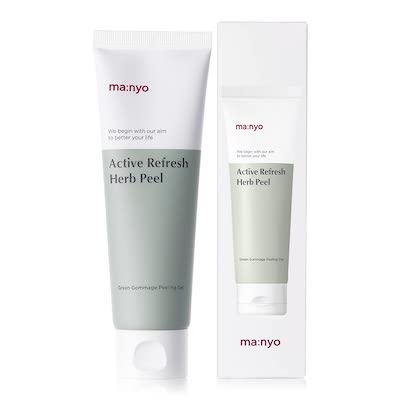 If you suffer from sagging pores, dark skin tone, dry skin, excess sebum production, or a rough texture, then this is for you. This product was the first that Ma:nyo launched, and it created history with its sales. The 97% fermented Galactomyces in this essence give intensive care to the deepest layer of the skin. You get clear, lively, and smooth skin at the end of each use. The antioxidants and Vit C in this product defend the skin surface, hydrate it and give it a glow.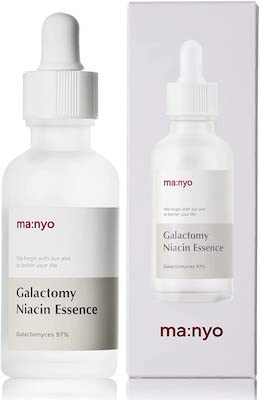 In the end!
Ma:nyo is one of the best-selling K-beauty brands and enjoys a large fanbase. They only offer herbal and natural products that will not harm your skin and bring it closer to nature. Get your hands on their products today and explore your youthful self again.
Our editors independently select all products featured on KoreaProductPost. However, we may earn an affiliate commission when you buy something through our retail links.