Toothnote, a Korean oral care brand, makes teeth brushing exciting with a bit of wit and a lot of fun, turning it into a pleasant experience!
Brushing your teeth can now be a fun and joyous experience thanks to the Korean oral care brand Toothnote. It can turn the routine task of maintaining oral health into a fun activity and make your smiles brighter and your teeth healthy.
About Toothnote
Toothnote is a premium Korean dental brand with a whole range of organic natural ingredients products that are designed to improve the oral health and give you brighter smiles.
The brand believes in making the routine task of brushing your teeth fun by bringing witty sentiments into a daily use product. Even the product packaging design is unique, compared to other oral health care brands. Toothnote has 70s-80s retro look in packaging which makes it stand out on grocery store shelves.
Toothnote's Exciting Product Range
All Toothnote products are made with high quality organic and safe ingredients that are approved by FDA, ECO CERT, and WHO, making it one of the safest toothpaste brand. They are also free of any artificial flavors, BPA, dyes, paraben, PEG, fluorine, SLS, saccharine, and sulphate. These ingredients are usually present in other brands oral care products.
Whitening Line
Toothnote Whitening Toothpaste is a safe toothpaste with organic and natural ingredients. It contains natural surfactants extracted from coconut to ensure that the mouth remains moist and you don't feel the aftertaste. For whitening, it contains hydrogen peroxide, the only whitening ingredient certified by the Ministry of Food and Drug Safety. The grapefruit extract works as a preservative and xylitol is the sweetener in this paste. There are no artificial colors in the paste and this Korean oral care toothpaste comes in two flavors namely aqua mint and cool soft spearmint.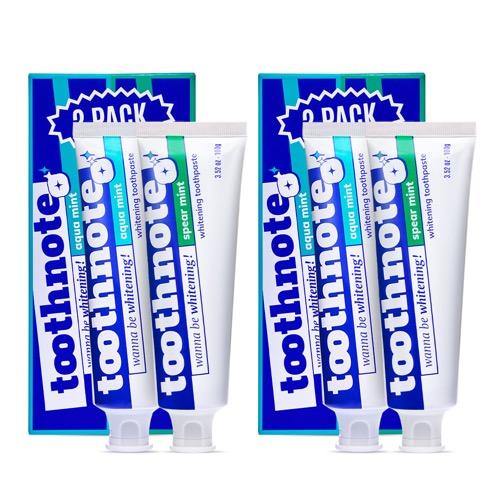 Teeth Whitening Gel is a self-care home use kit that can brighten your teeth without going to the dentist. All you need is 30 minutes twice a day for two weeks and you'll have a brighter smile in the end! It contains hypoallergenic oxygen as the primary ingredient that removes any colored materials from the teeth. This home kit from premium dental brand in Korea is licensed by KFDA so you can use it without any worries.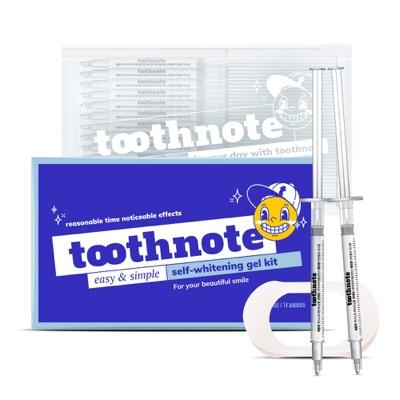 It is a 6-row wide head toothbrush is designed with fine hair bristles. The brush has an ergonomic design so that you can get an optimal grip and has a hole in the handle that can be used to squeeze the toothpaste tube. It comes in two variations: ultra-soft with EWG-grade 1 charcoal bristles and medium with anti-bacterial bristles.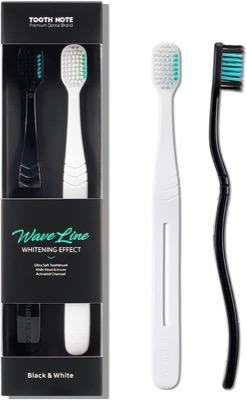 Bad Breath Line
This is a new concept toothpaste from the Korean brand that helps in reducing bad breath. Dry mouth is the main reason for bad breath and the Moisturizing Therapy Toothpaste from Toothnote can help in reducing dry mouth conditions. It contains ingredients that improve moisture in the mouth along with the other natural ingredients as present in the Whitening Toothpaste. Cica is the primary mosturizing ingredient in this Korean toothpaste. It comes in two unique flavors – basil lemon and grapefruit.
Cica Mouthwash, as expected, contains cica and parsley extract. Both the ingredients help in adding moisture to the mouth after brushing, thereby reducing the dry mouth. The mouthwash is alcohol-free and does not irritate the oral mucosa or increase dryness.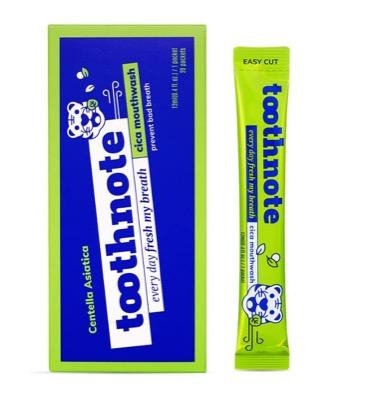 This eco-friendly floss pick is made from corn starch that is twisted 180-times to give it strength. Dental Floss Picks from Toothnote have a mint-flavor to give you a refreshing and cool sensation.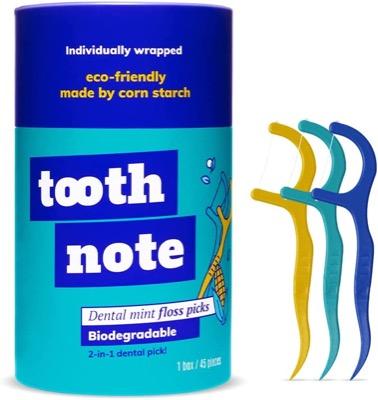 It is designed with a soft silicone brush to remove bad breath due to coated tongue. The head is broad and has an ergonomic designed handle for convenient use.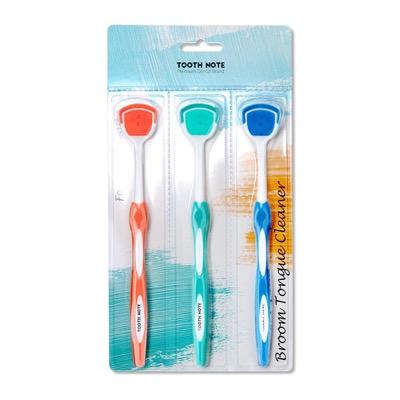 Our editors independently select all products featured on KoreaProductPost. However, we may earn an affiliate commission when you buy something through our retail links.