Maybe you don't like the strong aroma of skin care products or are easily irritated by fragrance, or you have sensitive skin – Here are several fragrance-free Korean beauty products that are perfect for you!
The skin care community has been divided about fragrance in skin care products for a long time. On the one hand, it makes the products smell sooo good! But on the other hand, fragrance can cause irritation and redness on your skin.
Slathering your skin with a gorgeously scented moisturizer may feel super luxurious, but there lies a harsh reality about fragrance in skin care products. Fragrances can cause a potential allergic reaction if you've got sensitive skin. But you might ask, what about naturally derived fragrances? You may be surprised to know that they're not necessarily a safer alternative. Natural does not directly imply safe, as essentially any fragrance is a foreign molecule.
However, that does not mean you go all Konmari on your Korean beauty products and do a product purge. To accommodate people belonging to team fragrance-free, Korean beauty brands have formulated fragrance-free products.
Here's a round-up of our top favorite fragrance-free Korean beauty products. Keep reading to know more about them!
---
It's a hypoallergenic skin care solution from Etude House, which includes a whole range of Korean beauty products such as Toner, Emulsion, Sheet Masks, and Cleansing Water. They contain panthenol and madecassoside, which help in soothing irritated skin from external stressors.
All the products are formulated at pH 5.5 which is similar to the skin's natural pH. It helps keep the skin healthy without being too harsh on the skin or damaging the skin's protective barrier.
---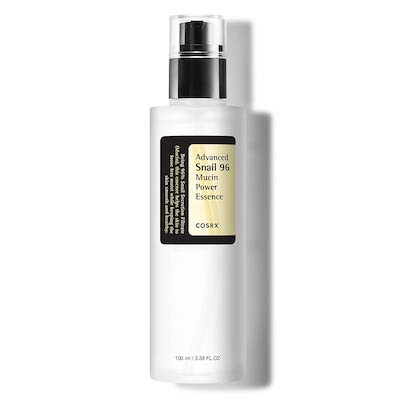 The essence can brighten and balance the skin without leaving any scent. It is a concentrated treatment K-beauty product that is formulated with 96% snail mucin. The essence is viscous and syrupy because of so much snail mucin in the formulation.
It's a minimal ingredient fragrance-free Korean beauty product that is ideal for sensitive skin types. It does not contain any water, and the hydrating properties come from humectants like panthenol and sodium hyaluronate. It has zero fragrance with no added coloring.
---
The formula is safe, non-irritating, and repairing. It's a clean formula that's not greasy and still keeps your skin moisturized and glowy. The lotion is light enough to be used throughout the year. It's a multi-tasking essence lotion that can hydrate, firm, exfoliate, and soothe the skin in a single step.
The vegan and fragrance-free formulation contain seven different types of hyaluronic acid, natural enzyme exfoliants, and caffeine extract. It also features a hydrating barrier repair complex that helps in boosting the skin's natural barrier.
---
A fragrance-free toner with soothing skin effects. It can get rid of pigmentation and moisturize the skin with the help of snail mucin. The star ingredient of the toner, aloe, is known to be calming and hydrating.
It is very commonly used to heal irritated skin and even sunburns. The toner targets a host of skin concerns, including breakouts, sensitivity, and dehydration. Its texture is smooth and non-sticky, unlike many other aloe products.
---
It's a fragrance-free Korean beauty product that is gentle on sensitive skin. It is suitable for all skin types and is free of any harsh and potential irritants like sulfates, parabens, and even artificial coloring. The acid-based toner contains 76% birch juice and an optimal blend of pore-refining AHAs and PHAs.
It contains natural skin-soothers like marshmallow root extract and squalene to soothe any irritation. It will work on smoothening the fine lines while keeping your skin hydrated. The toner is like a hybrid of hydrating Korean beauty toner and Western acid treatment.
---
The Klairs Supple Preparation Facial Toner comes in an unscented version. So in case, you were missing out on the fan-favorite, then get your hands on this! It works with all skin types and helps in improving a variety of skin concerns.
It's a vegan formulation that contains amino acids to help remove excel dirt and sebum from your skin. The toner also preps the skin to help absorb serums better. Ingredients like licorice root extract and aloe leaf extract help in calming irritation. The formula absorbs faster as it has a lighter texture and no fragrance.
---
If you have sensitive skin and love K-beauty products, then Missha Near Skin Simple Therapy Essence Lotion is a must in your K-beauty range. It's a well-loved product because it is a 2-in-1 combination of essence and lotion. It adds an extra layer of protection to your skin from environmental stressors.
The formulation is super lightweight, but it is still extremely hydrating. It is infused with glycerine, a natural humectant that helps bind moisture to the skin. Other ingredients include dill extract and camellia japonica oil, which help in balancing and soothing skin.
---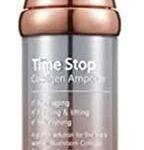 The anti-aging ampoule is free of parabens, fragrance, and mineral oil. It's a formulation that is perfect for even the most sensitive skin! The ampoule is made with 76.52% collagen from three different mushroom types. It will not only improve collagen production but also reduce the appearance of wrinkles and fine lines. You can also get beneficial effects like firming and rejuvenating the skin and an improvement in overall skin elasticity.
It also contains super hydrators like panthenol, sodium hyaluronate, and macadamia seed oil. Other ingredients include aloe and Centella, which work to soothe irritation and redness.
---
It functions as both cleansing water and the first step in a double cleanse. It removes stubborn makeup and impurities and infuses skin with tea tree leaf extract oil. The tea tree is famous for its acne-fighting abilities that can kill blemish-causing bacteria and soothe inflammation. It helps in stopping sebum and pimples from forming in the first place.
Besides the tea tree, it only has nine other ingredients, making it perfect for sensitive skin. It's a gentle tea tree Korean beauty product, unlike many others, which are relatively harsh.
---
It is a nutritious essence that will not only nourish your skin, but it will make it supple and elastic. With only a few drops, the essence can deeply hydrate and protect your skin. The formulation of this fragrance-free Korean beauty product is not full of fillers. It only contains a few ingredients – 63% propolis extract and 10% royal jelly extract.
---
These are some of the best fragrance-free Korean beauty products that you can try adding to your skincare routine.
Check out other Korean beauty articles from KoreaProductPost:
Our editors independently select all products featured on KoreaProductPost. However, we may earn an affiliate commission when you buy something through our retail links.