Check out the top 10 instant ramen noodles from South Korea, which are so delicious & mouthwatering that you won't be able to stop eating this Korean snack!
Korean food has gained immense popularity among food fanatics across the globe, especially after the Oscar domination by the movie Parasite. For ages, instant ramen noodles have been amongst the favorite go-to meals for people who are always on the run, specifically college students. Due to their deliciously flavorsome taste and easy cooking, instant noodles are now irreplaceable on many kitchen shelves. Instant noodles are affordable and only require an electric kettle or a microwave for preparation.
COVID-19 brought with it social distancing and quarantine, making us all crave some comfort food – ramyeon or the instant ramen noodles from Korea! As a result of the pandemic, the demand for instant Korean ramen has been at an all-time high! According to a report, the numbers go something like this – an increase of 29.3 percent annually to a record high of $603.6 million in 2020.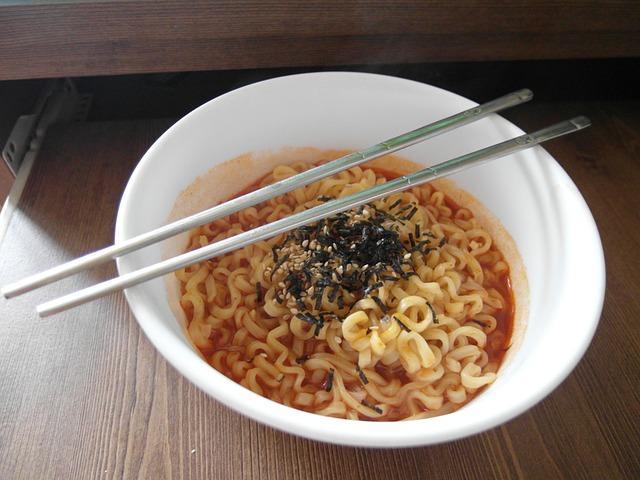 The Emergence of a Scrumptious Meal
Instant noodles rose to fame about 60 years ago in Japan after the 2nd World War to feed the starving Japanese population. Firstly, these noodles were launched by Momofuku Ando under the label name 'Chickin Ramen.' Over the years, instant noodles came into the limelight globally and became one of the favorite comfort meals for people from all walks of life. 
The Ever-Increasing Sales of Korean Instant Noodles amid the Coronavirus Pandemic
Nongshim, a food maker from South Korea, stated that the US sales for the Shin Ramyaun went up to $164 million during the year's first half. The popularity of the noodle-making company also increased rapidly during the Coronavirus pandemic. Also, the sales for the Shin Ramyun at Walmart, Costco, and Amazon rose by 35, 51, and 79 percent, respectively.
The instant noodles by Shin Ramyun have begun to garner immense popularity in the mainstream retail segment of the US. The credit for his hugely goes to establishing a strong distribution network in the market. Also, Nongshim Ramen is considered among the preferable foreign food brands sold across the US.
Shin Ramyun witnessed an impressive growth of up to 25 percent in the first half of the year, with around $48 million in sales. On the other hand, Shin Ramyun Black also recorded noteworthy sales accounting for $13.5 million during the first half of the year, with an overall increase in growth of 49 percent. Also, its product was ranked first amongst the 11 others in the category of The Best Instant Noodles by Wirecutter, functioned to The New York Times.
The Top 10 South Korean Instant Noodles to Soothe your Taste Buds
There are diversified variants of delicious instant noodles available that are native to South Korea. You will find an impeccably delectable taste that is worth every penny you spend on these noodles.
Like in any other country, there are some excellent options in the range of instant noodles native to South Korea. These noodles are manufactured in South Korea and are now easily accessible through international e-commerce websites such as Alibaba and Amazon.
You can get your hands on hundreds of varieties of instant noodles and other instant snacks from Korea. Here are the ten best South Korean instant noodles that you can easily buy online or from your local supermarket to satisfy your hunger pangs appetizingly straightaway.
---
---
These are thick Ramyun noodles with a spicy taste. It is like a traditional Korean ramyun with chunks of beef, vegetable flakes, and the 'sul-long-tang' broth base.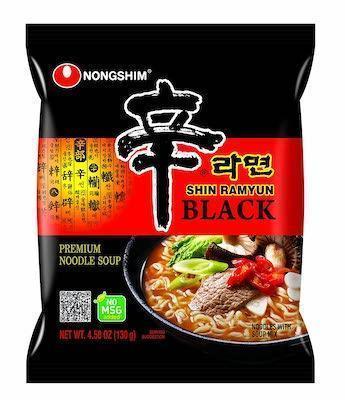 ---
---
Amazingly good instant noodles where the cheese intermingles with the spicy red broth, and the noodles are thick and lovely.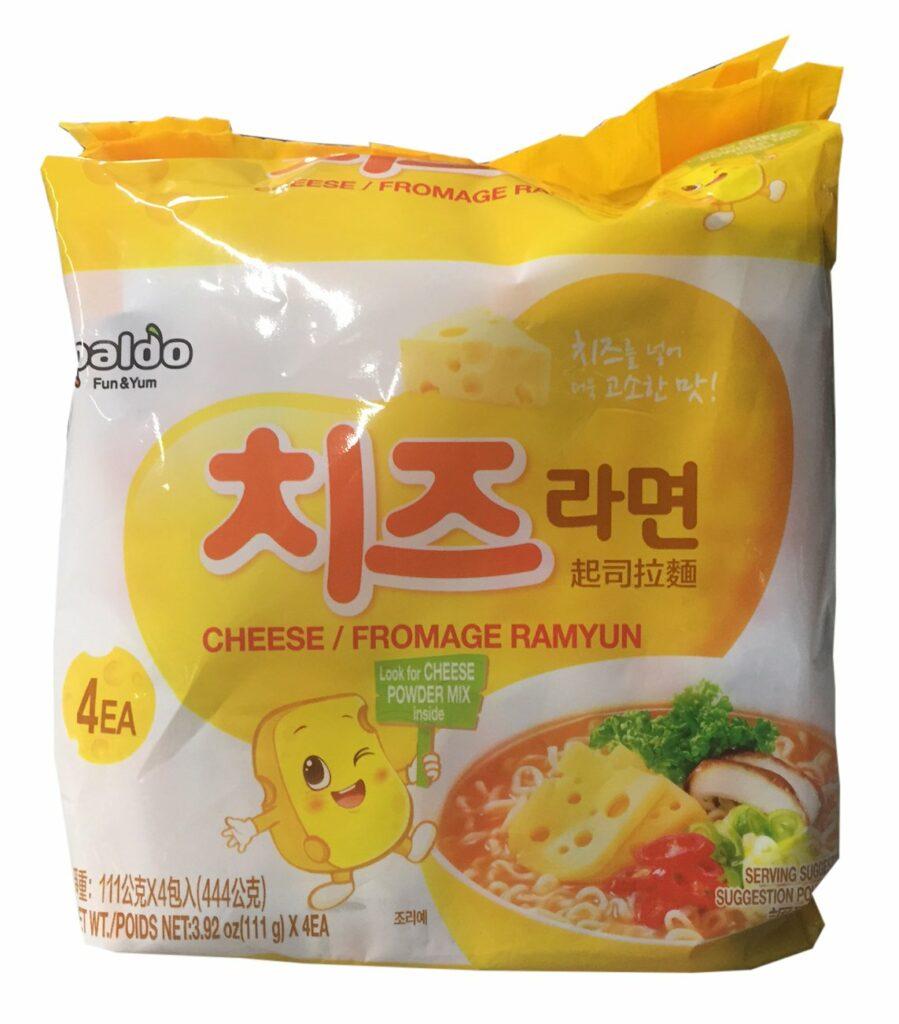 ---
---
These cheesy noodles come with three seasoning packets – regular seasoning with vegetables, regular soup powder, and powdered cheese. You can make it in a cheesy variation or make cheesy, spicy noodles if you like.
---
---
These noodles are a tasty representation of tteokbokki, a Korean dish of thick cylindrical rice tubes. They have a pleasant chewiness, and a thick red sauce that is both spicy and sweet accompanies them.
---
---
The noodles are thick, chewy, and delicious. Although, unlike traditional Korean noodles, the ramen broth comes with a chicken base. These noodles are referred to as buldak-bokkeum-myeon, commonly known as fire noodles in Korea. Its literal translation is accurate to its texture – stir-fried chicken noodles.
---
---
It is a two-times spicy variation of the original ramen, Samyang Ramen Spicy Chicken Roasted Noodles.
---
---
The noodle soup combines South Korean flavors to give you tasty goodness. It is instant ramen noodles with bits of processed meats and dried cabbage. Budae Jjigae translates to 'troop stew' or army stew' as it originated during the Korean War through donated rations from US forces.
---
---
This is a pack of ramen in a delicious spicy red pepper broth that packs punchy flavors with a combination of vegetables, green onions, shiitake mushrooms, carrots, and cabbage. The Ottogi Yeul Ramen Noodles are thick, chewy, and soft.
---
---
It is a Fusion Style Chajang Noodle that takes the form of spaghetti noodles in a Chinese black soybean sauce, "Chajang." This is a tasty and sweet ramen dish made using various spices that have been uniquely mixed with ingredients such as carrots, onions, ground beans, and other grains.
---
---
It is a seafood flavor spicy noodle soup. It imitates the beefiness of a Korean ramyun but without the beef. Instead of meat, it contains a seafood flavor that works well with the chewy ramyun noodle.
---
Since the release of the Oscar-winning movie, Parasite, instant ramen has taken over YouTube searches about 'how to ram-don' videos. It comes from a moment in the film when the rich housewife (Cho Yeo Jeong) interrupts a rainy drive home with her husband and two children to phone her newly-hired low-income housekeeper (Jang Hye Jin), instructing her to get a warming pot of "ram-don" going. The housekeeper asks, "What the hell is 'ram-don'?" and just like that, this mystery dish comes up.
In videos, 'ram-dom' is prepared using instant black bean ramen noodles from the South Korean brand Chapagetti and Neoguri's spicy seafood-flavored Korean udon. It is combined in a broth made of boiling water and the contents of their accompanying seasoning packets, which are then topped with cubes of seared sirloin.
Our editors independently select all products featured on KoreaProductPost. However, we may earn an affiliate commission when you buy something through our retail links.