The Barbiecore trend is in full swing this summer, and it's gaining momentum thanks to the Margot Robbie-led Barbie movie and our enduring fascination with early 2000s aesthetics. This trend has permeated both the fashion and beauty industries, saturating them with shades of pink. High-profile figures like Anne Hathaway and Zendaya have made headlines by sporting eye-catching head-to-toe hot pink outfits. Not to be outdone, celebrities like Gigi Hadid and Camila Cabello have embraced the Barbiecore craze, showcasing monochrome pink makeup looks.
At its core, Barbiecore celebrates the spirit embodied by Barbie—a fearless, vivacious femininity full of confidence and style. It's less about trying to replicate the appearance of the Mattel doll and more about embracing her vibrant and cheerful aura.
As we move into the cooler months, the Barbiecore trend shows no signs of slowing down. This fall, you can infuse some Barbie energy into your makeup routine to inject a touch of whimsy. When it comes to achieving a Barbiecore makeup look, the motto is clear: Go pink or go home. We've handpicked five Korean makeup products in various shades of baby pink, bubblegum, and fuchsia to bring a touch of Barbie magic into the makeup routine. 
Eye Makeup – The Barbiecore Makeup Essential
Once the canvas is primed with a full-coverage foundation, eye makeup is the first step into achieving a Barbiecore makeup look. A pink eye shadow palette is essential for creating Barbiecore makeup looks that easily transition from casual brunches to vibrant dance parties. Enter CLIO Pro Eye Shadow Palette in #14 Atelier in Hannam, a versatile choice brimming with a spectrum of pink and purple hues in various formulations alongside two deep brown shades to add depth and dimension.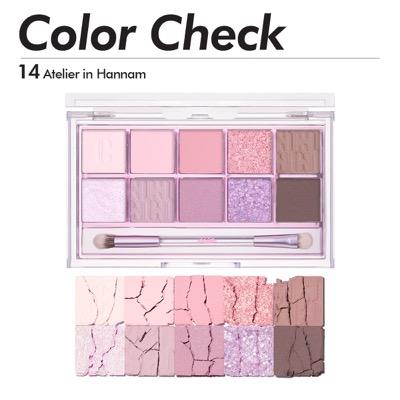 The standout feature of the Atelier in Hannam Eyeshadow Palette is its diverse range of textures. The matte pink shades exhibit an ultra-fine consistency that effortlessly glides onto the eyelids. In contrast, the shimmery shades marry a smooth base with delicately reflective pigments, resulting in a lustrous sheen that catches the light. These shades impart a captivating, long-lasting sparkle with a single application. Furthermore, the palm-sized palette proves practical for on-the-go touch-ups, ensuring one remains ready for any occasion.
There's Never Excessive Glitter
The philosophy of Barbiecore makeup is clear: there's no such thing as excessive glitter. So, why not go all-in and embrace additional dazzling accents for an electrifying look? An effortless and convenient method to achieve this is by utilizing a shimmery eye shadow stick. Look no further than Peripera's Sugar Twinkle Duo Eye Stick in #03 Glimmering Pink, a choice that promises a soft, iridescent finish, ensuring you achieve the pinnacle of Barbiecore glam.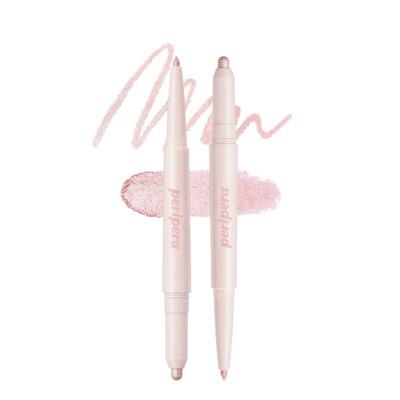 The dual-ended design of this eye shadow stick is a game-changer, effortlessly delivering maximum sparkle with minimal effort. The pointed side creates a pearlescent line along the lower lash line, while the rounded side coats the eyelid and under-eye area with shimmering brilliance. To elevate the glamour factor, additional touches of glitter can be artfully applied to the inner corners of the eyes, culminating in a truly sparkly Barbiecore aesthetic.
Blushing Pink – The Heart of Barbiecore Makeup
In achieving a Barbiecore look, eye makeup plays an undeniable role. However, it's equally crucial to emphasize the importance of a bright pink blush to achieve that romantic, doll-like glow. Instead of an exuberant burst of pink, choose a more subtle approach to avoid an overly intense makeup look.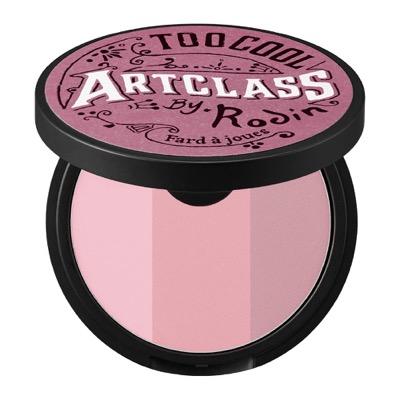 For a gentle infusion of color while maintaining the sweet essence of the Barbiecore makeup, Too Cool for School's Artclass By Rodin Blusher in De Mauve is a perfect choice. What truly stands out about this product is its ingenious combination of three pink shades within a single compact. It allows for the layering of shades, creating a captivating gradation effect that elevates the overall look.
Rosy Lips
Nothing quite screams Barbiecore like pulling out a bold pink lipstick from your purse. To seal the deal on your Barbiecore makeup, embrace a statement pink lip look for an irresistibly sweet yet sultry effect.
Look no further than rom&nd's Blur Fudge Tint in #11 Fuchsia Vibe, boasting a striking hot pink shade that flatters all skin tones. A little of the richly pigmented formula goes a long way. Its smooth and creamy texture glides effortlessly, offering comfort even after extended wear. 
If you prefer a non-matte option, layer ETUDE Glow Fixing Tint #2 Mellow Pink for a glass-like finish. This lip gloss features a lightweight and skin-friendly formula, imparting a glossy sheen that plumps your lips without any sticky residue. The mellow pink hue of the lip gloss harmoniously balances the intense pink color from the Blur Fudge Tint, resulting in a softer look that still makes a bold statement. Remember to maintain clean and defined lip lines; smudged lip color is a departure from all things Barbiecore.
Related Posts
Our editors independently select all products featured on KoreaProductPost. However, we may earn an affiliate commission when you buy something through our retail links.