Korean lipsticks have gained immense popularity for their exceptional qualities, including long-lasting color and excellent coverage. These versatile lip products can effortlessly elevate your daily look, whether you're headed to work, school, or a casual hangout. Moreover, they are the perfect choice for special occasions like dinner dates or evening parties, complementing any outfit and suitable for all seasons.
What sets Korean lipsticks apart is their smudge-resistant and transfer-resistant formula. Crafted with precision, these lipsticks offer a delightful combination of glossy allure and a sophisticated matte finish. With the best Korean lipstick in your makeup arsenal, you can confidently flaunt vibrant lip color all day, enhancing your overall look and making a lasting impression.
Here are the 5 best Korean lipsticks available on the market. Check them out below!
Introducing the ETUDE Fixing Tint, a remarkable matte lipstick renowned for its intense pigmentation and its ability to impart a soft, velvety, and creamy texture to your lips. This matte lipstick is more than just a cosmetic; it's a source of instant hydration, leaving you with a radiant and captivating smile.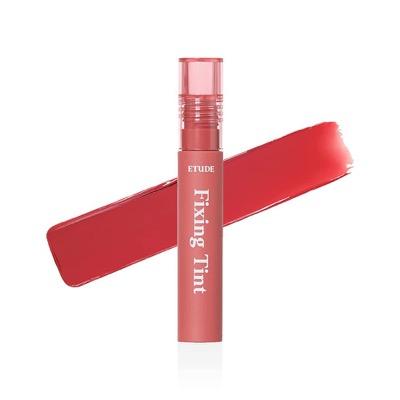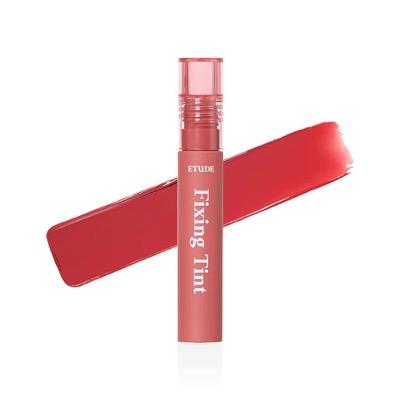 The formula of ETUDE Fixing Tint boasts remarkable longevity, ensuring your lip color stays intact for hours on end. With its full coverage, you can confidently flaunt your flawless pout throughout the day. Its impressive smudge-free performance that lasts up to 6 hours sets it apart. This means your lip color remains immaculate, even during daily activities.
Notably, the ETUDE Fixing Tint offers a high color payoff, providing vivid and striking hues that make a statement. What's more, it offers a unique transfer-free experience. In just 60 seconds after application, you can comfortably wear a mask without worrying about your lip color transferring or fading.
Experience the allure of the rom&nd Zero Matte Lipstick, a lip product that effortlessly combines a velvety matte finish with lightweight comfort. Its rich textured formula is a testament to its quality, delivering a luxurious and highly pigmented application that sets it apart from the rest.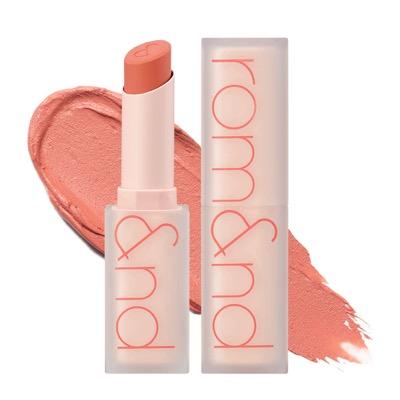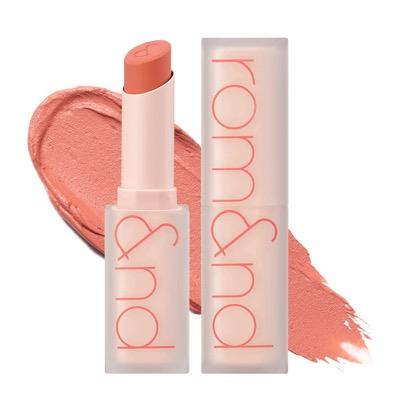 This lipstick's standout feature is its non-flaky formula, ensuring your lip color remains impeccable throughout the day. Its longevity is matched by its smooth, creamy finish that enhances your lips' natural beauty. The rom&nd Zero Matte Lipstick glides on effortlessly, providing a seamless and natural-looking coverage that complements every skin tone.
In just one stroke, this lipstick delivers full coverage without feathering, making it a convenient choice for busy days. It beautifies and cares for your lips, smoothing chapped areas and maintaining a soft and hydrated feel. A transparent cover adds an elegant touch to its overall style.
Introducing Peripera's innovative creation, the new Ink Mood Matte Lipstick, drawing inspiration from the delightful sensation of indulging in a luscious souffle cake. Crafted with the exclusive Pongsil-souffle complex, this lipstick offers a truly unique experience by providing a soft and fluffy application that envelops the lips.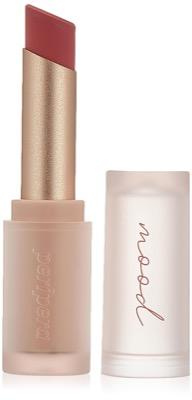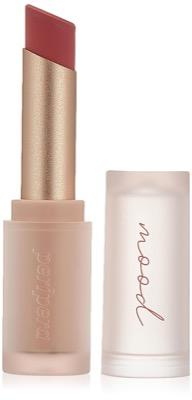 Peripera's Ink Mood Matte Lipstick effortlessly glides onto the lips, delivering a smooth, velvety matte finish that stands the test of time. A single swipe imparts a long-lasting, natural look, leaving the lips beautifully blurred and full, suitable for any occasion.
What sets this product apart is its nourishing and moisturizing qualities. Formulated with Pongsil Souffle Complex, Agave Leaf Extract, and Sacha Inchi Oil, the Ink Mood Matte Lipstick lavishes care on dry, rough lips, transforming them into a luxuriously soft canvas. Worries about flakiness and creases become a distant memory, allowing users to revel in the silky-smooth sensation of this lipstick.
Introducing the VDL Lip Stain Comfort Slip Lipstick, an experience defined by its effortless application. This lipstick boasts a lightweight and velvety texture that glides smoothly onto your lips, leaving behind a soft and comfortable finish. With seamless adherence, you can bid farewell to worries about clumping or creasing, even in the delicate lines of your lips.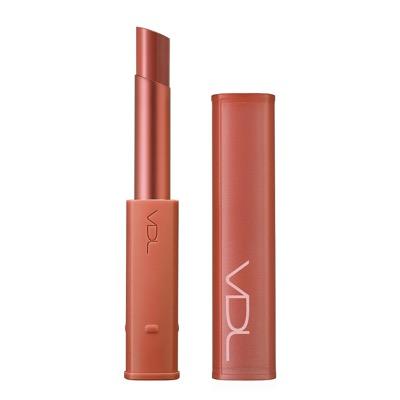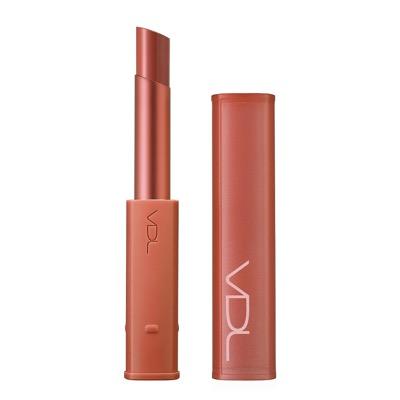 Explore the captivating spectrum of shades within our VDL Lip Stain Comfort Slip Lipstick range. From the alluring Flirting Beige to the refreshing Feel So Coral, the enticing Dirty Vienna, the bold Extra Shot, and the inviting Café Romano, these hues offer endless possibilities for your lip makeup endeavors.
With its slim and sleek design, the VDL Lip Stain Comfort Slip Lipstick easily fits into your pocket or purse. Its compact size ensures you can easily perform on-the-go touch-ups, guaranteeing your lips maintain their beautiful color throughout the day. The slim design also facilitates precise application, allowing the lipstick to trace your lip line effortlessly for a flawless and polished look.
Yulip introduces a groundbreaking lipstick that enhances your beauty and aligns with your commitment to the environment. This refillable lipstick is carefully crafted with a remarkable composition of 80 percent organic ingredients, setting a new standard in sustainable beauty.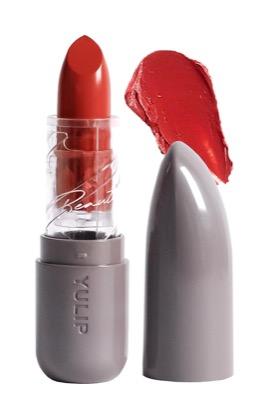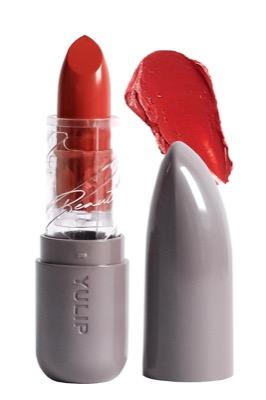 Enriched with natural oils, vitamins A, C, and E, as well as omega 3, 6, and 9 fatty acids, Yulip lipstick goes beyond mere color. It acts as a nourishing and moisturizing balm, leaving your lips soft and luscious.
The color payoff is truly impressive, thanks to a highly pigmented formula that allows for effortless layering to achieve your desired intensity. Yulip's innovative chemical-free and fragrance-free formula offers a high-definition creamy, semi-matte finish that's visually striking and comfortable.
Wrapping up
The popularity of Korean lipsticks in the beauty industry is on the rise, and it's not without reason. These lip products come in an extensive array of shades and finishes, making them a versatile choice for makeup enthusiasts. What's more, they often come at budget-friendly price points.
---
Buying Guide – Korean Lipsticks
If you're considering diving into the world of Korean lipsticks, here are some essential considerations to keep in mind while shopping:
1. Shade Selection: Korean lipsticks are known for their diverse range of shades, from subtle nudes to bold and vibrant colors. Consider your skin tone and personal style when choosing a shade that suits you best. Many Korean brands offer shades specifically designed for different undertones, so pay attention to those details.
2. Finish: Korean lipsticks come in various finishes, including matte, glossy, satin, and more. Your choice of finish can dramatically impact your overall look, so think about the occasion and your preferences. Matte lipsticks, for example, offer a long-lasting, velvety finish, while glossy lipsticks provide a more radiant and hydrating effect.
3. Formula: Different formulas cater to various needs. If you have dry lips, you may opt for a moisturizing formula with added nourishing ingredients like shea butter or hyaluronic acid. Matte lipsticks often contain more drying ingredients, so be mindful of your lip condition.
4. Longevity: Consider the longevity of the lipstick. Some Korean lipsticks offer long-lasting wear, perfect for days you need your lip color to stay put. Others may require more frequent touch-ups.
5. Pigmentation: Korean lipsticks are typically highly pigmented, providing intense color payoff. If you prefer a sheer or buildable coverage, look for lipsticks that offer those options.
6. Ingredients: Check the ingredient list for any potential allergens or irritants, especially if you have sensitive skin. Many Korean lipsticks are formulated with skin-friendly ingredients.
7. Price Range: Korean lipsticks are known for being affordable, but price points can still vary. Set a budget before you start shopping to narrow down your options.
Related Posts
Our editors independently select all products featured on KoreaProductPost. However, we may earn an affiliate commission when you buy something through our retail links.