The importance of SPF helps us realize how effective it is to put sunscreen on our skin. As a result, it is crucial to find the best sunscreen for your skin. So today, we have the 5 best Korean gel sunscreens that you need to check out.
These sunscreens are not just from any beauty industry; these are Korean gel sunscreens. Korean skincare impacts the western world, and Korean sunscreen dominates that category.
Here are the top 5 best Korean Gel Sunscreens
Kelly Driscoll, who is a Korean beauty expert and YouTube content creator, recommends this sun gel. She specifically suggests the IsNtree Watery sun gel to people who prefer chemical-type sunscreen. The cream of IsNtree Watery sun gel will not leave a white cast, and your complexion will maintain its true nature. Although zinc oxide is needed to avoid chalky residue in the skin, IsNtree manages to do that without zinc. The texture has a pleasant feel, and the cream dries up quickly. As a result, you can put your make-up on the cream without waiting for much longer. Active ingredients like homosalate and hyaluronic acid are the best chemical type of sun gel. However, keep in mind that this cream may not suit oily skin.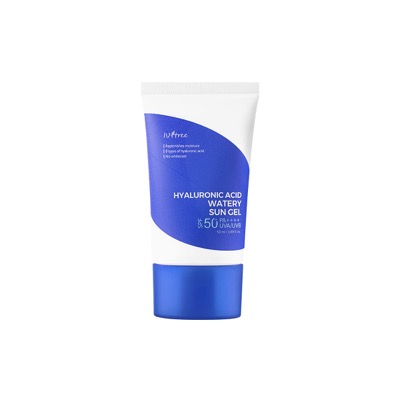 COSRX Aloe Soothing Sun cream has a powerful moisturizing mechanism and has a lightweight texture. The creamy nature of this sunscreen makes it easily absorbable into your skin. NO matter how thick your skin is, COSRX Aloe Soothing Sun Cream will do its job without making you feel greasy. Therefore, it is the best overall sunscreen and is suitable for all skin types. This cream has a hydration formula providing SPF 50, and you can use it under your make-up as well. Other than that, the aloe vera helps your skin balance out its complexion and relief irritation. Its active ingredients are Alor arborescens leaf extract and titanium dioxide. The manufacturers also support a cruelty-free process of making Cosrx Aloe Soothing sun cream.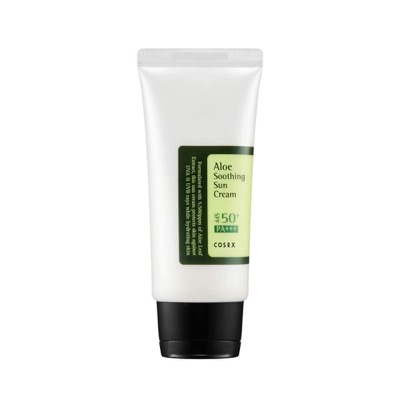 Suntique Cica Suncream is another lightweight product that your skin will absorb easily. However, this one comes with a formulation suitable for oily skin and has 50 SPF. It is hard to find a balanced sunscreen for oily skin, but you can look no further than Suntique cica if you have oily skin. This cream is a non-sticky and matte finish that will not make your skin uncomfortable when applied. The Cica in the name comes from Centella Asiatic, which is a famous antibacterial and has anti-inflammatory properties. Suntique Cica suncream has active ingredients such as zinc oxide, titanium dioxide, galactomyces ferment filtrate, and cica.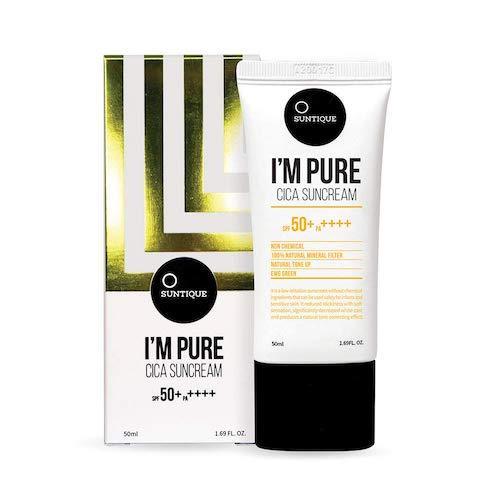 If you are looking for an effective and pocket-friendly Korean gel suncreens, then Etude House Sun cream is for you. This cream is $10 to $20 cheaper than its competitors. Etude House's cream has non-comedogenic properties, meaning it won't clog pores. This is especially crucial for people who are prone to breakouts and acne. With SPF 49 and a low pH level, this cream will help your skin moisturize and combat sensitivity.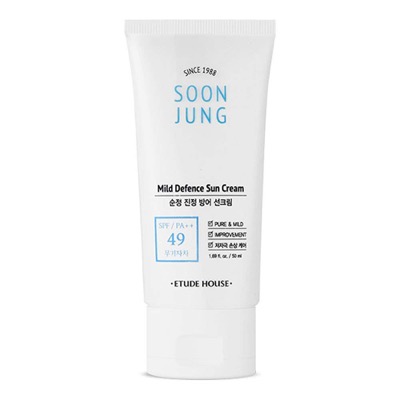 Dr. Oracle Sunblock is a hybrid of chemicals and minerals that has plenty of active ingredients. If you are someone who does not want to apply a thick layer of sunscreen, then use Dr. Oracle Sunblock. It is lightweight and has a matte finish so that your skin will feel like there is no unnecessary coating of gel. However, the cream might leave a white cast on your skin if you apply it generously. Above all, the silky smooth cream is soothing to apply, and your skin will absorb it quickly. Moreover, the company is also cruelty-free, which means that there is no cruelty to animals in creating the products.

Verdict
When choosing Korean gel sunscreens, firstly, you need to understand what type of skin you have. After that, consider the texture quality, SPF, ingredients, and type to check which one suits your skin the best. If you have normal skin, whether oily or dry, one of the Korean gel sunscreens on the list is for you. 
Our editors independently select all products featured on KoreaProductPost. However, we may earn an affiliate commission when you buy something through our retail links.