The South Korean benchmark of flawless porcelain "glass skin" is the aspiration and envy of all beauty junkies around the globe. The secret to Korean women's seemingly poreless and luminous skin lies in the meticulous multi-step skincare routines incorporating innovative products that are the hallmark of K-beauty. Of course, the focus is on sun protection.
It is no surprise, then, that as people jump onto the bandwagon of K-beauty, sunscreens are some of the most coveted products.
Cle's new CCC Cream is an innovative product that blends the protection of sunscreen, the nourishment of skincare, and the coverage of makeup – making it a definite must-try! 
Why Do You Need Sunscreen?
In the world of K-beauty, using sunscreen is non-negotiable. Beyond protecting your skin from tanning or sunburns and skin cancer, sunscreens also prevent you from developing sunspots, hyperpigmentation, and wrinkles. Using sunscreen is advocated from an early age since prevention is the only 'cure' when it comes to sun damage.
Tanning and sunburns, the most apparent effects of sun damage, show up superficially, and you can remedy them over time. However, the true damage caused when your skin is not adequately protected from the sun, sunspots, and wrinkles can show up many decades after the actual sun exposure that causes it. The sun damage tends to compound over time and show up gradually as you cross your 20s, thus expediting the signs of aging.
How Should You Use Sunscreen?
You should wear your sunscreen year-round, whether it is a sunny day or cloudy. The UVA and UVB rays which do the lasting sun damage, can permeate through the cloud cover even on the gloomiest of winter days. In fact, dermatologists now advocate for the use of sunscreen even when you are indoors. Not only the sun rays that permeate through your windows, but the UV rays from your indoor lighting and phone or laptop can do sufficient damage to your skin if not protected by SPF.
Ideally, you should use high-factor broad-spectrum sunscreen and reapply it every few hours. K-beauty is known for its trend of layering sun protection, just like layering skincare. Not only should you use a dedicated sunscreen with upwards of SPF 50 and PA+++, but it is advised that you use BB creams, cushions, or liquid foundations and setting powders which also offer some amount of sun protection.
The bottom line is that sunscreen is the key to not only protecting your skin but also improving its texture and appearance.
What is Cle's CCC Cream?
The Cle CCC Cream stands for "Color Control and Change Cream." This powerhouse multitasking product is a cream that acts as a sunscreen as well as a skin tint while also providing a host of skincare benefits to boot!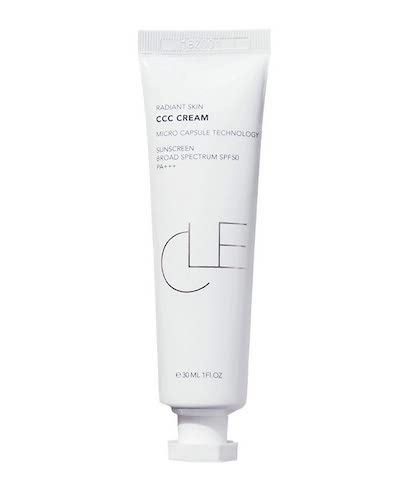 You must be familiar with the concepts of BB creams ("beauty balm" creams) and CC creams ("color correcting" creams) that are all the rage in K-beauty. The texture of Cle's CCC Cream is quite similar to the lightweight formula of these BB and CC creams, but it amps up the coverage to more like that of a foundation.
What's So Special About Cle's CCC Cream?
The USP of Cle's CCC cream is that it blends sun protection with skincare and makeup.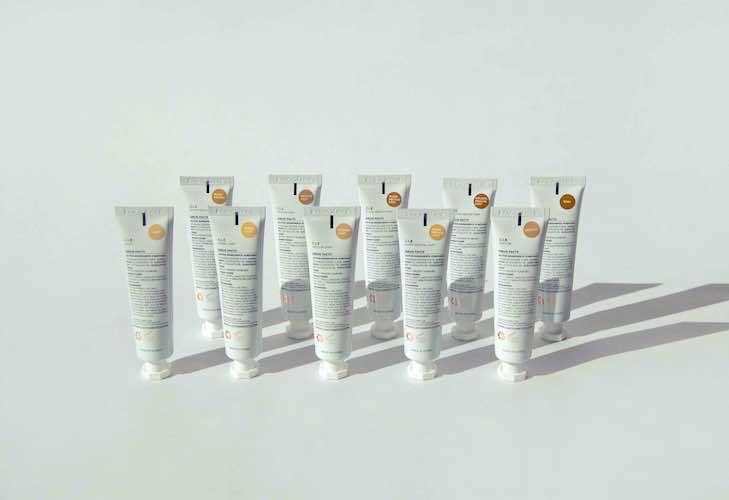 Great Sun Protection Factor
The Cle CCC Cream has an SPF of 50 and PA+++, which is pretty hard to come by in tinted sunscreen hybrid products. The SPF and PA would give you ideal sun protection if you use it regularly (which you should!)
An Ingredient List To Boast Of
Cle's CCC Cream is packed with stellar skincare ingredients, including:
Organic Vitamin C derived from blueberries, which is an amazing antioxidant and brightens your skin
Coconut Oil, which has antioxidant and hydrating benefits
Hyaluronic Acid, the ace humectant that intensely hydrates and plumps your skin, heals it and prevents fine lines
Niacinamide, a Vitamin B3 variant that had taken the skincare world by storm due to its many benefits- including skin barrier replenishment, minimizing pores and hyperpigmentation, reducing redness and irritation, oil control, and protection from sun damage
Safety And Quality Above All
All the ingredients used in the making of Cle's products, including the CCC Cream, are vegan, cruelty-free, and non-toxic. Not only does it not use artificial fragrances, but it is also gluten-free, phthalate-free, and paraben-free. You can rest assured that what you put on your face is of the highest quality and completely safe.
Skinimalism Approved
The latest trend in the world of beauty is "skinimalism," that is, using multitasking products for a comfortable, clean, and dewy look. This trend sounds perfectly in tune with what K-beauty aims to achieve with its emphasis on' glass skin,' isn't it? 
The Cle CCC Cream is right on trend, with its lightweight yet high-pigment coverage and all-in-one functionality. With the benefits of skincare, sunscreen, primer, and coverage, you don't need to layer all these products separately. The result? A light, breathable, dewy, and non-cakey finish that looks and feels like your skin… but better.
Inclusive Shade Range
A vast majority of Korean brands are criticized for the extremely limited shade range (primarily catering towards pale skin tones) in their base products. K-beauty was notorious for its pasty white cushions and foundations back in the day. However, as the global audience is taking an interest in Korean makeup products as well as skincare, brands are thankfully expanding their shade range to be more inclusive (and frankly, more realistic).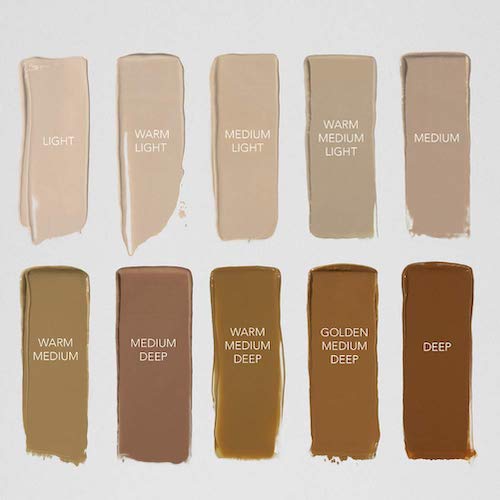 Cle's CCC Cream has ten shades in their range, which is definitely admirable by K-beauty standards. And no, it isn't 90% pale tones with two token darker shades thrown into the mix. The CCC Cream has a very inclusive shade range that would fit different undertones and depths of light, medium, and dark skin tones.
To Buy Or Not To Buy?
Priced at 31 USD, Cle's CCC Cream is the perfect no-nonsense product for modern women who value quality and practicality. Now that we are slowly getting back to our regular lives in the post-COVID world, we need to transition from the freedom of leaving a bare face that the solitude of the lockdown warranted us to having a more professional and put-together appearance. Cle's CCC Cream is a definite must-buy in this situation owing to its lightweight and functional formulation that not only protects you from the sun but also leaves you with a flawless complexion that is cosmetic as well as skin-deep.  
Our editors independently select all products featured on KoreaProductPost. However, we may earn an affiliate commission when you buy something through our retail links.
Found this one interesting? Check out more from KoreaProductPost: