FILA is one of the most popular sneakers brand in South Korea. They have great collections and the prices in South Korea are much lowered as compared to other countries. As BTS members are the global ambassadors of the brand since the beginning of 2020, they have launched a new FILA × BTS Go Beyond Collection for fall and winter.
FILA × BTS Go Beyond Collection
The collection is known as the "Go Beyond" collection. All the products in the collection are stylish and fashionable. The range is inspired from the currently changing environment and how people live in their own way while adjusting to a new way of life.
The FILA x BTS collection shows off a masculine concept that reflects each member's charisma. Each piece is rich in color and charms that can appeal to anyone who's looking for a new season of fashionable merchandise.
BTS X FILA: JIMIN
World, filled with new sentiments!
A fleece hoodie is a staple Korean fashion trend for quite some time. This orange fleece hoodie styled by Jimin was sold out in minutes after the collection launch!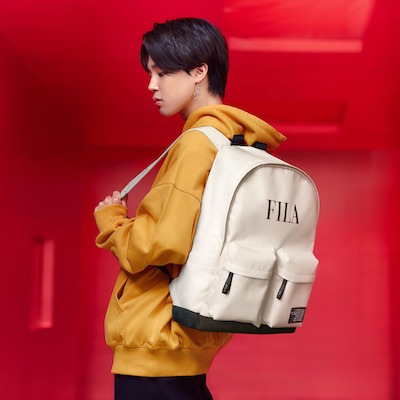 BTS X FILA: J-HOPE
Smiling in the middle of new track!
The cool sneakers from FILA designed by J-Hope comes in six different colors at a steal price. The blue windbreaker comes in another color, black, but we certainly like the one J-Hope is wearing!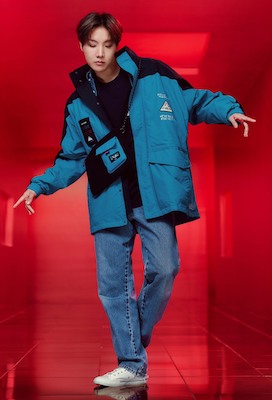 BTS X FILA: Jung-Kook
Boundaries between normality and abnormality!
JungKook's designs include classic tricolor fleece in red, black, and white along with a casual zip up.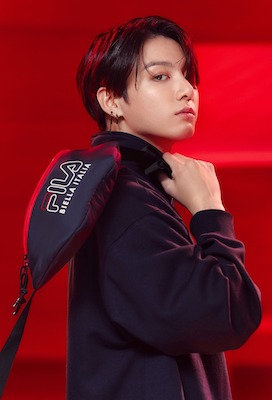 BTS X FILA: Jin
Unfamiliar tomorrow awaits for us!
Jin's designs from the collection include a white hoodie with a thin layer of plush making it extra warm. It also includes pants and sweatpants with elastic bands! He also sports an oversize jacket in an awesome color combination.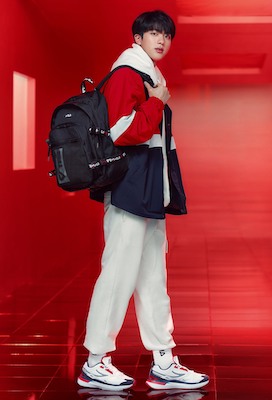 BTS X FILA: V
Silhouettes of tomorrow!
When it comes to personal styling and accessorizing, no one can beat V from BTS!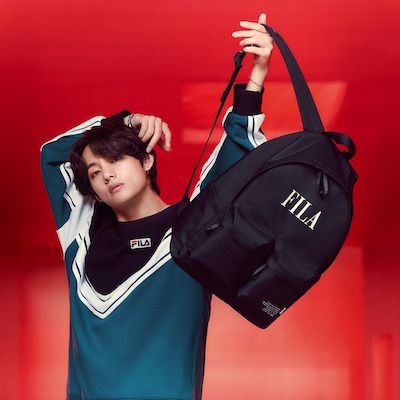 BTS X FILA: RM
First day of meeting starlights!
RM's style is more cozy and loungewear centric. Both the pieces are classic and comfortable for the days when you are chilling!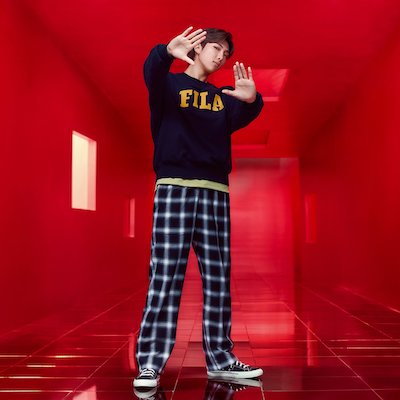 BTS X FILA: SUGA
Crossing boundaries to shine new light!
SUGA completely rocks the college oppa style in super-cool jacket!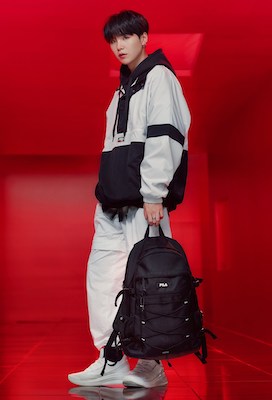 What do you think of this collection? What's your first choice from the collection that you want to get your hands on? Let us know by leaving a comment below!
You can also check out the FILA On The Streets Collection with BTS that focuses on winter clothing!
Check out other articles about your favorite K-pop band, BTS on KoreaProductPost: