Getting a good night cream is one of the worthiest investments for your skin. Due to our busy and hectic lifestyles, we get very little or no time to look after our skin. Also, visiting a salon frequently to pamper your skin is not feasible. As a result, our skin tends to lose its natural radiance and glow. If this is true with you, Korean night creams can be your ultimate complexion savior. 
Why is a night cream important for the skin?
During the night, our skin goes into regeneration mode to repair the damage caused to it during the day. A night cream stimulates the regenerative process of the skin while you snooze. Besides this, Korean night creams effectively help restore skin and make it look youthful and flawless. From the signs of aging to pigmentation, a Korean night cream is the ultimate solution to all your skin imperfections. 
Best Korean Night Creams
The Korean night creams or moisturizers specifically crafted for nighttime are rich in natural skin ingredients. These K-beauty products soothe and rejuvenate the skin overnight so that you wake up with glowing skin. Here are some of the best Korean night creams to add to your skincare routine at night.
---
---
This Korean night cream has a gentle formulation that makes it suitable for oily, sensitive, and acne-prone skin. You can apply it to calm, stressed, or irritated skin for a soothing effect. It is also effective for comforting sunburnt skin, laser treatments, post-shaving redness, and spot extraction irritation.
Centella Asiatica extract in this night cream keeps your skin hydrated for a long time. Further, it also contains Guauazulene, a great skin-calming compound derived from camomile oil. This ingredient gives the night cream a beautiful and delicate blue color. In addition to this, the cream consists of Candelilla Cera and is ideal for everyday use.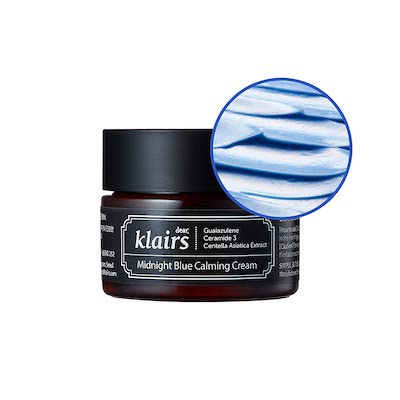 ---
---
Neogen collaborated with Joan Kim, a beauty influencer, to make this day and night cream. There are two different formulations in a single jar. If you want to keep your skin energized and radiant all day, this product is perfect for you. 
The day cream nourishes and brightens the skin with ingredients such as vitamin C and green tea. The night cream has a gel-like consistency with a juicy texture. It comprises vitamin E along with lavender oil that soothes, strengthens, and repairs the skin while you snooze. You can also apply this product before makeup application, as it absorbs rapidly into the skin for a smooth finish.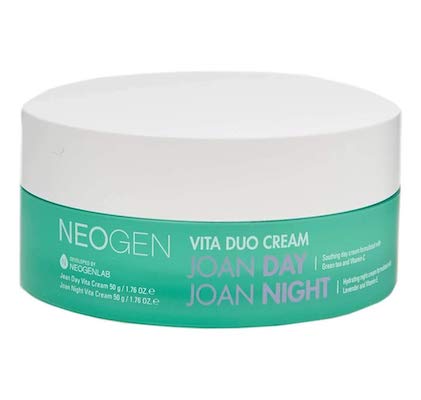 ---
---
This repair cream has 97.5% snail mucin extract, making it more potent in terms of efficacy. You can apply this cream before sleeping to restore and rejuvenate the skin. It makes the skin look healthier, youthful, and brighter as well. 
The prime ingredients of this cream are organic green tea along with vitamins E and B5. It also has shea butter, jojoba oil, and organic aloe that deliver radiance to the skin. Further, the cream also infuses the goodness of super nutrients into your skin.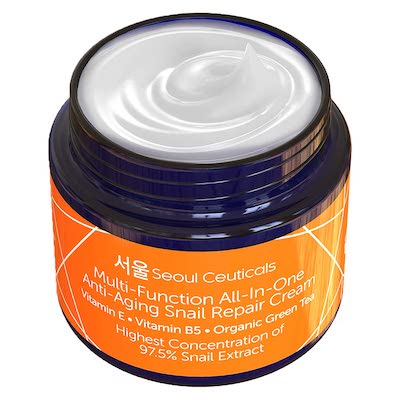 ---
---
This anti-aging repair cream has an intensive formulation that contains nine active ingredients from the elixir complex of Jeju. The texture of this cream is thick yet fast-absorbing to fight against the signs of aging. You can also use this cream to reduce dryness, enlarged pores, flakiness, and blemishes on the skin.
Apart from this, it also brightens the complexion and helps in repairing skin damage. It protects your skin and restores its lost vitality. Besides, the skin appears to be moister, softer, radiant, and youthful with regular usage. Also, this hydrating cream boosts the elasticity of your skin, making to smoother and dewy.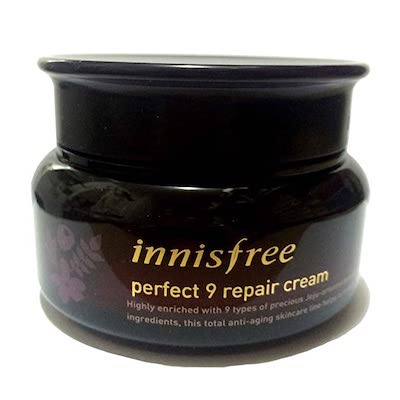 ---
---
This intense hydrating cream effectively moisturizes and repairs the skin while you sleep. It assists in diminishing the signs of aging, thereby making your skin look younger. Furthermore, the cream contains water from the Alaskan glacier, which is rich in minerals. It protects your skin against free radical damage.
Adding Iceland moss in the formulation helps reduce the redness, thereby hydrating, renewing, and calming your skin. Besides, the Xpertmoist, a blend of amino acids and fermented extract hydrates, improves your skin vitality. Moreover, the Cha-7 es complex, a peptide mix in this cream, improves your skin's moisture retention.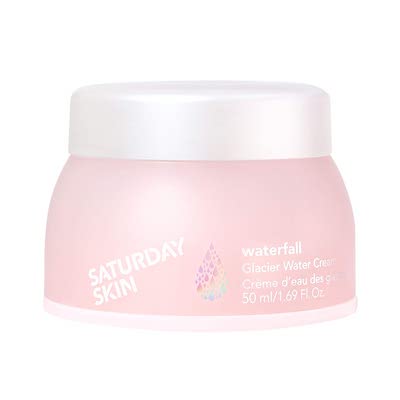 ---
If you want to achieve healthy and beautiful skin, then adding the best night cream from Korean beauty brands to your skincare routine at the end of the day can work wonders on your skin. You can easily combat skin imperfections by using a Korean night cream that suits your skin type. However, do not forget to wash your face with a good cleanser before you apply it. After all, night creams work as an overnight shield for your skin so that you wake up with radiant and healthy skin.  
Check out other interesting reads from KoreaProductPost about Korean skincare:
Our editors independently select all products featured on KoreaProductPost. However, we may earn an affiliate commission when you buy something through our retail links.