Reziena is a Korean startup that develops personal homecare beauty IoT devices. The company offers professional service that provides customized skincare solutions and anti-aging beauty devices for home use. They are based on medical treatments, as one would experience with a dermatologist. It also provides a mobile-based beauty therapist and personal care guide.
The company was founded in 2017 in Seoul. Since then, it has been selected as K-Global 300 Startups, winner of Best New Products in Korea in 2018, and many more such accolades.
Why is there a need for a company like Reziena?
They are providing solutions for the ever-aging society. It is a forever-existing market that consumers are always looking to invest in. Every woman wants to maintain youthful-looking skin. They spend a lot on trying out experimental solutions, everyday functional cosmetics, and other popular skincare methods. Sometimes, they even go to skincare clinics or beauty salons to get facial treatments using medical equipment like RF and laser. All these are expensive, and some are even ineffective!
"We thrive to deliver customized skincare treatment of professional efficacy through at-home dermatological care."

Conner Shin, CEO Rezinea
How is Reziena different from others?
Reziena products and solutions are customizable and small-sized. This allows their use in consumers' homes and not just by dermatologists and beauticians. Users can cut back on time and costs consumers spend by not needing to go to such clinics.
It is a home care solution revealed by Reziena during CES 2019. This is the world's first palm-sized IFU Skincare Device. The device will keep your skin from aging. It will give you an amazing experience of waking up every morning with younger-looking skin.
This device works by utilizing a Dual Depth Caring technology specially designed by Reziena. It enhances the efficiency of wrinkle reduction without putting in extra effort. It also uses the high-intensity focussed ultrasound (HIFU) technology to deliver ultrasound by using Younng&Be Pro. Rejuvenating Solution. Combining the two results in energy delivery to the dermal layer. This immediately gives a sense of skin tightening and allows repair of any micro-damages naturally. Over time, it promotes the natural growth cycle of cells and helps provide rejuvenating skin care.
You can keep track of skin conditions using the same device. The information is linked to a mobile app that provides a customized skincare solution guide.
Micro-Current Mask
Reziena is working on a Micro-Current Mask, which will be a smart sheet mask utilizing micro-current technology.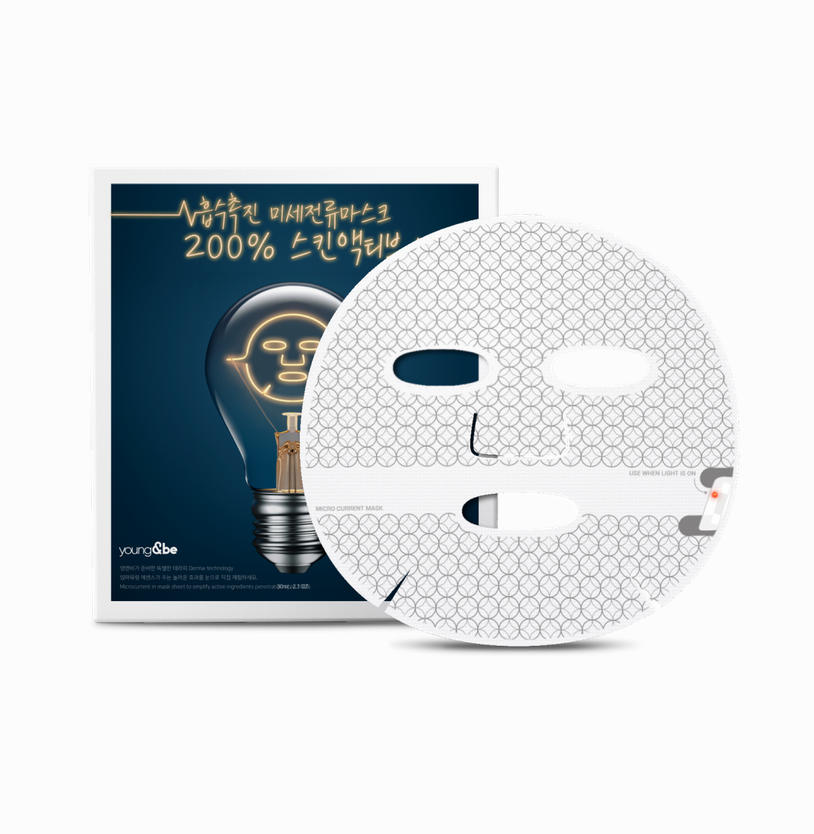 With the Young&be A.I. Home Doctor Platform, you can get professional skincare advice from the comfort of your home. It is an AI-based solution where you can get precise skin analysis by using the app on your phone. Its main function is to diagnose the skin at home and offer scientific skincare solutions.
With all this, Reziena has also developed a cosmetics range that can be used with these devices to enhance their effectiveness.
Reziena plans to develop an AI platform based on users' personal data so they can offer them higher quality and personalized beauty care services. And all this is available in the comfort of your home.