Here are Korea's best and most popular K-beauty makeup products, ranging from Banila Co. Primer to Wakemake Eyeliners.
South Korea has become a hotbed for the latest beauty trends, offering clean and minimalistic makeup looks centered around soft, dewy glam. The country's pop culture scene and rigorous skincare principles have influenced its makeup style, with lip tints and cushion foundation leading. However, it's important to note that the K-beauty makeup products sold in local stores differ from those in South Korea. To help you get an authentic experience, here are some trending Korean beauty products you can purchase on Amazon.
Best Primer: Banila Co Prime Primer
Banila Co is a Korean makeup brand best known for its Clean It Zero cleansing balm. However, their hottest product in South Korea is the Prime Primer, which is a hydrating, water-based lightweight primer that goes on moisturized skin and controls excess sebum throughout the day. It features hyaluronic acid, tea tree extract, and rosemary extract, making it suitable for dry skin types.
Best Concealer: The Saem Cover Perfection Tip Concealer
The Saem's Cover Perfection Tip Concealer is one of the popular K-beauty makeup products that offers a slightly wider shade range. With SPF 28, this concealer is perfect for normal to oily skin types, giving off a matte finish. The concealer controls sebum production and soothes the skin using aloe vera leaf extract, calamine, and Centella Asiatica extract. The fragrance-free formula doesn't settle into fine lines and has received positive user reviews.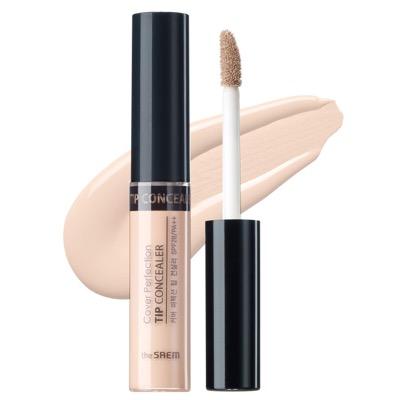 Best Highlighter: Hince True Dimension Radiance Balm
Hince's True Dimension Radiance Balm is a trending highlighter in Korea that adds a naturally dewy finish to the cheeks using a creamy texture. Unlike sheer powdery highlighters, this multi-purpose balm works as a lip balm, eyeshadow, and blush. It comes in four different shades and provides subtle glam without overdoing it. Apply it to the highest points of your face for a natural glow-from-within effect.
Best Blush: 3CE Mood Recipe Face Blush, Rose Beige
3CE Mood Recipe Face Blush is a traditional powder blush that absorbs sweat and sebum as it's applied. Our favorite shade is a deep rose beige, which complements warm- and cool-tone makeup looks. This silky powder has received five-star reviews from users who appreciate its long-lasting performance and how it mimics a natural flush of the cheeks.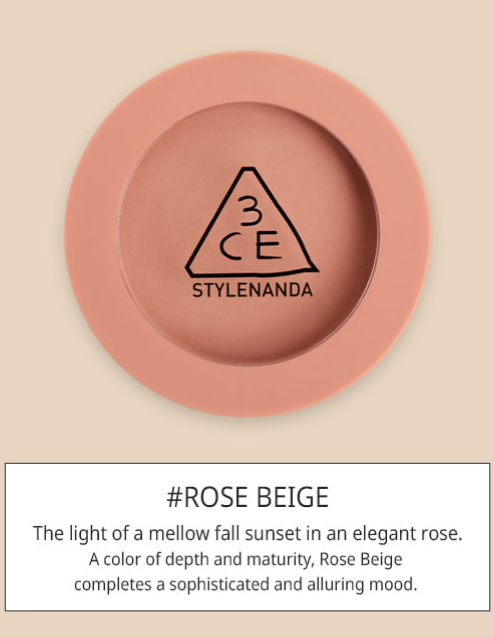 Best Lip Tint: 3CE Blur Water Tint
3CE's Blur Water Tint is a soft water-gel tint perfect for creating a gradient lip. It's one of the popular K-beauty makeup products known for its blurring effect at the edges, creating a natural tint. The lip stain dries as soon as it goes onto the pout and is easy to apply on the go. While it may not last long, it doesn't transfer either.
Best Lipstick: Rom&nd Zero Matte Lipstick
Rom&nd's Zero Matte Lipstick is a fluffy, lightweight matte lipstick with a texture that builds the more you swipe it across the lips. Our pick is the Dusty Pink shade, a flattering color for all. The brand suggests applying lipstick to the insides of the lips to nail the gradient look. Buyers find the texture just right for a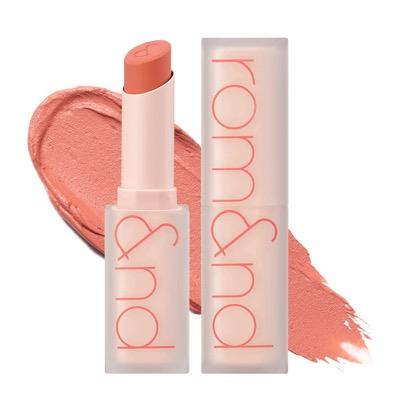 Best Eyeshadow: Dasique 10 Autumn Breeze Shadow Palette
The Dasique 10 Autumn Breeze Shadow Palette is a must-have for daily makeup. The nine autumn-inspired shades offer muted pinks and mauves as base colors, with four shimmery accents. The smooth texture applies easily onto your lids with excellent hold and pairs beautifully with eyeliner. Reviewers attest to the pigmented colors and recommend the palette for minimal looks.
Best Contour: Too Cool For School Art Class by Rodin Shading
Achieve a perfect contour anytime and anywhere with the Too Cool For School Art Class by Rodin Shading. This compact product slips into any bag and offers three-dimensional sculpting with three classic shades: Nudy Beige, Peanut Brown, and Cinnamon Brown. Reviewers love this kit for its natural shading, highlighting how blendable the soft powder is. Most use it to contour their nose and eyebrows with a light hand. However, watch for the complementary brush; some buyers report it missing from their package.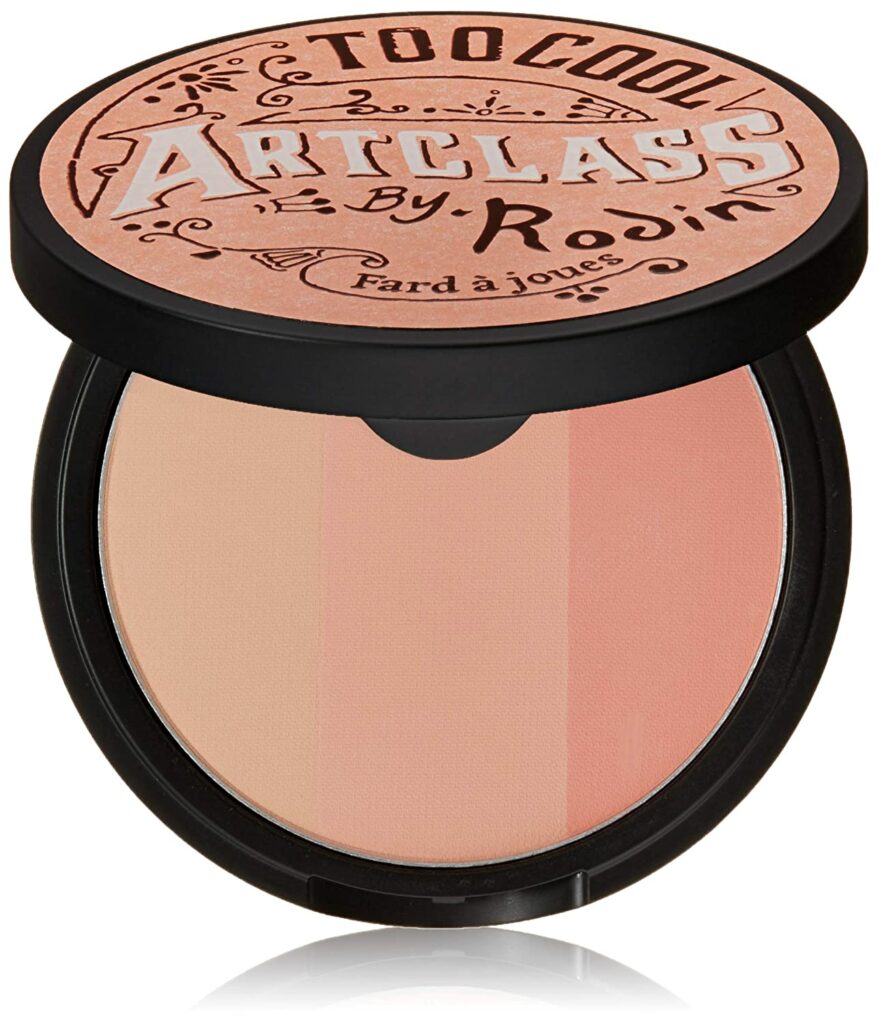 Best Mascara: Clio Kill Lash Superproof Mascara
The Clio Kill Lash Superproof Mascara is a perfect choice if you want long-lasting, voluminous lashes. This mascara boasts a soft gel formula with waxy ingredients that provide curls and enhance the length of your lashes. Its fine brush bristles prevent clumping, and the mascara is resistant to water, sweat, and oil, ensuring it lasts all day. However, note that you may need an oil-based makeup remover to remove it completely. Some customers have even slept with this mascara and woken up to no smudging under their eyes. Reviewers also attest to its ability to hold a curl all day, making it ideal for those with straight lashes. One coat provides a subtle look, while two coats add noticeable volume.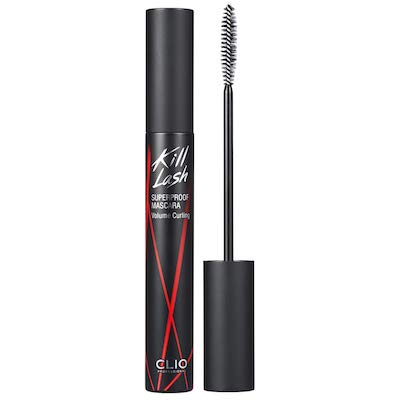 Best Eyeliner: Wakemake Any Proof Brush Eyeliner
If you're searching for the perfect eyeliner, the Wakemake Any-Proof eyeliner won't disappoint. This is one of the popular K-beauty makeup products in the form of a pen eyeliner that comes in black, brown, and dark brown and has a fine brush tip that evenly paints waterproof color onto your lids. You can easily draw on bold or fine wings, and the color lasts 24 hours without smudging or losing pigment. You might as well add the black and dark brown shades to your cart, too!
Our editors independently select all products featured on KoreaProductPost. However, we may earn an affiliate commission when you buy something through our retail links.
Related Posts