Makeup is one of the most pivotal feminine accessories that leave no stones unturned to enhance facial beauty. It also gives us the much-needed confidence to present ourselves in the spotlight of the beauty-centric world and Korean makeup brands are some of the best ones out there! It brings out the charisma of your facial beauty to make you shine brightest amongst all.
To keep your skin healthy and glowing, it is important to properly remove any makeup applied. A simple face wash cannot remove the foundation and effectively cleanse your skin. Removing makeup is an essential cleansing step that can be made simpler by using proper makeup removers. This can be followed by a face wash so that your skin can be cleaned rather than the makeup that was applied.
However, it is said that putting makeup everyday can damage your skin. Also, sleeping with your makeup on can clog the pores and slows down the skin repair process. That is why it becomes essential to remove all your makeup before snoozing. For this, the makeup removes are always up for the rescue!
Korean Beauty Makeup Removers – A Brilliant Skin Cleansing Potion
There are many options to choose from with makeup removers. You can have choices amongst micellar waters, cleansing oils, cleansing balms, water-based cleansers, and wipes. And depending on your skin type and the amount of makeup you apply to your face, you can choose the right type of product for you. But what makes Korean makeup removers so special?
It is a well-known fact that Korean beauty products are formulated using the finest naturally-driven ingredients that work wonders for the skin. The Korean makeup removers not only remove off all the makeup from your face thoroughly but also leave a radiant glow on your complexion. Besides this, the brownie points go to the goodness of skin ingredients that Korean makeup removers are enriched with.
The Beauty Enhancing Benefits of Korean Makeup Removers
Effective skincare starts when your beauty products go deep within the skin layers to cleanse and exfoliate gently. Korean makeup removers not only assist in removing stubborn makeup but also offer several skin benefits that help in achieving a healthily balanced complexion. The following are the remarkably astonishing benefits offered by Korean makeup removers.
Removes the makeup, excess sebum, dirt, and skin impurities
Hydrates nourishes and rejuvenates the skin
Cleanses and exfoliates the skin for a clean and clear look
Prevents the clogging of pores
Delivers a dewy-finish glow on the skin
Provides the skin with the goodness of Korean ingredients
Infuses the essential minerals, vitamins, and nutrients into the skin
Makes skin look more healthy and radiant 
The Top 5 Makeup Removers by Korean Brands
Want to remove the makeup but do not want to lose that skin illumination? Do not worry, as Korean makeup removers will do your needful. Such makeup removers offer deep cleansing action on the skin along with leaving a natural sheen on the complexion after makeup removal. The following are the best five makeup removers by Korean brands that would make your look beautiful even after you remove all your makeup!
However, some of the popular Korean beauty products are perfect makeup removers for your skin!
---
It is one of the staple products for Korean beauty followers. The formulation is refreshing, moisturizing, and effective.
This makeup remover is ideal for people with sensitive skin as it is free from mineral oil, pigments, sulfate, and artificial fragrances.
---
This PEG-free sub-acidic cleansing water can effectively remove your makeup and clean out the pores. With its peppermint extract, your skin will feel refreshed and smooth after cleansing. It has triple micellar technology that effectively removes foundation, mascara, and lip color. This makeup remover can even remove waterproof makeup.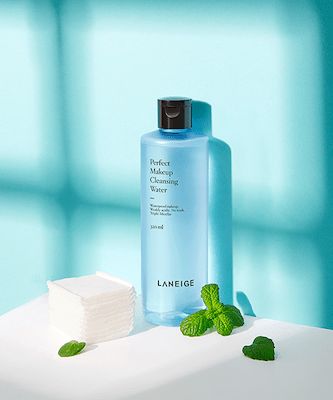 ---
A pure green tea extract is one of the best options for removing makeup. It is a gentle makeup remover that removes any impurities and makeup residues from your skin, especially sensitive skin and lip areas causing no irritation. After cleaning, it leaves the skin moisturized. Ingredients such as camellia extract and chamomile extract help in reducing skin irritations and soothe the skin.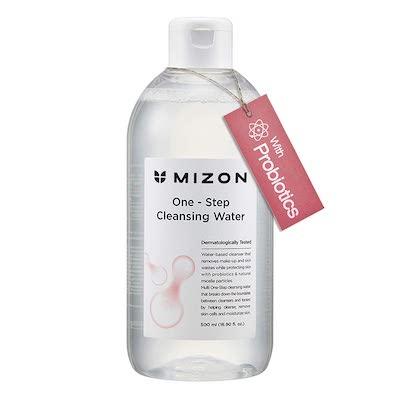 ---
This is a no-wash Micellar Cleansing Water that can remove your face and eye makeup gently and effectively. The micelle particles remove makeup and impurities from your skin, leaving the skin feeling balanced.
This product from Etude House contains no oil, synthetic fragrances, or animal ingredients. It contains natural ingredients like aloe, bamboo extracts, and green tea, which work together to soothe your skin and keep it moisturized.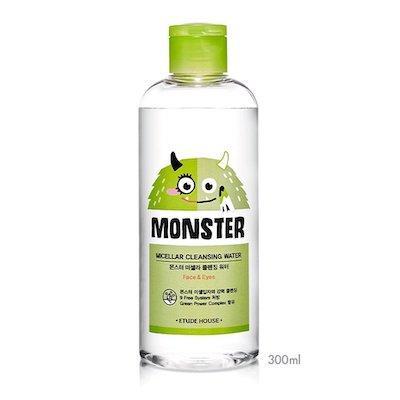 ---
A nature-focused formulation that includes banana and sweet almond extract for cleansing and moisturizing skin. It also contains milk protein that helps in smoothing out skin and making it refreshed and hydrated.
This gentle makeup remover removes makeup from sensitive lip and eye areas with no irritation. After the makeup is removed, the skin remains moisturized.
---
Give your skin a boost of skin nutrients along with gentle cleansing by using the above-mentioned Korean beauty makeup removers. Also, these makeup removers would not strip off the natural oils from the skin. Instead, they leave an illuminating radiance on the skin that beautifies your facial appearance. Leave all your worries regarding makeup behind by incorporating these makeup removers to attain glass-like skin.
Our editors independently select all products featured on KoreaProductPost. However, we may earn an affiliate commission when you buy something through our retail links.